Forty5 Presents
Silversun Pickups
with Zella Day
Thu Nov 11, 2021
7:00 PM / Show: 8:00 PM
21+
$30
Silversun Pickups with special guest Zella Day at The Vogue in Indianapolis on November 11th, 2021
HEALTH CHECK REQUIRED
At the artist's request, all attendees of this event will be required to have received a negative COVID-19 test within 72-hours prior to entering the venue OR be fully vaccinated against COVID-19. In attending the event, you certify and attest that you and all individuals in your party attending the event will abide by the following regulations:
Prior to entering the venue, all fans will provide digital or printed proof of a negative COVID-19 test within 72-hours, OR be fully vaccinated against COVID-19 (at least two weeks after final dose) and provide digital or printed documentation providing proof of immunization.
Masks are required whenever not actively drinking.
Entry requirements and venue protocols are subject to change.
For more information, please visit http://thevogue.com/healthcheck/
—-
Silversun Pickups
Silversun Pickups have always considered their sonic density a source of pride: The Los Angeles band's four studio full-lengths—including their 2006 gold-selling debut, Carnavas, which spawned the hits "Lazy Eye" and "Well Thought Out Twinkles"—reveal additional sonic gifts with each subsequent spin.
Their fifth album, Widow's Weeds, also caters to an adventurous, patient group of listeners. Strident acoustic strumming tussles with raging electric riffs, as urgent, precise beats and moody electronic pulses percolate underneath. The band members—which, in addition to Aubert, include bassist Nikki Monninger, drummer Christopher Guanlao and keyboardist Joe Lester—were also in agreement with the album's starting point (the urgent synth-rocker "Neon Wound") and closer (the aggressive, throttling "We Are Chameleons"). The band admitted that everything in between, including how the rest of Widow's Weeds was sequenced and how the album unfolded, often surprised the band.
Widow's Weeds ends up being about rebirth and renewal, facing darker elements of the soul (or society) head-on, and choosing to either engage—or leave them behind. This shift toward blunt candor wasn't lost on Lester. "I feel Brian's lyrics have gotten more direct over the last couple of records. He's much more open and less coy about what he's singing about. There's less trying to put Vaseline on the lens."
Over the years, Silversun Pickups have racked up 210 million worldwide streams and 10 Top 20 hits on Billboard's Alternative Songs chart, led by 2009's ferocious chart-topper "Panic Switch." Nearly 20 years after the band formed, it's not lost on Monninger that they're one of the few groups they've grown up with who have sustained a career. "I don't know many bands that have lasted that long," she says. "But we started as friends first, and we care about each other—you know, this is our second family. We really believe in what we're doing. We're going to take it as far as we can."
For Aubert, moving forward involves staying connected to his own self (and remembering to prioritize self-care) and being attuned to creative impulses when they arise. If that means going outside of his comfort zone, so be it. "This album feels the most naked out of all of them," Aubert says. "That's scary at first. But that goes into my whole headspace. That goes into how things went down. It was like, 'Hey man, you were so unaware of the things you needed, and so closed off. Just do it. Stop hiding. It was crushing you. Don't be afraid.'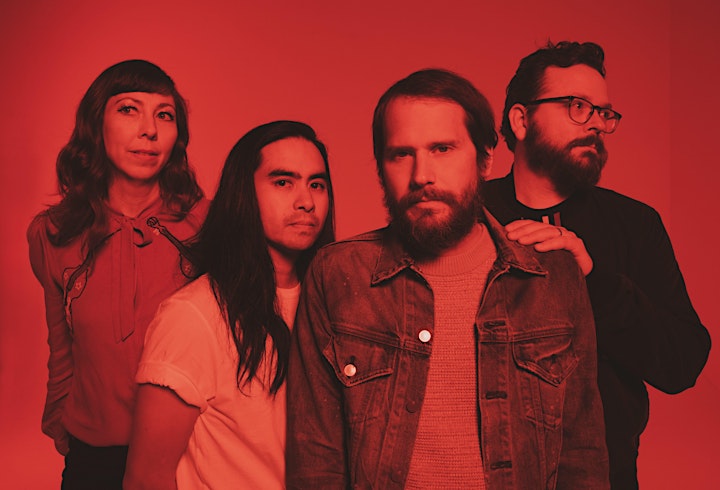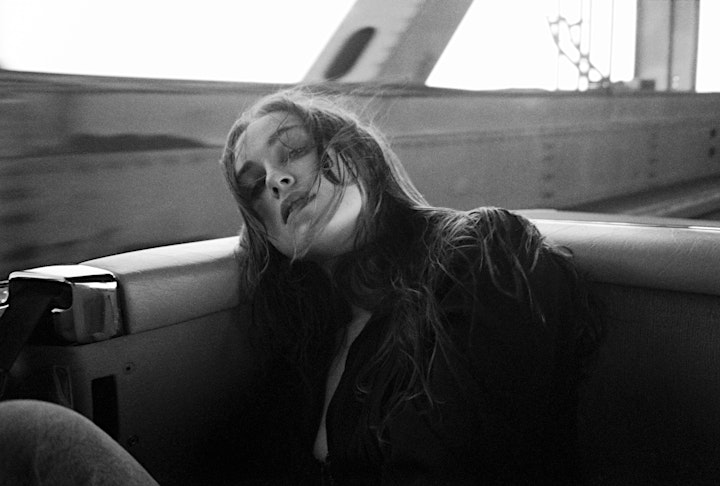 Zella Day
Zella Day is a Los Angeles-based singer, songwriter. Hailing from the remote town of Pinetop, Arizona, and raised by a bohemian family (who hail variously from Long Beach, CA and Mexico), Zella immediately gravitated towards music as a child. At nine years old, she started covering Dylan; after cutting her teeth performing at her grandmother's coffee house, Zella recorded her first collection of songs at age thirteen. At age twenty, in 2015, she released her debut, Kicker, which won her accolades from critics, multiple television appearances, and sets at Coachella, Bonnaroo, and more. Following Kicker's release, Zella shifted gears, her artistry and confidence evolving as she settled into her new home of LA. Finding a tribe of local creative cohorts – including Lana Del Rey, Weyes Blood, photographer/artist Neil Krug and more – allowed Day to bloom into her most musically authentic self, writing songs that showed a growth and compassion well beyond her years. An EP – Where Does the Devil Hide, produced by Black Keys' Dan Auerbach – was released in 2020. Thus far in 2021, with millions and millions of streams under her belt, Day has released a duet with Weyes Blood called "Holocene." She's also appeared on Lana Del Rey's Chemtrails Over the Country Club, covering Joni Mitchell with Del Rey and Weyes Blood in a symbolic passing of the sonic torch from one great LA songstress to the new generation. Later this year, Day is set to release her long-awaited, highly-anticipated sophomore record. Recorded with notable producer Jay Joyce (Emmylou Harris, Cage The Elephant and more), Day's forthcoming album is the sound of an artist truly coming into her own, with an incendiary voice – literally and metaphorically – unlike any other.
PLEASE NOTE:
THIS SHOW IS GENERAL ADMISSION AND SEATING IS NOT PROVIDED. YOU MUST BE 21+ TO ENTER THE VENUE WITH A VALID FORM OF IDENTIFICATION. ALL TICKETS ARE NON TRANSFERABLE AND NON-REFUNDABLE. TWO FORMS OF IDENTIFICATION MAY BE REQUIRED FOR ENTRY.
SILVERSUN PICKUPS with special guest Zella Day
NOVEMBER 11th, 2021
21+
THE VOGUE THEATER
INDIANAPOLIS, IN
TICKETS AT THEVOGUE.COM
Forty 5 Presents Silversun Pickups with Zella Day at The Vogue on Thursday, November 11, 2021. Photo cred Melodie Yvonne
Forty 5 Presents Silversun Pickups with Zella Day at The Vogue on Thursday, November 11, 2021. Photo cred Melodie Yvonne
Forty 5 Presents Silversun Pickups with Zella Day at The Vogue on Thursday, November 11, 2021. Photo cred Melodie Yvonne
Forty 5 Presents Silversun Pickups with Zella Day at The Vogue on Thursday, November 11, 2021. Photo cred Melodie Yvonne
Forty 5 Presents Silversun Pickups with Zella Day at The Vogue on Thursday, November 11, 2021. Photo cred Melodie Yvonne
Forty 5 Presents Silversun Pickups with Zella Day at The Vogue on Thursday, November 11, 2021. Photo cred Melodie Yvonne
Forty 5 Presents Silversun Pickups with Zella Day at The Vogue on Thursday, November 11, 2021. Photo cred Melodie Yvonne
Forty 5 Presents Silversun Pickups with Zella Day at The Vogue on Thursday, November 11, 2021. Photo cred Melodie Yvonne
+97 More
Forty 5 Presents Silversun Pickups with Zella Day at The Vogue on Thursday, November 11, 2021. Photo cred Melodie Yvonne
Forty 5 Presents Silversun Pickups with Zella Day at The Vogue on Thursday, November 11, 2021. Photo cred Melodie Yvonne
Forty 5 Presents Silversun Pickups with Zella Day at The Vogue on Thursday, November 11, 2021. Photo cred Melodie Yvonne
Forty 5 Presents Silversun Pickups with Zella Day at The Vogue on Thursday, November 11, 2021. Photo cred Melodie Yvonne
Forty 5 Presents Silversun Pickups with Zella Day at The Vogue on Thursday, November 11, 2021. Photo cred Melodie Yvonne
Forty 5 Presents Silversun Pickups with Zella Day at The Vogue on Thursday, November 11, 2021. Photo cred Melodie Yvonne
Forty 5 Presents Silversun Pickups with Zella Day at The Vogue on Thursday, November 11, 2021. Photo cred Melodie Yvonne
Forty 5 Presents Silversun Pickups with Zella Day at The Vogue on Thursday, November 11, 2021. Photo cred Melodie Yvonne
Forty 5 Presents Silversun Pickups with Zella Day at The Vogue on Thursday, November 11, 2021. Photo cred Melodie Yvonne
Forty 5 Presents Silversun Pickups with Zella Day at The Vogue on Thursday, November 11, 2021. Photo cred Melodie Yvonne
Forty 5 Presents Silversun Pickups with Zella Day at The Vogue on Thursday, November 11, 2021. Photo cred Melodie Yvonne
Forty 5 Presents Silversun Pickups with Zella Day at The Vogue on Thursday, November 11, 2021. Photo cred Melodie Yvonne
Forty 5 Presents Silversun Pickups with Zella Day at The Vogue on Thursday, November 11, 2021. Photo cred Melodie Yvonne
Forty 5 Presents Silversun Pickups with Zella Day at The Vogue on Thursday, November 11, 2021. Photo cred Melodie Yvonne
Forty 5 Presents Silversun Pickups with Zella Day at The Vogue on Thursday, November 11, 2021. Photo cred Melodie Yvonne
Forty 5 Presents Silversun Pickups with Zella Day at The Vogue on Thursday, November 11, 2021. Photo cred Melodie Yvonne
Forty 5 Presents Silversun Pickups with Zella Day at The Vogue on Thursday, November 11, 2021. Photo cred Melodie Yvonne
Forty 5 Presents Silversun Pickups with Zella Day at The Vogue on Thursday, November 11, 2021. Photo cred Melodie Yvonne
Forty 5 Presents Silversun Pickups with Zella Day at The Vogue on Thursday, November 11, 2021. Photo cred Melodie Yvonne
Forty 5 Presents Silversun Pickups with Zella Day at The Vogue on Thursday, November 11, 2021. Photo cred Melodie Yvonne
Forty 5 Presents Silversun Pickups with Zella Day at The Vogue on Thursday, November 11, 2021. Photo cred Melodie Yvonne
Forty 5 Presents Silversun Pickups with Zella Day at The Vogue on Thursday, November 11, 2021. Photo cred Melodie Yvonne
Forty 5 Presents Silversun Pickups with Zella Day at The Vogue on Thursday, November 11, 2021. Photo cred Melodie Yvonne
Forty 5 Presents Silversun Pickups with Zella Day at The Vogue on Thursday, November 11, 2021. Photo cred Melodie Yvonne
Forty 5 Presents Silversun Pickups with Zella Day at The Vogue on Thursday, November 11, 2021. Photo cred Melodie Yvonne
Forty 5 Presents Silversun Pickups with Zella Day at The Vogue on Thursday, November 11, 2021. Photo cred Melodie Yvonne
Forty 5 Presents Silversun Pickups with Zella Day at The Vogue on Thursday, November 11, 2021. Photo cred Melodie Yvonne
Forty 5 Presents Silversun Pickups with Zella Day at The Vogue on Thursday, November 11, 2021. Photo cred Melodie Yvonne
Forty 5 Presents Silversun Pickups with Zella Day at The Vogue on Thursday, November 11, 2021. Photo cred Melodie Yvonne
Forty 5 Presents Silversun Pickups with Zella Day at The Vogue on Thursday, November 11, 2021. Photo cred Melodie Yvonne
Forty 5 Presents Silversun Pickups with Zella Day at The Vogue on Thursday, November 11, 2021. Photo cred Melodie Yvonne
Forty 5 Presents Silversun Pickups with Zella Day at The Vogue on Thursday, November 11, 2021. Photo cred Melodie Yvonne
Forty 5 Presents Silversun Pickups with Zella Day at The Vogue on Thursday, November 11, 2021. Photo cred Melodie Yvonne
Forty 5 Presents Silversun Pickups with Zella Day at The Vogue on Thursday, November 11, 2021. Photo cred Melodie Yvonne
Forty 5 Presents Silversun Pickups with Zella Day at The Vogue on Thursday, November 11, 2021. Photo cred Melodie Yvonne
Forty 5 Presents Silversun Pickups with Zella Day at The Vogue on Thursday, November 11, 2021. Photo cred Melodie Yvonne
Forty 5 Presents Silversun Pickups with Zella Day at The Vogue on Thursday, November 11, 2021. Photo cred Melodie Yvonne
Forty 5 Presents Silversun Pickups with Zella Day at The Vogue on Thursday, November 11, 2021. Photo cred Melodie Yvonne
Forty 5 Presents Silversun Pickups with Zella Day at The Vogue on Thursday, November 11, 2021. Photo cred Melodie Yvonne
Forty 5 Presents Silversun Pickups with Zella Day at The Vogue on Thursday, November 11, 2021. Photo cred Melodie Yvonne
Forty 5 Presents Silversun Pickups with Zella Day at The Vogue on Thursday, November 11, 2021. Photo cred Melodie Yvonne
Forty 5 Presents Silversun Pickups with Zella Day at The Vogue on Thursday, November 11, 2021. Photo cred Melodie Yvonne
Forty 5 Presents Silversun Pickups with Zella Day at The Vogue on Thursday, November 11, 2021. Photo cred Melodie Yvonne
Forty 5 Presents Silversun Pickups with Zella Day at The Vogue on Thursday, November 11, 2021. Photo cred Melodie Yvonne
Forty 5 Presents Silversun Pickups with Zella Day at The Vogue on Thursday, November 11, 2021. Photo cred Melodie Yvonne
Forty 5 Presents Silversun Pickups with Zella Day at The Vogue on Thursday, November 11, 2021. Photo cred Melodie Yvonne
Forty 5 Presents Silversun Pickups with Zella Day at The Vogue on Thursday, November 11, 2021. Photo cred Melodie Yvonne
Forty 5 Presents Silversun Pickups with Zella Day at The Vogue on Thursday, November 11, 2021. Photo cred Melodie Yvonne
Forty 5 Presents Silversun Pickups with Zella Day at The Vogue on Thursday, November 11, 2021. Photo cred Melodie Yvonne
Forty 5 Presents Silversun Pickups with Zella Day at The Vogue on Thursday, November 11, 2021. Photo cred Melodie Yvonne
Forty 5 Presents Silversun Pickups with Zella Day at The Vogue on Thursday, November 11, 2021. Photo cred Melodie Yvonne
Forty 5 Presents Silversun Pickups with Zella Day at The Vogue on Thursday, November 11, 2021. Photo cred Melodie Yvonne
Forty 5 Presents Silversun Pickups with Zella Day at The Vogue on Thursday, November 11, 2021. Photo cred Melodie Yvonne
Forty 5 Presents Silversun Pickups with Zella Day at The Vogue on Thursday, November 11, 2021. Photo cred Melodie Yvonne
Forty 5 Presents Silversun Pickups with Zella Day at The Vogue on Thursday, November 11, 2021. Photo cred Melodie Yvonne
Forty 5 Presents Silversun Pickups with Zella Day at The Vogue on Thursday, November 11, 2021. Photo cred Melodie Yvonne
Forty 5 Presents Silversun Pickups with Zella Day at The Vogue on Thursday, November 11, 2021. Photo cred Melodie Yvonne
Forty 5 Presents Silversun Pickups with Zella Day at The Vogue on Thursday, November 11, 2021. Photo cred Melodie Yvonne
Forty 5 Presents Silversun Pickups with Zella Day at The Vogue on Thursday, November 11, 2021. Photo cred Melodie Yvonne
Forty 5 Presents Silversun Pickups with Zella Day at The Vogue on Thursday, November 11, 2021. Photo cred Melodie Yvonne
Forty 5 Presents Silversun Pickups with Zella Day at The Vogue on Thursday, November 11, 2021. Photo cred Melodie Yvonne
Forty 5 Presents Silversun Pickups with Zella Day at The Vogue on Thursday, November 11, 2021. Photo cred Melodie Yvonne
Forty 5 Presents Silversun Pickups with Zella Day at The Vogue on Thursday, November 11, 2021. Photo cred Melodie Yvonne
Forty 5 Presents Silversun Pickups with Zella Day at The Vogue on Thursday, November 11, 2021. Photo cred Melodie Yvonne
Forty 5 Presents Silversun Pickups with Zella Day at The Vogue on Thursday, November 11, 2021. Photo cred Melodie Yvonne
Forty 5 Presents Silversun Pickups with Zella Day at The Vogue on Thursday, November 11, 2021. Photo cred Melodie Yvonne
Forty 5 Presents Silversun Pickups with Zella Day at The Vogue on Thursday, November 11, 2021. Photo cred Melodie Yvonne
Forty 5 Presents Silversun Pickups with Zella Day at The Vogue on Thursday, November 11, 2021. Photo cred Melodie Yvonne
Forty 5 Presents Silversun Pickups with Zella Day at The Vogue on Thursday, November 11, 2021. Photo cred Melodie Yvonne
Forty 5 Presents Silversun Pickups with Zella Day at The Vogue on Thursday, November 11, 2021. Photo cred Melodie Yvonne
Forty 5 Presents Silversun Pickups with Zella Day at The Vogue on Thursday, November 11, 2021. Photo cred Melodie Yvonne
Forty 5 Presents Silversun Pickups with Zella Day at The Vogue on Thursday, November 11, 2021. Photo cred Melodie Yvonne
Forty 5 Presents Silversun Pickups with Zella Day at The Vogue on Thursday, November 11, 2021. Photo cred Melodie Yvonne
Forty 5 Presents Silversun Pickups with Zella Day at The Vogue on Thursday, November 11, 2021. Photo cred Melodie Yvonne
Forty 5 Presents Silversun Pickups with Zella Day at The Vogue on Thursday, November 11, 2021. Photo cred Melodie Yvonne
Forty 5 Presents Silversun Pickups with Zella Day at The Vogue on Thursday, November 11, 2021. Photo cred Melodie Yvonne
Forty 5 Presents Silversun Pickups with Zella Day at The Vogue on Thursday, November 11, 2021. Photo cred Melodie Yvonne
Forty 5 Presents Silversun Pickups with Zella Day at The Vogue on Thursday, November 11, 2021. Photo cred Melodie Yvonne
Forty 5 Presents Silversun Pickups with Zella Day at The Vogue on Thursday, November 11, 2021. Photo cred Melodie Yvonne
Forty 5 Presents Silversun Pickups with Zella Day at The Vogue on Thursday, November 11, 2021. Photo cred Melodie Yvonne
Forty 5 Presents Silversun Pickups with Zella Day at The Vogue on Thursday, November 11, 2021. Photo cred Melodie Yvonne
Forty 5 Presents Silversun Pickups with Zella Day at The Vogue on Thursday, November 11, 2021. Photo cred Melodie Yvonne
Forty 5 Presents Silversun Pickups with Zella Day at The Vogue on Thursday, November 11, 2021. Photo cred Melodie Yvonne
Forty 5 Presents Silversun Pickups with Zella Day at The Vogue on Thursday, November 11, 2021. Photo cred Melodie Yvonne
Forty 5 Presents Silversun Pickups with Zella Day at The Vogue on Thursday, November 11, 2021. Photo cred Melodie Yvonne
Forty 5 Presents Silversun Pickups with Zella Day at The Vogue on Thursday, November 11, 2021. Photo cred Melodie Yvonne
Forty 5 Presents Silversun Pickups with Zella Day at The Vogue on Thursday, November 11, 2021. Photo cred Melodie Yvonne
Forty 5 Presents Silversun Pickups with Zella Day at The Vogue on Thursday, November 11, 2021. Photo cred Melodie Yvonne
Forty 5 Presents Silversun Pickups with Zella Day at The Vogue on Thursday, November 11, 2021. Photo cred Melodie Yvonne
Forty 5 Presents Silversun Pickups with Zella Day at The Vogue on Thursday, November 11, 2021. Photo cred Melodie Yvonne
Forty 5 Presents Silversun Pickups with Zella Day at The Vogue on Thursday, November 11, 2021. Photo cred Melodie Yvonne
Forty 5 Presents Silversun Pickups with Zella Day at The Vogue on Thursday, November 11, 2021. Photo cred Melodie Yvonne
Forty 5 Presents Silversun Pickups with Zella Day at The Vogue on Thursday, November 11, 2021. Photo cred Melodie Yvonne
Forty 5 Presents Silversun Pickups with Zella Day at The Vogue on Thursday, November 11, 2021. Photo cred Melodie Yvonne
Forty 5 Presents Silversun Pickups with Zella Day at The Vogue on Thursday, November 11, 2021. Photo cred Melodie Yvonne
Forty 5 Presents Silversun Pickups with Zella Day at The Vogue on Thursday, November 11, 2021. Photo cred Melodie Yvonne
Forty 5 Presents Silversun Pickups with Zella Day at The Vogue on Thursday, November 11, 2021. Photo cred Melodie Yvonne
Other Shows You Might Like
Similar Artists