NEW DATE
WTTS & MOKB Present
RESCHEDULED: Todd Snider w/ Jon Latham
with Jon Latham
Thu Nov 18, 2021 + Google Cal
7:00 PM / Show: 8:00 PM
21+
$30 to $35
Buy Tickets
RESCHEDULED: Todd Snider w/ Jon Latham at The Vogue
Todd Snider's Indianapolis date at The Vogue has been rescheduled for Thursday, November 18, 2021. All tickets purchased for the original date will be honored on the rescheduled date. Please direct any questions to boxoffice@mokbpresents.com. You can follow our ongoing list of affected shows here: http://bit.ly/mokb-hifi-covid19updates
—————————-
DOORS: 7:00 PM, SHOW: 8:00 PM
AGE RESTRICTIONS: 21+
GENERAL ADMISSION – SEATING IS LIMITED
VIP TABLES/PREMIUM UPGRADES: https://bit.ly/3iI30R3
Important Notice: All tickets are nonrefundable and nontransferable with the exception of event cancellation. Support acts are subject to change. Premium Tables cannot be purchased without first purchasing a ticket.
—————————-
About Todd Snider:
One morning near the end of August, Todd Snider was relaxing with a visitor on the back porch of his house just outside Nashville, drinking coffee and shooting the breeze while his dog, Cowboy Jim, took a nap nearby. After awhile, Snider said to his guest, "I've got an album's worth of songs, and I think the songs are telling me to make a folk record."
This was a surprising bit of news considering he had spent the last six years making rock albums of one kind or another. But Snider was feeling as if he had "maybe drifted too far from the shore." He was feeling the pull to start over, to go back to what he was doing when he first began, to return to his roots as a folksinger.
If Snider needed any further evidence that was the direction he should pursue, he got it a half hour later. Back inside his home office, he checked his email and had one from his manager informing him he had just received an offer to play the 2019 Newport Folk Festival, an event he had never done.
Snider mentioned he had been listening to Woody Guthrie's Library of Congress Recordings, then crossed the room to the turntable and put the needle down on side one of the record. "Woody Guthrie sometimes gets me reset on why you do a song, instead of how," Snider explains of the man who has long been a touchstone for him. "When I was young, there was something about him that made me want to do it. So once or twice a year, I'll go back to him, I'll go back to the source."
Guthrie famously had the words "This machine kills fascists" printed on his guitar, and on several of the songs on Snider's new album, Cash Cabin Sessions, Vol. 3, he squarely aims his guitar at the creeping fascism he sees in America. He had been wanting to make a political record since 2016, and although only half the songs lean in that direction, there is one constant throughout the album: a man, his guitar, and the truth.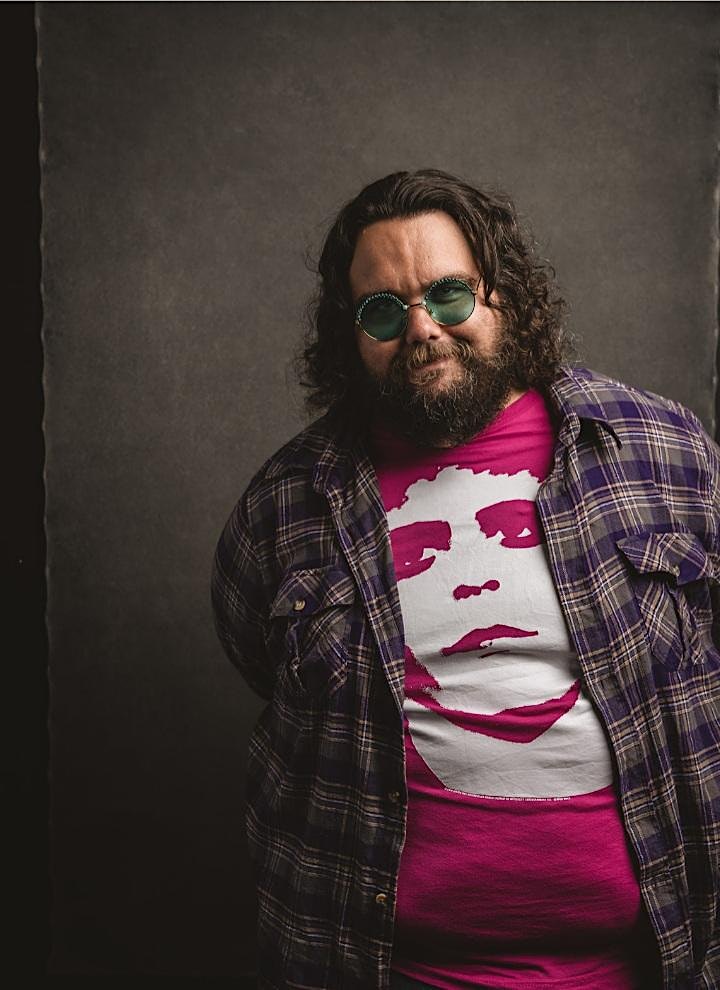 About Jon Latham:
From the earliest of ages , Jon Latham has been obsessed with music. While living in the small! town of Greenwood, South Carolina, his first stage was the fireplace hearth at his grandma's! house. Introduced from the kitchen, he'd take the "stage", singing along to his favorite records! while strumming along on his toy guitar. The years have passed, the child has grown, but the! drive and love of performing is still rooted in the same innocence.
Jon grew up for most of his life in Kennesaw, Georgia, a small suburb on the northern sprawl of! Atlanta. He picked up drums at the age of 6, and through his early teens, he became involved! with music in the local church. A side-effect of his time in the Pentecostal sanctuaries was a! honing of skills on other instruments. If the bass player fell ill, Jon would relinquish the drum! duties to another player so that he could cover the bass parts. By the age of 16, he had taught! himself guitar, and just after high school, he formed a duo with his brother performing in bars,! coffee shops, and restaurants in the Atlanta area.
As the years went on, Jon's pursuits in music were well-tempered with his work ethic, ever the! skeptic that it would lead any further than the local open mics. That all changed when he met a! fellow Kennesaw singer-songwriter named Peyton Parker. Both Jon and Peyton found chemistry! in their harmonies, and Jon became her sideman, filling out guitar parts. Peyton and Jon! eventually found that same spark of inspiration when it came to writing, and together, they! began crafting original tunes as a team. In 2013, Peyton took the big leap to Nashville,! Tennessee, and once settled there, her family generously offered a spare room for Jon if he! could move.
Jon moved to Nashville on Memorial Day 2013. Upon arriving he fell ill, only to find himself in a! three-day coma in the ICU, fighting blood clots in his lungs. Brushing so close to his mortality in! a foreign city had an effect on Jon after his recovery. He channeled this groundswell of emotions! into his first batch of solo songs, which he began playing at Nashville open mics and writers! rounds. His honest delivery and wholehearted appreciation for the audience won him respect! and admiration within the local music community, particularly in East Nashville. With the help of! local engineer and co-producer Josh Morris, he released his first record, Real Bad News in the! fall of 2015. Playing most of the instrumentation himself, Jon's debut album was met with! glowing reviews and even landed in the Bitter Southerner's Top 25 Southern Albums of 2015 and top 10 new artists to know in Rolling Stone, for 2017.
As time progressed he found himself sharing the stage with friends and colleagues such as! Aaron Lee Tasjan, Glossary, Todd Snider, Elizabeth Cook on the Grand Ole Opry, Brian Wright, Great Peacock, John Doe, Dan Baird and Kevn Kinney/Drivin' n Cryin'.
Other Shows You Might Like
Similar Artists