The Vogue Presents
The Little Mermen
Your Favorite Disney Tunes & More
Thu Jul 29, 2021
8:00 PM / Show: 9:00 PM
21+
$12
The Little Mermen – Disney Tunes & More at The Vogue Theatre – Indianapolis
The Little Mermen, a Disney cover band, was founded by singer-songwriter Alexis Babini with the goal of bringing Disney-fueled nostalgia and singalongs to a generation that grew up on Disney, and never let it go! The Little Mermen play all the Disney hits, from The Jungle Book to The Lion King, and even Frozen. Alongside Alexis, you'll find a cast of talented musicians and Disney princesses ready to rock their heart out – and yours!
The Little Mermen are based in New York City but travel across the United States.

Thursday, July 29th
Doors 8 PM / Show 9 PM / 21+
GA Advance $12.00 / GA Day of Show $15.00
General Admission w/ Limited Seating
*Important Notice: All tickets are nonrefundable and nontransferable with the exception of event cancellation. Support acts and times are subject to change.
________________________________________________________________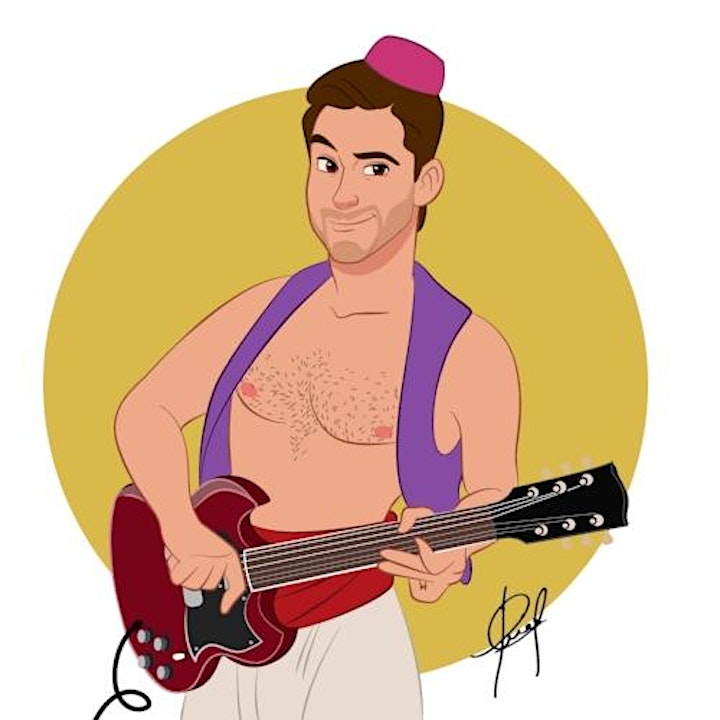 The Little Mermen
Website / Facebook / Instagram / Twitter
Songs You Can Expect to Hear:
Snow White and the Seven Dwarfs (1937)
Pinocchio (1940)
Fantasia (1940)
Dumbo (1941)
Bambi (1942)
Cinderella (1950)
Alice in Wonderland (1951)
Peter Pan (1953)
Lady and the Tramp (1955)
Sleeping Beauty (1959)
One Hundred and One Dalmatians (1961)
The Sword in the Stone (1963)
The Jungle Book (1967)
The Aristocats (1970)
Robin Hood (1973)
The Many Adventures of Winnie the Pooh (1977)
The Rescuers (1977)
The Fox and the Hound (1981)
The Black Cauldron (1985)
The Great Mouse Detective (1986)
The Brave Little Toaster (1987)
Oliver & Company (1988)
The Little Mermaid (1989)
DuckTales the Movie (1990)
The Rescuers Down Under (1990)
Beauty and the Beast (1991)
Aladdin (1992)
The Nightmare Before Christmas (1993)
The Lion King (1994)
A Goofy Movie (1995)
Pocahontas (1995)
Toy Story (1995)
James and the Giant Peach (1996)
The Hunchback of Notre Dame (1996)
Hercules (1997)
Mulan (1998)
A Bug's Life (1998)
Doug's 1st Movie (1999)
The Brave Little Toaster to the Rescue (1999)
Tarzan (1999)
Toy Story 2 (1999)
Fantasia 2000 (1999)
The Tigger Movie (2000)
The Emperor's New Groove (2000)
Atlantis: The Lost Empire (2001)
Monsters, Inc. (2001)
Lilo & Stitch (2002)
Spirited Away (2002)
Treasure Planet (2002)
The Jungle Book 2 (2003)
Piglet's Big Movie (2003)
Finding Nemo (2003)
The Incredibles (2004)
Cars (2006)
Meet the Robinsons (2007)
Ratatouille (2007)
WALL-E (2008 )
Up (2009)
Toy Story 3 (2010)
Tangled (2010 )
Cars 2 (201)
Winnie the Pooh (2011)
Brave (2012)
Frankenweenie (2012)
Wreck-It Ralph (2012)
Monsters University (2013)
Frozen (2013)
Moana (2016)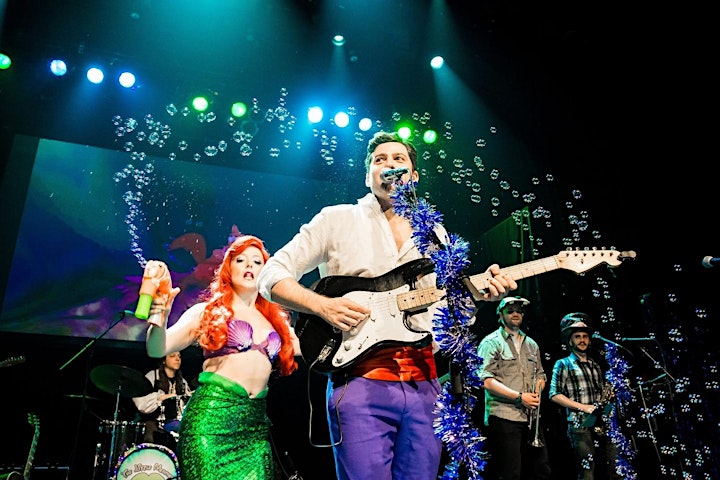 Disney lovers filled The Vogue Theatre for a magical musical adventure with The Little Mermen on Thursday, July 29, 2021. Photo cred Melodie Yvonne
Disney lovers filled The Vogue Theatre for a magical musical adventure with The Little Mermen on Thursday, July 29, 2021. Photo cred Melodie Yvonne
Disney lovers filled The Vogue Theatre for a magical musical adventure with The Little Mermen on Thursday, July 29, 2021. Photo cred Melodie Yvonne
Disney lovers filled The Vogue Theatre for a magical musical adventure with The Little Mermen on Thursday, July 29, 2021. Photo cred Melodie Yvonne
Disney lovers filled The Vogue Theatre for a magical musical adventure with The Little Mermen on Thursday, July 29, 2021. Photo cred Melodie Yvonne
Disney lovers filled The Vogue Theatre for a magical musical adventure with The Little Mermen on Thursday, July 29, 2021. Photo cred Melodie Yvonne
Disney lovers filled The Vogue Theatre for a magical musical adventure with The Little Mermen on Thursday, July 29, 2021. Photo cred Melodie Yvonne
Disney lovers filled The Vogue Theatre for a magical musical adventure with The Little Mermen on Thursday, July 29, 2021. Photo cred Melodie Yvonne
+71 More
Disney lovers filled The Vogue Theatre for a magical musical adventure with The Little Mermen on Thursday, July 29, 2021. Photo cred Melodie Yvonne
Disney lovers filled The Vogue Theatre for a magical musical adventure with The Little Mermen on Thursday, July 29, 2021. Photo cred Melodie Yvonne
Disney lovers filled The Vogue Theatre for a magical musical adventure with The Little Mermen on Thursday, July 29, 2021. Photo cred Melodie Yvonne
Disney lovers filled The Vogue Theatre for a magical musical adventure with The Little Mermen on Thursday, July 29, 2021. Photo cred Melodie Yvonne
Disney lovers filled The Vogue Theatre for a magical musical adventure with The Little Mermen on Thursday, July 29, 2021. Photo cred Melodie Yvonne
Disney lovers filled The Vogue Theatre for a magical musical adventure with The Little Mermen on Thursday, July 29, 2021. Photo cred Melodie Yvonne
Disney lovers filled The Vogue Theatre for a magical musical adventure with The Little Mermen on Thursday, July 29, 2021. Photo cred Melodie Yvonne
Disney lovers filled The Vogue Theatre for a magical musical adventure with The Little Mermen on Thursday, July 29, 2021. Photo cred Melodie Yvonne
Disney lovers filled The Vogue Theatre for a magical musical adventure with The Little Mermen on Thursday, July 29, 2021. Photo cred Melodie Yvonne
Disney lovers filled The Vogue Theatre for a magical musical adventure with The Little Mermen on Thursday, July 29, 2021. Photo cred Melodie Yvonne
Disney lovers filled The Vogue Theatre for a magical musical adventure with The Little Mermen on Thursday, July 29, 2021. Photo cred Melodie Yvonne
Disney lovers filled The Vogue Theatre for a magical musical adventure with The Little Mermen on Thursday, July 29, 2021. Photo cred Melodie Yvonne
Disney lovers filled The Vogue Theatre for a magical musical adventure with The Little Mermen on Thursday, July 29, 2021. Photo cred Melodie Yvonne
Disney lovers filled The Vogue Theatre for a magical musical adventure with The Little Mermen on Thursday, July 29, 2021. Photo cred Melodie Yvonne
Disney lovers filled The Vogue Theatre for a magical musical adventure with The Little Mermen on Thursday, July 29, 2021. Photo cred Melodie Yvonne
Disney lovers filled The Vogue Theatre for a magical musical adventure with The Little Mermen on Thursday, July 29, 2021. Photo cred Melodie Yvonne
Disney lovers filled The Vogue Theatre for a magical musical adventure with The Little Mermen on Thursday, July 29, 2021. Photo cred Melodie Yvonne
Disney lovers filled The Vogue Theatre for a magical musical adventure with The Little Mermen on Thursday, July 29, 2021. Photo cred Melodie Yvonne
Disney lovers filled The Vogue Theatre for a magical musical adventure with The Little Mermen on Thursday, July 29, 2021. Photo cred Melodie Yvonne
Disney lovers filled The Vogue Theatre for a magical musical adventure with The Little Mermen on Thursday, July 29, 2021. Photo cred Melodie Yvonne
Disney lovers filled The Vogue Theatre for a magical musical adventure with The Little Mermen on Thursday, July 29, 2021. Photo cred Melodie Yvonne
Disney lovers filled The Vogue Theatre for a magical musical adventure with The Little Mermen on Thursday, July 29, 2021. Photo cred Melodie Yvonne
Disney lovers filled The Vogue Theatre for a magical musical adventure with The Little Mermen on Thursday, July 29, 2021. Photo cred Melodie Yvonne
Disney lovers filled The Vogue Theatre for a magical musical adventure with The Little Mermen on Thursday, July 29, 2021. Photo cred Melodie Yvonne
Disney lovers filled The Vogue Theatre for a magical musical adventure with The Little Mermen on Thursday, July 29, 2021. Photo cred Melodie Yvonne
Disney lovers filled The Vogue Theatre for a magical musical adventure with The Little Mermen on Thursday, July 29, 2021. Photo cred Melodie Yvonne
Disney lovers filled The Vogue Theatre for a magical musical adventure with The Little Mermen on Thursday, July 29, 2021. Photo cred Melodie Yvonne
Disney lovers filled The Vogue Theatre for a magical musical adventure with The Little Mermen on Thursday, July 29, 2021. Photo cred Melodie Yvonne
Disney lovers filled The Vogue Theatre for a magical musical adventure with The Little Mermen on Thursday, July 29, 2021. Photo cred Melodie Yvonne
Disney lovers filled The Vogue Theatre for a magical musical adventure with The Little Mermen on Thursday, July 29, 2021. Photo cred Melodie Yvonne
Disney lovers filled The Vogue Theatre for a magical musical adventure with The Little Mermen on Thursday, July 29, 2021. Photo cred Melodie Yvonne
Disney lovers filled The Vogue Theatre for a magical musical adventure with The Little Mermen on Thursday, July 29, 2021. Photo cred Melodie Yvonne
Disney lovers filled The Vogue Theatre for a magical musical adventure with The Little Mermen on Thursday, July 29, 2021. Photo cred Melodie Yvonne
Disney lovers filled The Vogue Theatre for a magical musical adventure with The Little Mermen on Thursday, July 29, 2021. Photo cred Melodie Yvonne
Disney lovers filled The Vogue Theatre for a magical musical adventure with The Little Mermen on Thursday, July 29, 2021. Photo cred Melodie Yvonne
Disney lovers filled The Vogue Theatre for a magical musical adventure with The Little Mermen on Thursday, July 29, 2021. Photo cred Melodie Yvonne
Disney lovers filled The Vogue Theatre for a magical musical adventure with The Little Mermen on Thursday, July 29, 2021. Photo cred Melodie Yvonne
Disney lovers filled The Vogue Theatre for a magical musical adventure with The Little Mermen on Thursday, July 29, 2021. Photo cred Melodie Yvonne
Disney lovers filled The Vogue Theatre for a magical musical adventure with The Little Mermen on Thursday, July 29, 2021. Photo cred Melodie Yvonne
Disney lovers filled The Vogue Theatre for a magical musical adventure with The Little Mermen on Thursday, July 29, 2021. Photo cred Melodie Yvonne
Disney lovers filled The Vogue Theatre for a magical musical adventure with The Little Mermen on Thursday, July 29, 2021. Photo cred Melodie Yvonne
Disney lovers filled The Vogue Theatre for a magical musical adventure with The Little Mermen on Thursday, July 29, 2021. Photo cred Melodie Yvonne
Disney lovers filled The Vogue Theatre for a magical musical adventure with The Little Mermen on Thursday, July 29, 2021. Photo cred Melodie Yvonne
Disney lovers filled The Vogue Theatre for a magical musical adventure with The Little Mermen on Thursday, July 29, 2021. Photo cred Melodie Yvonne
Disney lovers filled The Vogue Theatre for a magical musical adventure with The Little Mermen on Thursday, July 29, 2021. Photo cred Melodie Yvonne
Disney lovers filled The Vogue Theatre for a magical musical adventure with The Little Mermen on Thursday, July 29, 2021. Photo cred Melodie Yvonne
Disney lovers filled The Vogue Theatre for a magical musical adventure with The Little Mermen on Thursday, July 29, 2021. Photo cred Melodie Yvonne
Disney lovers filled The Vogue Theatre for a magical musical adventure with The Little Mermen on Thursday, July 29, 2021. Photo cred Melodie Yvonne
Disney lovers filled The Vogue Theatre for a magical musical adventure with The Little Mermen on Thursday, July 29, 2021. Photo cred Melodie Yvonne
Disney lovers filled The Vogue Theatre for a magical musical adventure with The Little Mermen on Thursday, July 29, 2021. Photo cred Melodie Yvonne
Disney lovers filled The Vogue Theatre for a magical musical adventure with The Little Mermen on Thursday, July 29, 2021. Photo cred Melodie Yvonne
Disney lovers filled The Vogue Theatre for a magical musical adventure with The Little Mermen on Thursday, July 29, 2021. Photo cred Melodie Yvonne
Disney lovers filled The Vogue Theatre for a magical musical adventure with The Little Mermen on Thursday, July 29, 2021. Photo cred Melodie Yvonne
Disney lovers filled The Vogue Theatre for a magical musical adventure with The Little Mermen on Thursday, July 29, 2021. Photo cred Melodie Yvonne
Disney lovers filled The Vogue Theatre for a magical musical adventure with The Little Mermen on Thursday, July 29, 2021. Photo cred Melodie Yvonne
Disney lovers filled The Vogue Theatre for a magical musical adventure with The Little Mermen on Thursday, July 29, 2021. Photo cred Melodie Yvonne
Disney lovers filled The Vogue Theatre for a magical musical adventure with The Little Mermen on Thursday, July 29, 2021. Photo cred Melodie Yvonne
Disney lovers filled The Vogue Theatre for a magical musical adventure with The Little Mermen on Thursday, July 29, 2021. Photo cred Melodie Yvonne
Disney lovers filled The Vogue Theatre for a magical musical adventure with The Little Mermen on Thursday, July 29, 2021. Photo cred Melodie Yvonne
Disney lovers filled The Vogue Theatre for a magical musical adventure with The Little Mermen on Thursday, July 29, 2021. Photo cred Melodie Yvonne
Disney lovers filled The Vogue Theatre for a magical musical adventure with The Little Mermen on Thursday, July 29, 2021. Photo cred Melodie Yvonne
Disney lovers filled The Vogue Theatre for a magical musical adventure with The Little Mermen on Thursday, July 29, 2021. Photo cred Melodie Yvonne
Disney lovers filled The Vogue Theatre for a magical musical adventure with The Little Mermen on Thursday, July 29, 2021. Photo cred Melodie Yvonne
Disney lovers filled The Vogue Theatre for a magical musical adventure with The Little Mermen on Thursday, July 29, 2021. Photo cred Melodie Yvonne
Disney lovers filled The Vogue Theatre for a magical musical adventure with The Little Mermen on Thursday, July 29, 2021. Photo cred Melodie Yvonne
Disney lovers filled The Vogue Theatre for a magical musical adventure with The Little Mermen on Thursday, July 29, 2021. Photo cred Melodie Yvonne
Disney lovers filled The Vogue Theatre for a magical musical adventure with The Little Mermen on Thursday, July 29, 2021. Photo cred Melodie Yvonne
Disney lovers filled The Vogue Theatre for a magical musical adventure with The Little Mermen on Thursday, July 29, 2021. Photo cred Melodie Yvonne
Disney lovers filled The Vogue Theatre for a magical musical adventure with The Little Mermen on Thursday, July 29, 2021. Photo cred Melodie Yvonne
Disney lovers filled The Vogue Theatre for a magical musical adventure with The Little Mermen on Thursday, July 29, 2021. Photo cred Melodie Yvonne
Disney lovers filled The Vogue Theatre for a magical musical adventure with The Little Mermen on Thursday, July 29, 2021. Photo cred Melodie Yvonne
Other Shows You Might Like
Similar Artists