Forty5 Presents
Red Not Chili Peppers
#1 Red Hot Chili Peppers Tribute Band
Sat Oct 23, 2021
8:00 PM / Show: 9:00 PM
21+
$12
Red Not Chilli Peppers:
The Nation's #1 Red Hot Chili Peppers Tribute Band w/ Fresh Hops
THE RED NOT CHILI PEPPERS pay tribute to the ultimate funk rock quartet – a band who has transcended three decades of chart topping success as well as developed one of the largest die-hard followings in the world. Come be reminded of the hits and high energy performances that brought the Chili Pepper's international acclaim. Having performed many of the country's most prestigious concert halls as well as every major tribute festival, the Red Not's sincere devotion to that classic Chili Pepper sound is filling venues and rocking people's socks off around the US and abroad. With the ability to span over three decades of hits and hundreds of songs, every show provides a unique and high energy live music experience.
For the past decade the Red Not Chili Peppers have been working to spread our love for the Chilis to fans across the U.S. and abroad. We are fans first, and our beginnings came from nothing but a life-long admiration for a band and their music, which for some of us, were the sole reason we became musicians in the first place. That sincere gratitude, the life-changing gift of music, led us to begin this endeavor and since we have been blessed to reach fans from as far as Japan and Korea to Mexico and across the United States. Over the years we have been comprised of musicians from Italy, Spain, Argentina, Mexico, and our shared homeland of Los Angeles. Like music, there are no borders or boundaries, just a shared passion for the gift given to us all by the Red Hot Chili Peppers.
Socials
http://www.redhotchilipepperstribute.com
https://www.youtube.com/user/rednotchilipeppers
https://www.facebook.com/rednotchilipeppers
https://www.instagram.com/rednotchilipeppers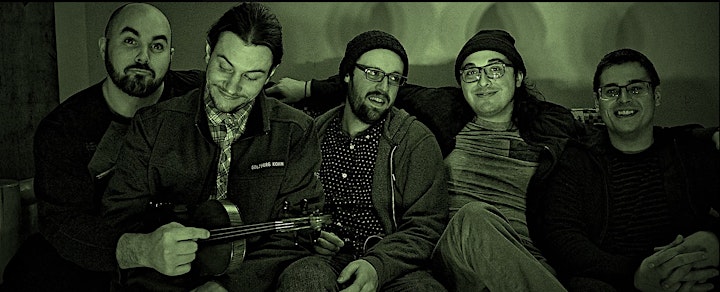 About Fresh Hops:
Fresh Hops is a touring 5 piece multi-genre bending, rock band from Northwest Indiana. The band was formed in March 2008 as a musical improvisational outlet among friends. Now Fresh Hops has evolved into a captivating, high-energy live act.
The group has seen numerous line ups and instrument inclusion which has led to an eclectic mix of sounds and atmospheres. As writers and performers, Fresh Hops constantly blurs the lines between genres and style, often during the course of a single song.
That "anything goes" attitude has translated to a stage show that remains fresh and fun from show to show. The realization that jazz, classic soul, bluegrass, classical, metal, and progressive jam rock can all shake hands and play nice has guided them to create remarkable tunes from an ever-expanding palette.
PLEASE NOTE:
THIS SHOW IS GENERAL ADMISSION AND SEATING IS NOT PROVIDED. YOU MUST BE 21+ TO ENTER THE VENUE WITH A VALID FORM OF IDENTIFICATION. ALL TICKETS ARE NON TRANSFERABLE AND NON-REFUNDABLE. TWO FORMS OF IDENTIFICATION MAY BE REQUIRED FOR ENTRY.
Other Shows You Might Like
Similar Artists