Central State Studios
Murder at The Vogue: An Afternoon of True Crime
Sat Jul 18, 2020
2:30 PM / Show: 3:30 PM
21+
$10 to $13
Murder at The Vogue: An Afternoon of True Crime
Murder at The Vogue: An Afternoon of True Crime!
They bring you the stories of the strange and criminal, the infamous and the unknown, with Hoosier flavor each week on their podcasts.
Now, join the members of Central State Studios for Murder at the Vogue: An Afternoon of True Crime.
Central State Studios' four true crime podcasts (Cold Case Chronicles, Infamous Indy, 3C Podcast, and Hoosier Homicide) will bring you live recording sessions featuring special interviews , discussion of Indiana cases you've never heard them cover before, audience Q&A, and additional live entertainment.
Featuring live music by talented vocalist and Purdue University student, Jadah Rose.
______________________________________
Saturday, July 18th
Doors 3pm / Live Recording Sessions 3:30pm
Meet-and-Greet following recording sessions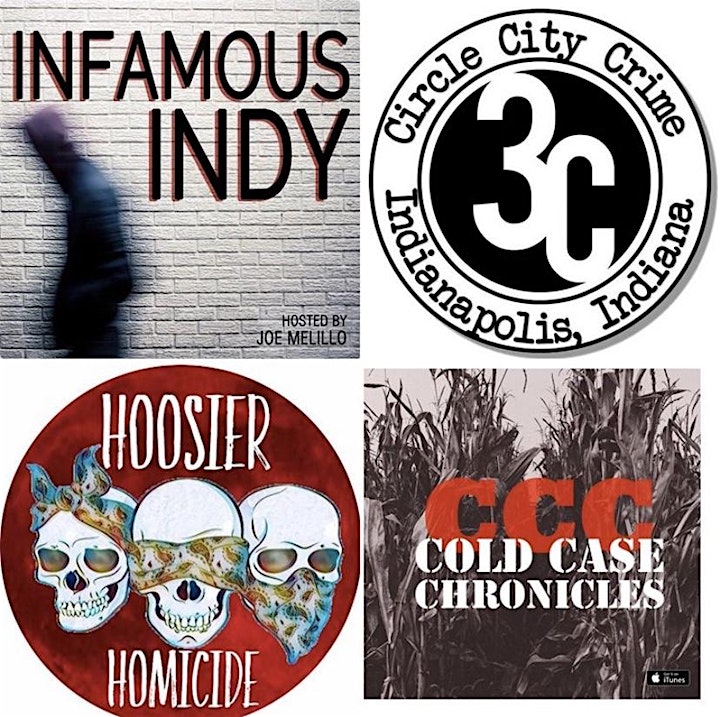 Other Shows You Might Like
Similar Artists