Twiddle at the Vogue Theatre in Indianapolis on Sunday October 3, 2021
Twiddle
With 15 years of relentless touring behind them, Vermont-based rock band Twiddle has built an impressive resume spanning Red Rocks to Bonnaroo, and multiple sellouts of historic rock venues including Port Chester, NY's Capitol Theatre, and Washington D.C.'s 9:30 Club. And with the second half of the band's third studio album, PLUMP, on the horizon, the band's career continues to catapult forward. Buoyed by the generous support of 359 Kickstarter donors, the 27-song album does more than showcase the group's beautiful music, but also tells an important story, comprised in PLUMP Chapters 1 & 2.
Recorded during a two-year span with legendary producer Ron St. Germain, PLUMP serves as a reflection of four brothers' triumphs and struggles, both individual and as a whole. On Chapter1, songs like "Lost in the Cold" and "Every Soul" detail what it's like to hit rock bottom and how to rise back up.
"So many fans have shared how these songs carried them through very difficult times, and that alone makes this all worth it," said Brook Jordan, Twiddle's percussionist and vocalist.
Comparatively, Chapter 2 contains genre-bending instrumentals, as well as mystifying epics like "Nicodemus Portulay" and "Orlando's." More than ten years later, these songs mirror the earliest Twiddle arrangements of 2004-2005 when Mihali Savoulidis and Ryan Dempsey were collaborating in their freshmen dorms at Castleton State College. The completion of PLUMP is timely, coming at a moment when the band's fervent fan base is at an all-time high and expanding rapidly.
In the live setting, more and more people are invigorated by Twiddle's community, promoting positivity and the band's skillful improvisational music. So many like-minded people believe in the greater good, and they find that good in Twiddle. Twiddle is comprised of Zdenek Gubb on bass and vocals, Ryan Dempsey on keyboards and vocals, Mihali Savoulidis on guitar and lead vocals, and Brook Jordan on percussion and vocals.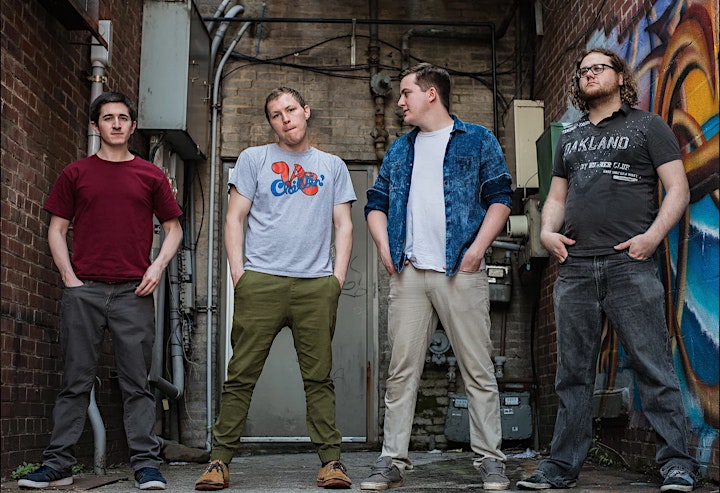 Threesound
Since their inception in high school in 2011, Threesound has rooted their inspiration in the love of music and furthering the interaction and experience of their listeners. Their ever-evolving sound is guaranteed to please, and their infectious performance will keep you coming back for more. 
Their second album, Different Spaces, brings Threesound to a mature crossroads in their career. Emotion, vocal harmonies, and instrumental layering fuse into one record. The tracks have been tested on the road at live performances for over a year, creating a focused composition.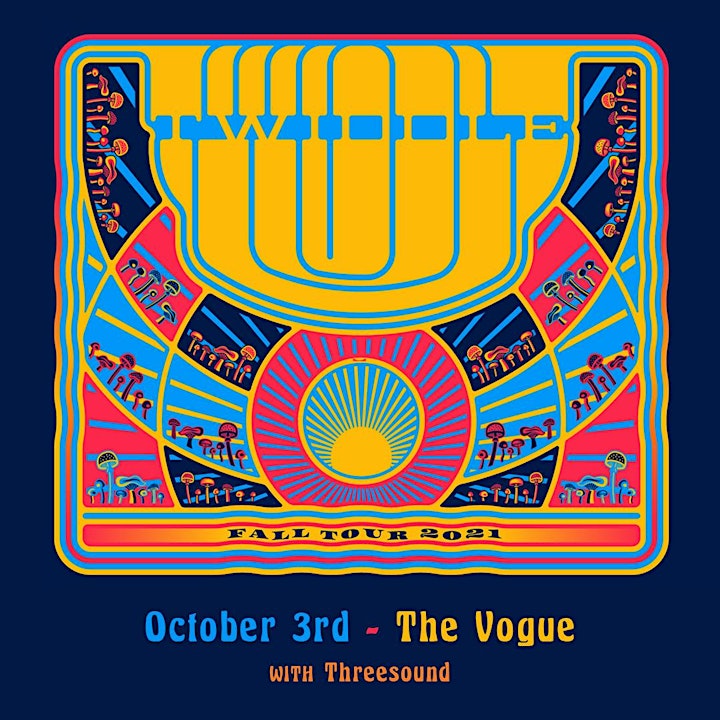 TWIDDLE
with Threesound
SUNDAY OCTOBER 3RD, 2021
THE VOGUE THEATER
INDIANAPOLIS, IN
TICKETS AT THEVOGUE.COM
Other Shows You Might Like
Similar Artists