Yacht Rock Radio Presents
The Nauti Yachtys
Fri Aug 16, 2019
8:00 PM / Show: 9:00 PM
21+
$15.00 - $10.00
The Nauti Yachtys at The Vogue
The Yacht Rock Super Group
.
Playing all your favorite Yacht Jams!
Friday, August 16th
Doors 8pm / Show 9pm / 21+
$15 Advance / $20 Day Of Show
This event is – General Admission w/ Limited Seating
VIP Table upgrades – email info@thevogue.com or call the box office 12-5:30pm during the week.
Important Notice: All tickets are nonrefundable and nontransferable with the exception of event cancellation. Support acts and times are subject to change.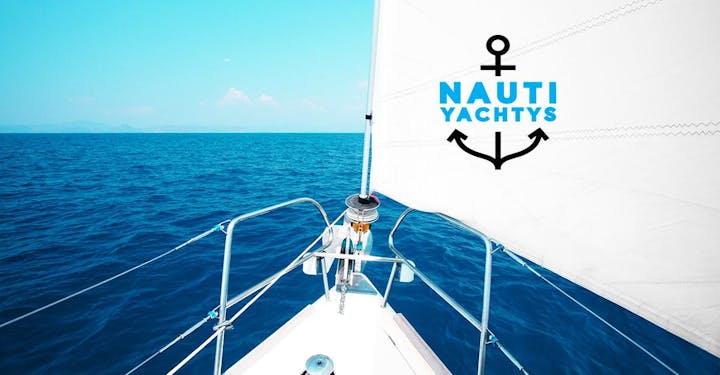 The Vibenomics Holiday Party 2019 featuring The Nauti Yachtys with Josh Kaufman was a beautiful evening full of holiday fun at The Vogue Theatre on Friday, December 20, 2019. Photo cred Melodie Yvonne
The Vibenomics Holiday Party 2019 featuring The Nauti Yachtys with Josh Kaufman was a beautiful evening full of holiday fun at The Vogue Theatre on Friday, December 20, 2019. Photo cred Melodie Yvonne
The Vibenomics Holiday Party 2019 featuring The Nauti Yachtys with Josh Kaufman was a beautiful evening full of holiday fun at The Vogue Theatre on Friday, December 20, 2019. Photo cred Melodie Yvonne
The Vibenomics Holiday Party 2019 featuring The Nauti Yachtys with Josh Kaufman was a beautiful evening full of holiday fun at The Vogue Theatre on Friday, December 20, 2019. Photo cred Melodie Yvonne
The Vibenomics Holiday Party 2019 featuring The Nauti Yachtys with Josh Kaufman was a beautiful evening full of holiday fun at The Vogue Theatre on Friday, December 20, 2019. Photo cred Melodie Yvonne
The Vibenomics Holiday Party 2019 featuring The Nauti Yachtys with Josh Kaufman was a beautiful evening full of holiday fun at The Vogue Theatre on Friday, December 20, 2019. Photo cred Melodie Yvonne
The Vibenomics Holiday Party 2019 featuring The Nauti Yachtys with Josh Kaufman was a beautiful evening full of holiday fun at The Vogue Theatre on Friday, December 20, 2019. Photo cred Melodie Yvonne
The Vibenomics Holiday Party 2019 featuring The Nauti Yachtys with Josh Kaufman was a beautiful evening full of holiday fun at The Vogue Theatre on Friday, December 20, 2019. Photo cred Melodie Yvonne
+14 More
The Vibenomics Holiday Party 2019 featuring The Nauti Yachtys with Josh Kaufman was a beautiful evening full of holiday fun at The Vogue Theatre on Friday, December 20, 2019. Photo cred Melodie Yvonne
The Vibenomics Holiday Party 2019 featuring The Nauti Yachtys with Josh Kaufman was a beautiful evening full of holiday fun at The Vogue Theatre on Friday, December 20, 2019. Photo cred Melodie Yvonne
The Vibenomics Holiday Party 2019 featuring The Nauti Yachtys with Josh Kaufman was a beautiful evening full of holiday fun at The Vogue Theatre on Friday, December 20, 2019. Photo cred Melodie Yvonne
The Vibenomics Holiday Party 2019 featuring The Nauti Yachtys with Josh Kaufman was a beautiful evening full of holiday fun at The Vogue Theatre on Friday, December 20, 2019. Photo cred Melodie Yvonne
The Vibenomics Holiday Party 2019 featuring The Nauti Yachtys with Josh Kaufman was a beautiful evening full of holiday fun at The Vogue Theatre on Friday, December 20, 2019. Photo cred Melodie Yvonne
The Vibenomics Holiday Party 2019 featuring The Nauti Yachtys with Josh Kaufman was a beautiful evening full of holiday fun at The Vogue Theatre on Friday, December 20, 2019. Photo cred Melodie Yvonne
The Vibenomics Holiday Party 2019 featuring The Nauti Yachtys with Josh Kaufman was a beautiful evening full of holiday fun at The Vogue Theatre on Friday, December 20, 2019. Photo cred Melodie Yvonne
The Vibenomics Holiday Party 2019 featuring The Nauti Yachtys with Josh Kaufman was a beautiful evening full of holiday fun at The Vogue Theatre on Friday, December 20, 2019. Photo cred Melodie Yvonne
The Vibenomics Holiday Party 2019 featuring The Nauti Yachtys with Josh Kaufman was a beautiful evening full of holiday fun at The Vogue Theatre on Friday, December 20, 2019. Photo cred Melodie Yvonne
The Vibenomics Holiday Party 2019 featuring The Nauti Yachtys with Josh Kaufman was a beautiful evening full of holiday fun at The Vogue Theatre on Friday, December 20, 2019. Photo cred Melodie Yvonne
The Vibenomics Holiday Party 2019 featuring The Nauti Yachtys with Josh Kaufman was a beautiful evening full of holiday fun at The Vogue Theatre on Friday, December 20, 2019. Photo cred Melodie Yvonne
The Vibenomics Holiday Party 2019 featuring The Nauti Yachtys with Josh Kaufman was a beautiful evening full of holiday fun at The Vogue Theatre on Friday, December 20, 2019. Photo cred Melodie Yvonne
The Vibenomics Holiday Party 2019 featuring The Nauti Yachtys with Josh Kaufman was a beautiful evening full of holiday fun at The Vogue Theatre on Friday, December 20, 2019. Photo cred Melodie Yvonne
The Vibenomics Holiday Party 2019 featuring The Nauti Yachtys with Josh Kaufman was a beautiful evening full of holiday fun at The Vogue Theatre on Friday, December 20, 2019. Photo cred Melodie Yvonne
Other Shows You Might Like
Similar Artists