Yacht Rock Radio Presents
The Nauti Yachtys
Featuring Josh Kaufman - Winner of The Voice
Fri Dec 20, 2019
8:00 PM / Show: 9:00 PM
21+
$15 to 20
The Nauti Yachtys w/ Josh Kaufman at The Vogue
Nauti or Nice Holiday Party!
The Yacht Rock Super Group w/ special guest Josh Kaufman (winner of The Voice)
Playing all your favorite Yacht Jams!
Friday, December 20th
Doors 8pm / Show 9pm / 21+
$15 Advance / $20 Day Of Show
This event is – General Admission w/ Limited Seating

This event will also be a toy drive for Toys For Tots.
Donate a toy at the door and receive a free captains hat!
(While supplies last)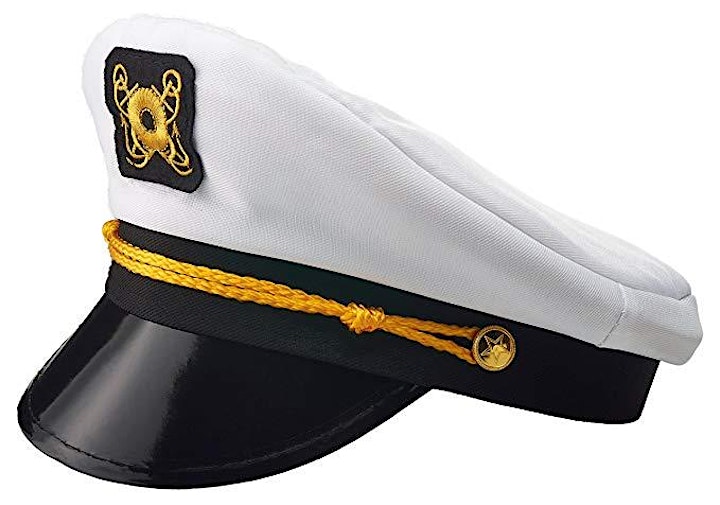 The Vibenomics Holiday Party 2019 featuring The Nauti Yachtys with Josh Kaufman was a beautiful evening full of holiday fun at The Vogue Theatre on Friday, December 20, 2019. Photo cred Melodie Yvonne
The Vibenomics Holiday Party 2019 featuring The Nauti Yachtys with Josh Kaufman was a beautiful evening full of holiday fun at The Vogue Theatre on Friday, December 20, 2019. Photo cred Melodie Yvonne
The Vibenomics Holiday Party 2019 featuring The Nauti Yachtys with Josh Kaufman was a beautiful evening full of holiday fun at The Vogue Theatre on Friday, December 20, 2019. Photo cred Melodie Yvonne
The Vibenomics Holiday Party 2019 featuring The Nauti Yachtys with Josh Kaufman was a beautiful evening full of holiday fun at The Vogue Theatre on Friday, December 20, 2019. Photo cred Melodie Yvonne
The Vibenomics Holiday Party 2019 featuring The Nauti Yachtys with Josh Kaufman was a beautiful evening full of holiday fun at The Vogue Theatre on Friday, December 20, 2019. Photo cred Melodie Yvonne
The Vibenomics Holiday Party 2019 featuring The Nauti Yachtys with Josh Kaufman was a beautiful evening full of holiday fun at The Vogue Theatre on Friday, December 20, 2019. Photo cred Melodie Yvonne
The Vibenomics Holiday Party 2019 featuring The Nauti Yachtys with Josh Kaufman was a beautiful evening full of holiday fun at The Vogue Theatre on Friday, December 20, 2019. Photo cred Melodie Yvonne
The Vibenomics Holiday Party 2019 featuring The Nauti Yachtys with Josh Kaufman was a beautiful evening full of holiday fun at The Vogue Theatre on Friday, December 20, 2019. Photo cred Melodie Yvonne
+14 More
The Vibenomics Holiday Party 2019 featuring The Nauti Yachtys with Josh Kaufman was a beautiful evening full of holiday fun at The Vogue Theatre on Friday, December 20, 2019. Photo cred Melodie Yvonne
The Vibenomics Holiday Party 2019 featuring The Nauti Yachtys with Josh Kaufman was a beautiful evening full of holiday fun at The Vogue Theatre on Friday, December 20, 2019. Photo cred Melodie Yvonne
The Vibenomics Holiday Party 2019 featuring The Nauti Yachtys with Josh Kaufman was a beautiful evening full of holiday fun at The Vogue Theatre on Friday, December 20, 2019. Photo cred Melodie Yvonne
The Vibenomics Holiday Party 2019 featuring The Nauti Yachtys with Josh Kaufman was a beautiful evening full of holiday fun at The Vogue Theatre on Friday, December 20, 2019. Photo cred Melodie Yvonne
The Vibenomics Holiday Party 2019 featuring The Nauti Yachtys with Josh Kaufman was a beautiful evening full of holiday fun at The Vogue Theatre on Friday, December 20, 2019. Photo cred Melodie Yvonne
The Vibenomics Holiday Party 2019 featuring The Nauti Yachtys with Josh Kaufman was a beautiful evening full of holiday fun at The Vogue Theatre on Friday, December 20, 2019. Photo cred Melodie Yvonne
The Vibenomics Holiday Party 2019 featuring The Nauti Yachtys with Josh Kaufman was a beautiful evening full of holiday fun at The Vogue Theatre on Friday, December 20, 2019. Photo cred Melodie Yvonne
The Vibenomics Holiday Party 2019 featuring The Nauti Yachtys with Josh Kaufman was a beautiful evening full of holiday fun at The Vogue Theatre on Friday, December 20, 2019. Photo cred Melodie Yvonne
The Vibenomics Holiday Party 2019 featuring The Nauti Yachtys with Josh Kaufman was a beautiful evening full of holiday fun at The Vogue Theatre on Friday, December 20, 2019. Photo cred Melodie Yvonne
The Vibenomics Holiday Party 2019 featuring The Nauti Yachtys with Josh Kaufman was a beautiful evening full of holiday fun at The Vogue Theatre on Friday, December 20, 2019. Photo cred Melodie Yvonne
The Vibenomics Holiday Party 2019 featuring The Nauti Yachtys with Josh Kaufman was a beautiful evening full of holiday fun at The Vogue Theatre on Friday, December 20, 2019. Photo cred Melodie Yvonne
The Vibenomics Holiday Party 2019 featuring The Nauti Yachtys with Josh Kaufman was a beautiful evening full of holiday fun at The Vogue Theatre on Friday, December 20, 2019. Photo cred Melodie Yvonne
The Vibenomics Holiday Party 2019 featuring The Nauti Yachtys with Josh Kaufman was a beautiful evening full of holiday fun at The Vogue Theatre on Friday, December 20, 2019. Photo cred Melodie Yvonne
The Vibenomics Holiday Party 2019 featuring The Nauti Yachtys with Josh Kaufman was a beautiful evening full of holiday fun at The Vogue Theatre on Friday, December 20, 2019. Photo cred Melodie Yvonne
Other Shows You Might Like
Similar Artists