Forty5 Presents
The Glorious Sons
The Unfinished Business Tour w/ guests Brother Elsey & Brother O' Brother
Sun Dec 12, 2021
7:00 PM / Show: 8:00 PM
21+
$25 to $115
The Glorious Sons with special guests Brother Elsey and Brother O Brother LIVE at the Vogue on December 12, 2021
HEALTH CHECK REQUIRED
At the artist's request, all attendees of this event are required to have received a negative COVID-19 test within 72-hours prior to entering the venue OR be fully vaccinated against COVID-19. In attending the event, you certify and attest that you and all individuals in your party attending the event will abide by the following regulations:
All fans will provide printed or digital proof of a negative diagnostic COVID-19 test within 72-hours prior to entering the venue, OR be fully vaccinated against COVID-19 (at least two weeks after final dose) and provide printed or digital documentation providing proof of immunization. 
Masks are required whenever not actively drinking.
Entry requirements and venue protocols are subject to change.
For more information, please visit http://thevogue.com/healthcheck/
—-
THE GLORIOUS SONS
The Glorious Sons were right in the thick of a wild and triumphant arena tour when they realized it was time to record their next album. "There was an energy surrounding the band at that point that I'd never experienced before," says frontman Brett Emmons. "We felt this mania, almost like we were invincible or something. I didn't know if it was healthy, but I did know that we needed to capitalize on it and carry that momentum straight back into the studio with us."
The resulting record, 'A War On Everything,' is The Glorious Sons' most exhilarating release yet, a taut, timeless blast of rock and roll that marries confident swagger with penetrating insight and reckless abandon. The album is both reflective and raucous, meditating on materialism and meaning in the modern age as it grapples with love and loneliness, purpose and perseverance, anxiety and alienation.
The arrangements are suitably eclectic and wide-ranging to match, hinting at the classics while forging a distinctly 21st century sound that veers from explosive, radio-ready bombast one moment to tender, fingerpicked intimacy the next, always with just a hint of danger and darkness lurking right beneath the surface. Broad as its sonic palette is, 'A War On Everything' still manages to retain a deliberate sense of cohesion throughout, a feat accomplished in no small part thanks to The Glorious Sons' unwavering commitment to grit, guts, and honesty in everything they do.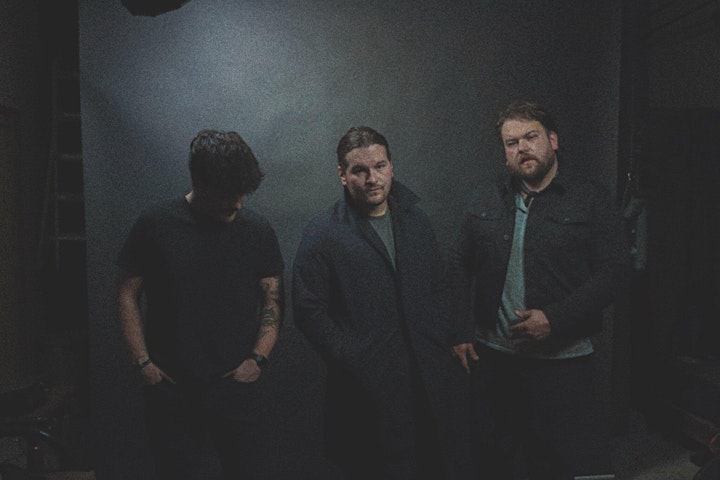 BROTHER ELSEY
Bonded by the ties of blood and bone, Brother Elsey unearths its heartfelt sound from the depths of the human spirit.
With brutal honesty, the trio delves into the nuances of the human experience by way of dusty southern rock and endearing Americana, exploring the tension that tears us apart while gripping tightly to the ropes that tie us together.
With humble roots in Detroit, Brother Elsey has just as well found its home on the endless American interstate, packing their weathered songs in equally as weathered suitcases and sharing them with anyone willing to listen.
Their songs take hold slowly, like a sunrise reaching over the tips of autumn-bound trees or smoke twisting from a smoldering fire into the night sky. Brother Elsey has a way of encapsulating everyday moments within melodies like snapshots from an old polaroid.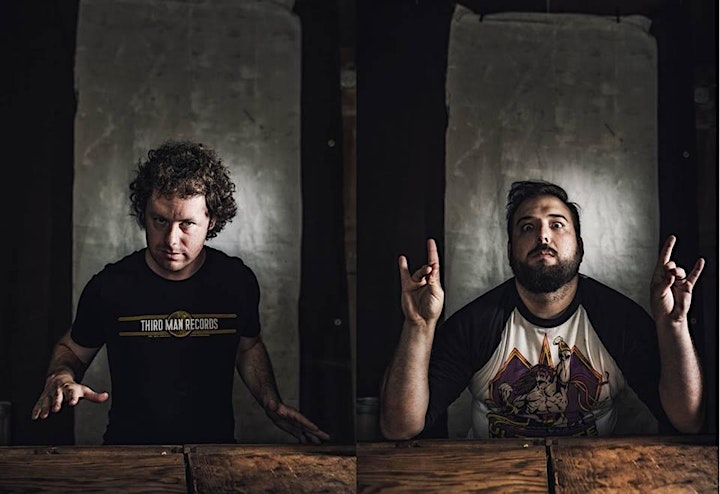 BROTHER O' BROTHER
Defying notions of what a 2 piece act should be, Brother O' Brother's live performance has been dubbed the best live performance in all of Indianapolis by multiple press outlets as well as the best rock band in all of Indianapolis by NUVO. Mix socio-political realties with tone beef and you've got it. B.O.B. has toured to the tune of over 400 shows received critical acclaim, & sold more vinyl than one can imagine across 6 different independent labels. Brother O' Brother currently is working on their newest LP via the highly custom Romanus Records.
THE GLORIOUS SONS
W/ BROTHER ELSEY & BROTHER O' BROTHER
SUNDAY, DEC. 12, 2021
21+
THE VOGUE THEATER
INDIANAPOLIS, IN
TICKETS AT THEVOGUE.COM
PLEASE NOTE:
THIS SHOW IS GENERAL ADMISSION AND SEATING IS NOT PROVIDED. YOU MUST BE 21+ TO ENTER THE VENUE WITH A VALID FORM OF IDENTIFICATION. ALL TICKETS ARE NON-TRANSFERABLE AND NON-REFUNDABLE. TWO FORMS OF IDENTIFICATION MAY BE REQUIRED FOR ENTRY.
The Glorious Sons treated The Vogue Theatre to an extraordinary show during The Unfinished Business Tour courtesy of Forty5 Presents on Sunday, December 12, 2021. Photo cred Melodie Yvonne
The Glorious Sons treated The Vogue Theatre to an extraordinary show during The Unfinished Business Tour courtesy of Forty5 Presents on Sunday, December 12, 2021. Photo cred Melodie Yvonne
The Glorious Sons treated The Vogue Theatre to an extraordinary show during The Unfinished Business Tour courtesy of Forty5 Presents on Sunday, December 12, 2021. Photo cred Melodie Yvonne
The Glorious Sons treated The Vogue Theatre to an extraordinary show during The Unfinished Business Tour courtesy of Forty5 Presents on Sunday, December 12, 2021. Photo cred Melodie Yvonne
The Glorious Sons treated The Vogue Theatre to an extraordinary show during The Unfinished Business Tour courtesy of Forty5 Presents on Sunday, December 12, 2021. Photo cred Melodie Yvonne
The Glorious Sons treated The Vogue Theatre to an extraordinary show during The Unfinished Business Tour courtesy of Forty5 Presents on Sunday, December 12, 2021. Photo cred Melodie Yvonne
The Glorious Sons treated The Vogue Theatre to an extraordinary show during The Unfinished Business Tour courtesy of Forty5 Presents on Sunday, December 12, 2021. Photo cred Melodie Yvonne
The Glorious Sons treated The Vogue Theatre to an extraordinary show during The Unfinished Business Tour courtesy of Forty5 Presents on Sunday, December 12, 2021. Photo cred Melodie Yvonne
+130 More
The Glorious Sons treated The Vogue Theatre to an extraordinary show during The Unfinished Business Tour courtesy of Forty5 Presents on Sunday, December 12, 2021. Photo cred Melodie Yvonne
The Glorious Sons treated The Vogue Theatre to an extraordinary show during The Unfinished Business Tour courtesy of Forty5 Presents on Sunday, December 12, 2021. Photo cred Melodie Yvonne
The Glorious Sons treated The Vogue Theatre to an extraordinary show during The Unfinished Business Tour courtesy of Forty5 Presents on Sunday, December 12, 2021. Photo cred Melodie Yvonne
The Glorious Sons treated The Vogue Theatre to an extraordinary show during The Unfinished Business Tour courtesy of Forty5 Presents on Sunday, December 12, 2021. Photo cred Melodie Yvonne
The Glorious Sons treated The Vogue Theatre to an extraordinary show during The Unfinished Business Tour courtesy of Forty5 Presents on Sunday, December 12, 2021. Photo cred Melodie Yvonne
The Glorious Sons treated The Vogue Theatre to an extraordinary show during The Unfinished Business Tour courtesy of Forty5 Presents on Sunday, December 12, 2021. Photo cred Melodie Yvonne
The Glorious Sons treated The Vogue Theatre to an extraordinary show during The Unfinished Business Tour courtesy of Forty5 Presents on Sunday, December 12, 2021. Photo cred Melodie Yvonne
The Glorious Sons treated The Vogue Theatre to an extraordinary show during The Unfinished Business Tour courtesy of Forty5 Presents on Sunday, December 12, 2021. Photo cred Melodie Yvonne
The Glorious Sons treated The Vogue Theatre to an extraordinary show during The Unfinished Business Tour courtesy of Forty5 Presents on Sunday, December 12, 2021. Photo cred Melodie Yvonne
The Glorious Sons treated The Vogue Theatre to an extraordinary show during The Unfinished Business Tour courtesy of Forty5 Presents on Sunday, December 12, 2021. Photo cred Melodie Yvonne
The Glorious Sons treated The Vogue Theatre to an extraordinary show during The Unfinished Business Tour courtesy of Forty5 Presents on Sunday, December 12, 2021. Photo cred Melodie Yvonne
The Glorious Sons treated The Vogue Theatre to an extraordinary show during The Unfinished Business Tour courtesy of Forty5 Presents on Sunday, December 12, 2021. Photo cred Melodie Yvonne
The Glorious Sons treated The Vogue Theatre to an extraordinary show during The Unfinished Business Tour courtesy of Forty5 Presents on Sunday, December 12, 2021. Photo cred Melodie Yvonne
The Glorious Sons treated The Vogue Theatre to an extraordinary show during The Unfinished Business Tour courtesy of Forty5 Presents on Sunday, December 12, 2021. Photo cred Melodie Yvonne
The Glorious Sons treated The Vogue Theatre to an extraordinary show during The Unfinished Business Tour courtesy of Forty5 Presents on Sunday, December 12, 2021. Photo cred Melodie Yvonne
The Glorious Sons treated The Vogue Theatre to an extraordinary show during The Unfinished Business Tour courtesy of Forty5 Presents on Sunday, December 12, 2021. Photo cred Melodie Yvonne
The Glorious Sons treated The Vogue Theatre to an extraordinary show during The Unfinished Business Tour courtesy of Forty5 Presents on Sunday, December 12, 2021. Photo cred Melodie Yvonne
The Glorious Sons treated The Vogue Theatre to an extraordinary show during The Unfinished Business Tour courtesy of Forty5 Presents on Sunday, December 12, 2021. Photo cred Melodie Yvonne
The Glorious Sons treated The Vogue Theatre to an extraordinary show during The Unfinished Business Tour courtesy of Forty5 Presents on Sunday, December 12, 2021. Photo cred Melodie Yvonne
The Glorious Sons treated The Vogue Theatre to an extraordinary show during The Unfinished Business Tour courtesy of Forty5 Presents on Sunday, December 12, 2021. Photo cred Melodie Yvonne
The Glorious Sons treated The Vogue Theatre to an extraordinary show during The Unfinished Business Tour courtesy of Forty5 Presents on Sunday, December 12, 2021. Photo cred Melodie Yvonne
The Glorious Sons treated The Vogue Theatre to an extraordinary show during The Unfinished Business Tour courtesy of Forty5 Presents on Sunday, December 12, 2021. Photo cred Melodie Yvonne
The Glorious Sons treated The Vogue Theatre to an extraordinary show during The Unfinished Business Tour courtesy of Forty5 Presents on Sunday, December 12, 2021. Photo cred Melodie Yvonne
The Glorious Sons treated The Vogue Theatre to an extraordinary show during The Unfinished Business Tour courtesy of Forty5 Presents on Sunday, December 12, 2021. Photo cred Melodie Yvonne
The Glorious Sons treated The Vogue Theatre to an extraordinary show during The Unfinished Business Tour courtesy of Forty5 Presents on Sunday, December 12, 2021. Photo cred Melodie Yvonne
The Glorious Sons treated The Vogue Theatre to an extraordinary show during The Unfinished Business Tour courtesy of Forty5 Presents on Sunday, December 12, 2021. Photo cred Melodie Yvonne
The Glorious Sons treated The Vogue Theatre to an extraordinary show during The Unfinished Business Tour courtesy of Forty5 Presents on Sunday, December 12, 2021. Photo cred Melodie Yvonne
The Glorious Sons treated The Vogue Theatre to an extraordinary show during The Unfinished Business Tour courtesy of Forty5 Presents on Sunday, December 12, 2021. Photo cred Melodie Yvonne
The Glorious Sons treated The Vogue Theatre to an extraordinary show during The Unfinished Business Tour courtesy of Forty5 Presents on Sunday, December 12, 2021. Photo cred Melodie Yvonne
The Glorious Sons treated The Vogue Theatre to an extraordinary show during The Unfinished Business Tour courtesy of Forty5 Presents on Sunday, December 12, 2021. Photo cred Melodie Yvonne
The Glorious Sons treated The Vogue Theatre to an extraordinary show during The Unfinished Business Tour courtesy of Forty5 Presents on Sunday, December 12, 2021. Photo cred Melodie Yvonne
The Glorious Sons treated The Vogue Theatre to an extraordinary show during The Unfinished Business Tour courtesy of Forty5 Presents on Sunday, December 12, 2021. Photo cred Melodie Yvonne
The Glorious Sons treated The Vogue Theatre to an extraordinary show during The Unfinished Business Tour courtesy of Forty5 Presents on Sunday, December 12, 2021. Photo cred Melodie Yvonne
The Glorious Sons treated The Vogue Theatre to an extraordinary show during The Unfinished Business Tour courtesy of Forty5 Presents on Sunday, December 12, 2021. Photo cred Melodie Yvonne
The Glorious Sons treated The Vogue Theatre to an extraordinary show during The Unfinished Business Tour courtesy of Forty5 Presents on Sunday, December 12, 2021. Photo cred Melodie Yvonne
The Glorious Sons treated The Vogue Theatre to an extraordinary show during The Unfinished Business Tour courtesy of Forty5 Presents on Sunday, December 12, 2021. Photo cred Melodie Yvonne
The Glorious Sons treated The Vogue Theatre to an extraordinary show during The Unfinished Business Tour courtesy of Forty5 Presents on Sunday, December 12, 2021. Photo cred Melodie Yvonne
The Glorious Sons treated The Vogue Theatre to an extraordinary show during The Unfinished Business Tour courtesy of Forty5 Presents on Sunday, December 12, 2021. Photo cred Melodie Yvonne
The Glorious Sons treated The Vogue Theatre to an extraordinary show during The Unfinished Business Tour courtesy of Forty5 Presents on Sunday, December 12, 2021. Photo cred Melodie Yvonne
The Glorious Sons treated The Vogue Theatre to an extraordinary show during The Unfinished Business Tour courtesy of Forty5 Presents on Sunday, December 12, 2021. Photo cred Melodie Yvonne
The Glorious Sons treated The Vogue Theatre to an extraordinary show during The Unfinished Business Tour courtesy of Forty5 Presents on Sunday, December 12, 2021. Photo cred Melodie Yvonne
The Glorious Sons treated The Vogue Theatre to an extraordinary show during The Unfinished Business Tour courtesy of Forty5 Presents on Sunday, December 12, 2021. Photo cred Melodie Yvonne
The Glorious Sons treated The Vogue Theatre to an extraordinary show during The Unfinished Business Tour courtesy of Forty5 Presents on Sunday, December 12, 2021. Photo cred Melodie Yvonne
The Glorious Sons treated The Vogue Theatre to an extraordinary show during The Unfinished Business Tour courtesy of Forty5 Presents on Sunday, December 12, 2021. Photo cred Melodie Yvonne
The Glorious Sons treated The Vogue Theatre to an extraordinary show during The Unfinished Business Tour courtesy of Forty5 Presents on Sunday, December 12, 2021. Photo cred Melodie Yvonne
The Glorious Sons treated The Vogue Theatre to an extraordinary show during The Unfinished Business Tour courtesy of Forty5 Presents on Sunday, December 12, 2021. Photo cred Melodie Yvonne
The Glorious Sons treated The Vogue Theatre to an extraordinary show during The Unfinished Business Tour courtesy of Forty5 Presents on Sunday, December 12, 2021. Photo cred Melodie Yvonne
The Glorious Sons treated The Vogue Theatre to an extraordinary show during The Unfinished Business Tour courtesy of Forty5 Presents on Sunday, December 12, 2021. Photo cred Melodie Yvonne
The Glorious Sons treated The Vogue Theatre to an extraordinary show during The Unfinished Business Tour courtesy of Forty5 Presents on Sunday, December 12, 2021. Photo cred Melodie Yvonne
The Glorious Sons treated The Vogue Theatre to an extraordinary show during The Unfinished Business Tour courtesy of Forty5 Presents on Sunday, December 12, 2021. Photo cred Melodie Yvonne
The Glorious Sons treated The Vogue Theatre to an extraordinary show during The Unfinished Business Tour courtesy of Forty5 Presents on Sunday, December 12, 2021. Photo cred Melodie Yvonne
The Glorious Sons treated The Vogue Theatre to an extraordinary show during The Unfinished Business Tour courtesy of Forty5 Presents on Sunday, December 12, 2021. Photo cred Melodie Yvonne
The Glorious Sons treated The Vogue Theatre to an extraordinary show during The Unfinished Business Tour courtesy of Forty5 Presents on Sunday, December 12, 2021. Photo cred Melodie Yvonne
The Glorious Sons treated The Vogue Theatre to an extraordinary show during The Unfinished Business Tour courtesy of Forty5 Presents on Sunday, December 12, 2021. Photo cred Melodie Yvonne
The Glorious Sons treated The Vogue Theatre to an extraordinary show during The Unfinished Business Tour courtesy of Forty5 Presents on Sunday, December 12, 2021. Photo cred Melodie Yvonne
The Glorious Sons treated The Vogue Theatre to an extraordinary show during The Unfinished Business Tour courtesy of Forty5 Presents on Sunday, December 12, 2021. Photo cred Melodie Yvonne
The Glorious Sons treated The Vogue Theatre to an extraordinary show during The Unfinished Business Tour courtesy of Forty5 Presents on Sunday, December 12, 2021. Photo cred Melodie Yvonne
The Glorious Sons treated The Vogue Theatre to an extraordinary show during The Unfinished Business Tour courtesy of Forty5 Presents on Sunday, December 12, 2021. Photo cred Melodie Yvonne
The Glorious Sons treated The Vogue Theatre to an extraordinary show during The Unfinished Business Tour courtesy of Forty5 Presents on Sunday, December 12, 2021. Photo cred Melodie Yvonne
The Glorious Sons treated The Vogue Theatre to an extraordinary show during The Unfinished Business Tour courtesy of Forty5 Presents on Sunday, December 12, 2021. Photo cred Melodie Yvonne
The Glorious Sons treated The Vogue Theatre to an extraordinary show during The Unfinished Business Tour courtesy of Forty5 Presents on Sunday, December 12, 2021. Photo cred Melodie Yvonne
The Glorious Sons treated The Vogue Theatre to an extraordinary show during The Unfinished Business Tour courtesy of Forty5 Presents on Sunday, December 12, 2021. Photo cred Melodie Yvonne
The Glorious Sons treated The Vogue Theatre to an extraordinary show during The Unfinished Business Tour courtesy of Forty5 Presents on Sunday, December 12, 2021. Photo cred Melodie Yvonne
The Glorious Sons treated The Vogue Theatre to an extraordinary show during The Unfinished Business Tour courtesy of Forty5 Presents on Sunday, December 12, 2021. Photo cred Melodie Yvonne
The Glorious Sons treated The Vogue Theatre to an extraordinary show during The Unfinished Business Tour courtesy of Forty5 Presents on Sunday, December 12, 2021. Photo cred Melodie Yvonne
The Glorious Sons treated The Vogue Theatre to an extraordinary show during The Unfinished Business Tour courtesy of Forty5 Presents on Sunday, December 12, 2021. Photo cred Melodie Yvonne
The Glorious Sons treated The Vogue Theatre to an extraordinary show during The Unfinished Business Tour courtesy of Forty5 Presents on Sunday, December 12, 2021. Photo cred Melodie Yvonne
The Glorious Sons treated The Vogue Theatre to an extraordinary show during The Unfinished Business Tour courtesy of Forty5 Presents on Sunday, December 12, 2021. Photo cred Melodie Yvonne
The Glorious Sons treated The Vogue Theatre to an extraordinary show during The Unfinished Business Tour courtesy of Forty5 Presents on Sunday, December 12, 2021. Photo cred Melodie Yvonne
The Glorious Sons treated The Vogue Theatre to an extraordinary show during The Unfinished Business Tour courtesy of Forty5 Presents on Sunday, December 12, 2021. Photo cred Melodie Yvonne
The Glorious Sons treated The Vogue Theatre to an extraordinary show during The Unfinished Business Tour courtesy of Forty5 Presents on Sunday, December 12, 2021. Photo cred Melodie Yvonne
The Glorious Sons treated The Vogue Theatre to an extraordinary show during The Unfinished Business Tour courtesy of Forty5 Presents on Sunday, December 12, 2021. Photo cred Melodie Yvonne
The Glorious Sons treated The Vogue Theatre to an extraordinary show during The Unfinished Business Tour courtesy of Forty5 Presents on Sunday, December 12, 2021. Photo cred Melodie Yvonne
The Glorious Sons treated The Vogue Theatre to an extraordinary show during The Unfinished Business Tour courtesy of Forty5 Presents on Sunday, December 12, 2021. Photo cred Melodie Yvonne
The Glorious Sons treated The Vogue Theatre to an extraordinary show during The Unfinished Business Tour courtesy of Forty5 Presents on Sunday, December 12, 2021. Photo cred Melodie Yvonne
The Glorious Sons treated The Vogue Theatre to an extraordinary show during The Unfinished Business Tour courtesy of Forty5 Presents on Sunday, December 12, 2021. Photo cred Melodie Yvonne
The Glorious Sons treated The Vogue Theatre to an extraordinary show during The Unfinished Business Tour courtesy of Forty5 Presents on Sunday, December 12, 2021. Photo cred Melodie Yvonne
The Glorious Sons treated The Vogue Theatre to an extraordinary show during The Unfinished Business Tour courtesy of Forty5 Presents on Sunday, December 12, 2021. Photo cred Melodie Yvonne
The Glorious Sons treated The Vogue Theatre to an extraordinary show during The Unfinished Business Tour courtesy of Forty5 Presents on Sunday, December 12, 2021. Photo cred Melodie Yvonne
The Glorious Sons treated The Vogue Theatre to an extraordinary show during The Unfinished Business Tour courtesy of Forty5 Presents on Sunday, December 12, 2021. Photo cred Melodie Yvonne
The Glorious Sons treated The Vogue Theatre to an extraordinary show during The Unfinished Business Tour courtesy of Forty5 Presents on Sunday, December 12, 2021. Photo cred Melodie Yvonne
The Glorious Sons treated The Vogue Theatre to an extraordinary show during The Unfinished Business Tour courtesy of Forty5 Presents on Sunday, December 12, 2021. Photo cred Melodie Yvonne
The Glorious Sons treated The Vogue Theatre to an extraordinary show during The Unfinished Business Tour courtesy of Forty5 Presents on Sunday, December 12, 2021. Photo cred Melodie Yvonne
The Glorious Sons treated The Vogue Theatre to an extraordinary show during The Unfinished Business Tour courtesy of Forty5 Presents on Sunday, December 12, 2021. Photo cred Melodie Yvonne
The Glorious Sons treated The Vogue Theatre to an extraordinary show during The Unfinished Business Tour courtesy of Forty5 Presents on Sunday, December 12, 2021. Photo cred Melodie Yvonne
The Glorious Sons treated The Vogue Theatre to an extraordinary show during The Unfinished Business Tour courtesy of Forty5 Presents on Sunday, December 12, 2021. Photo cred Melodie Yvonne
The Glorious Sons treated The Vogue Theatre to an extraordinary show during The Unfinished Business Tour courtesy of Forty5 Presents on Sunday, December 12, 2021. Photo cred Melodie Yvonne
The Glorious Sons treated The Vogue Theatre to an extraordinary show during The Unfinished Business Tour courtesy of Forty5 Presents on Sunday, December 12, 2021. Photo cred Melodie Yvonne
The Glorious Sons treated The Vogue Theatre to an extraordinary show during The Unfinished Business Tour courtesy of Forty5 Presents on Sunday, December 12, 2021. Photo cred Melodie Yvonne
The Glorious Sons treated The Vogue Theatre to an extraordinary show during The Unfinished Business Tour courtesy of Forty5 Presents on Sunday, December 12, 2021. Photo cred Melodie Yvonne
The Glorious Sons treated The Vogue Theatre to an extraordinary show during The Unfinished Business Tour courtesy of Forty5 Presents on Sunday, December 12, 2021. Photo cred Melodie Yvonne
The Glorious Sons treated The Vogue Theatre to an extraordinary show during The Unfinished Business Tour courtesy of Forty5 Presents on Sunday, December 12, 2021. Photo cred Melodie Yvonne
The Glorious Sons treated The Vogue Theatre to an extraordinary show during The Unfinished Business Tour courtesy of Forty5 Presents on Sunday, December 12, 2021. Photo cred Melodie Yvonne
The Glorious Sons treated The Vogue Theatre to an extraordinary show during The Unfinished Business Tour courtesy of Forty5 Presents on Sunday, December 12, 2021. Photo cred Melodie Yvonne
The Glorious Sons treated The Vogue Theatre to an extraordinary show during The Unfinished Business Tour courtesy of Forty5 Presents on Sunday, December 12, 2021. Photo cred Melodie Yvonne
The Glorious Sons treated The Vogue Theatre to an extraordinary show during The Unfinished Business Tour courtesy of Forty5 Presents on Sunday, December 12, 2021. Photo cred Melodie Yvonne
The Glorious Sons treated The Vogue Theatre to an extraordinary show during The Unfinished Business Tour courtesy of Forty5 Presents on Sunday, December 12, 2021. Photo cred Melodie Yvonne
The Glorious Sons treated The Vogue Theatre to an extraordinary show during The Unfinished Business Tour courtesy of Forty5 Presents on Sunday, December 12, 2021. Photo cred Melodie Yvonne
The Glorious Sons treated The Vogue Theatre to an extraordinary show during The Unfinished Business Tour courtesy of Forty5 Presents on Sunday, December 12, 2021. Photo cred Melodie Yvonne
The Glorious Sons treated The Vogue Theatre to an extraordinary show during The Unfinished Business Tour courtesy of Forty5 Presents on Sunday, December 12, 2021. Photo cred Melodie Yvonne
The Glorious Sons treated The Vogue Theatre to an extraordinary show during The Unfinished Business Tour courtesy of Forty5 Presents on Sunday, December 12, 2021. Photo cred Melodie Yvonne
The Glorious Sons treated The Vogue Theatre to an extraordinary show during The Unfinished Business Tour courtesy of Forty5 Presents on Sunday, December 12, 2021. Photo cred Melodie Yvonne
The Glorious Sons treated The Vogue Theatre to an extraordinary show during The Unfinished Business Tour courtesy of Forty5 Presents on Sunday, December 12, 2021. Photo cred Melodie Yvonne
The Glorious Sons treated The Vogue Theatre to an extraordinary show during The Unfinished Business Tour courtesy of Forty5 Presents on Sunday, December 12, 2021. Photo cred Melodie Yvonne
The Glorious Sons treated The Vogue Theatre to an extraordinary show during The Unfinished Business Tour courtesy of Forty5 Presents on Sunday, December 12, 2021. Photo cred Melodie Yvonne
The Glorious Sons treated The Vogue Theatre to an extraordinary show during The Unfinished Business Tour courtesy of Forty5 Presents on Sunday, December 12, 2021. Photo cred Melodie Yvonne
The Glorious Sons treated The Vogue Theatre to an extraordinary show during The Unfinished Business Tour courtesy of Forty5 Presents on Sunday, December 12, 2021. Photo cred Melodie Yvonne
The Glorious Sons treated The Vogue Theatre to an extraordinary show during The Unfinished Business Tour courtesy of Forty5 Presents on Sunday, December 12, 2021. Photo cred Melodie Yvonne
The Glorious Sons treated The Vogue Theatre to an extraordinary show during The Unfinished Business Tour courtesy of Forty5 Presents on Sunday, December 12, 2021. Photo cred Melodie Yvonne
The Glorious Sons treated The Vogue Theatre to an extraordinary show during The Unfinished Business Tour courtesy of Forty5 Presents on Sunday, December 12, 2021. Photo cred Melodie Yvonne
The Glorious Sons treated The Vogue Theatre to an extraordinary show during The Unfinished Business Tour courtesy of Forty5 Presents on Sunday, December 12, 2021. Photo cred Melodie Yvonne
The Glorious Sons treated The Vogue Theatre to an extraordinary show during The Unfinished Business Tour courtesy of Forty5 Presents on Sunday, December 12, 2021. Photo cred Melodie Yvonne
The Glorious Sons treated The Vogue Theatre to an extraordinary show during The Unfinished Business Tour courtesy of Forty5 Presents on Sunday, December 12, 2021. Photo cred Melodie Yvonne
The Glorious Sons treated The Vogue Theatre to an extraordinary show during The Unfinished Business Tour courtesy of Forty5 Presents on Sunday, December 12, 2021. Photo cred Melodie Yvonne
The Glorious Sons treated The Vogue Theatre to an extraordinary show during The Unfinished Business Tour courtesy of Forty5 Presents on Sunday, December 12, 2021. Photo cred Melodie Yvonne
The Glorious Sons treated The Vogue Theatre to an extraordinary show during The Unfinished Business Tour courtesy of Forty5 Presents on Sunday, December 12, 2021. Photo cred Melodie Yvonne
The Glorious Sons treated The Vogue Theatre to an extraordinary show during The Unfinished Business Tour courtesy of Forty5 Presents on Sunday, December 12, 2021. Photo cred Melodie Yvonne
The Glorious Sons treated The Vogue Theatre to an extraordinary show during The Unfinished Business Tour courtesy of Forty5 Presents on Sunday, December 12, 2021. Photo cred Melodie Yvonne
The Glorious Sons treated The Vogue Theatre to an extraordinary show during The Unfinished Business Tour courtesy of Forty5 Presents on Sunday, December 12, 2021. Photo cred Melodie Yvonne
The Glorious Sons treated The Vogue Theatre to an extraordinary show during The Unfinished Business Tour courtesy of Forty5 Presents on Sunday, December 12, 2021. Photo cred Melodie Yvonne
The Glorious Sons treated The Vogue Theatre to an extraordinary show during The Unfinished Business Tour courtesy of Forty5 Presents on Sunday, December 12, 2021. Photo cred Melodie Yvonne
The Glorious Sons treated The Vogue Theatre to an extraordinary show during The Unfinished Business Tour courtesy of Forty5 Presents on Sunday, December 12, 2021. Photo cred Melodie Yvonne
The Glorious Sons treated The Vogue Theatre to an extraordinary show during The Unfinished Business Tour courtesy of Forty5 Presents on Sunday, December 12, 2021. Photo cred Melodie Yvonne
The Glorious Sons treated The Vogue Theatre to an extraordinary show during The Unfinished Business Tour courtesy of Forty5 Presents on Sunday, December 12, 2021. Photo cred Melodie Yvonne
The Glorious Sons treated The Vogue Theatre to an extraordinary show during The Unfinished Business Tour courtesy of Forty5 Presents on Sunday, December 12, 2021. Photo cred Melodie Yvonne
The Glorious Sons treated The Vogue Theatre to an extraordinary show during The Unfinished Business Tour courtesy of Forty5 Presents on Sunday, December 12, 2021. Photo cred Melodie Yvonne
The Glorious Sons treated The Vogue Theatre to an extraordinary show during The Unfinished Business Tour courtesy of Forty5 Presents on Sunday, December 12, 2021. Photo cred Melodie Yvonne
The Glorious Sons treated The Vogue Theatre to an extraordinary show during The Unfinished Business Tour courtesy of Forty5 Presents on Sunday, December 12, 2021. Photo cred Melodie Yvonne
The Glorious Sons treated The Vogue Theatre to an extraordinary show during The Unfinished Business Tour courtesy of Forty5 Presents on Sunday, December 12, 2021. Photo cred Melodie Yvonne
The Glorious Sons treated The Vogue Theatre to an extraordinary show during The Unfinished Business Tour courtesy of Forty5 Presents on Sunday, December 12, 2021. Photo cred Melodie Yvonne
Other Shows You Might Like
Similar Artists