Forty5 Presents
Ruston Kelly – Shape & Destroy Tour
with Margaret Glaspy
Sat Oct 30, 2021 + Google Cal
7:00 PM / Show: 8:00 PM
21+
$20 to $89
Buy Tickets
Live at the Vogue — Singer Songwriter Ruston Kelly with Margaret Glaspy
HEALTH CHECK REQUIRED
At the artist's request, all attendees of this event are required to have received a negative COVID-19 test within 72-hours prior to entering the venue, OR be fully vaccinated against COVID-19. In attending the event, you certify and attest that you and all individuals in your party attending the event will abide by the following regulations:
All fans will provide printed proof of a negative COVID-19 test within 72-hours prior to entering the venue, OR be fully vaccinated against COVID-19 (at least two weeks after final dose) and provide printed documentation providing proof of immunization.
Entry requirements and venue protocols are subject to change.
For more information, please visit http://thevogue.com/healthcheck/
—-
With his sophomore album Shape & Destroy, Nashville-based artist Ruston Kelly now documents his experience in maintaining sobriety, and finally facing the demons that led him to drug abuse in the first place. But while Kelly recounts that journey with an unvarnished honesty, his grace and conviction as an artist ultimately turn Shape & Destroy into a work of unlikely transcendence.
With its unsparing reflection on what Kelly refers to as "the cycle of frustration and temptation after getting clean," Shape & Destroy took form during a period of painful transformation. "It wasn't surprising to me that getting sober was a challenge, but there were moments when it was challenging in a way I'd never experienced before," Kelly says. "There's so much repair your brain has to do—spiritually, emotionally, physically—and at one point I really felt like I was losing my mind."
As a means of self-preservation and catharsis, Kelly eventually turned to the ritual of free writing, a practice that led him to the album's title. "This phrase just came to me one day: 'Shape the life you want by destroying what obstructs the soul,'" he recalls. "I realized that was the ticket to healing myself and healing my mind: figuring out what kind of person I want to become, and then getting rid of everything that keeps me from being that person."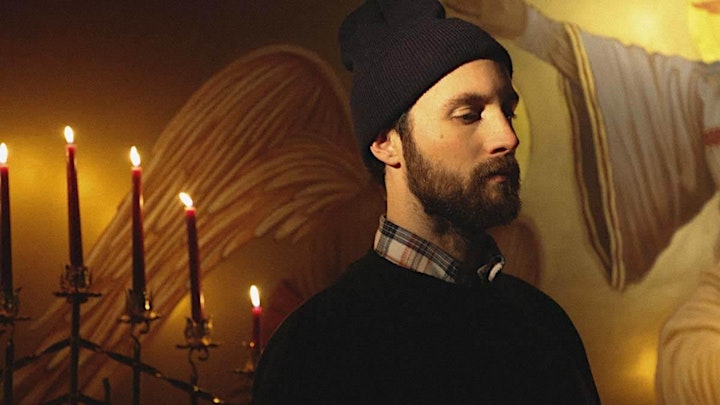 In light of that epiphany, Kelly felt a profound lucidness that soon catalyzed his creative process. "From reading about other artists who've gone through recovery, I was sort of expecting a dry spell after getting sober, but that didn't happen," he says. "Instead I felt this very heightened awareness that lent itself to so much more artistic output, and the songs just started pouring out."
That momentum continued as Kelly headed into the studio, co-producing Shape & Destroy with his longtime producer Jarrad K (Kate Nash, Weezer, Elohim). Working at Dreamland Recording Studios in Upstate New York (a space converted from a 19th century church), Kelly enlisted musicians like Dr. Dog drummer Eric Slick, bassist Eli Beaird (who also performed on Dying Star), and a number of his own family members: his father Tim "TK" Kelly played steel guitar, while his sister Abby Kelly contributed background vocals. And in shaping the album's nuanced yet potent sound, the band deliberately channeled the raw vitality Kelly continually brings to his live show.
"This was the first time I ever recorded completely sober, and I wanted to take the intensity of whatever it took to get me here and leave that splattered all over the wall," says Kelly. "Rather than telling the band how or what to play, I translated that intention to them to get us all on the same page, and the songs came together exactly the way I needed them to."
Though Kelly booked nine days at Dreamland, the sessions were so kinetic that the band tore through almost the entire album in the first 48 hours. That unchecked urgency is particularly evident on tracks like "Brave"—a plea for redemption made even more poignant by its stark recording, several times spotlighting a tearful crack in Kelly's voice. "My father was supposed to play on 'Brave' with me, but I decided to do a take by myself to get my bearings," says Kelly. "It was just me and my dad in a room late at night, him watching me sing this song about trying to live up to the principles he raised me with. I'll never forgot how powerful that felt."
Describing Shape & Destroy as a "mental-health record," Kelly reveals all the false starts and setbacks in getting sober with a specificity that's unflinching but never heavy-handed. As the album unfolds, his lyrics drift from forthright to poetic to sometimes even storybook-like (an element manifested in its recurring images of wishing wells and stars, flowers and wild storms). On the piano-laced and luminous "Mid-Morning Lament," for instance, Kelly proves his gift for gracefully entwining wit and confession (sample lyric: "I wanna spike my coffee, but I know where that leads/And it ain't the safest feeling when the angel on your shoulder falls asleep"). Another elegantly layered track, "Alive" twists classic love-song sentiment into a moment of tender revelation, its dreamy mood magnified by TK's sighing steel tones and Kelly's delicate storytelling ("On the horizon/The sun is setting pink/You're cooking something in the house/Singing John Prine/What a beautiful thing/To be alive"). "To me 'Alive' is a testament to how powerful love can be, especially love from someone who embodies a very strong and empowering feminine spirit," says Kelly. "It's like they're able to lend that spirit to you, so you can pick yourself back up and declare who you really want to be."
Like most of Shape & Destroy, "Alive" was captured in one of the very first takes that Kelly and his band laid down. To make the most of their time at Dreamland, the musicians ended up recording two songs that weren't initially intended for the album, including "Jubilee"—a warm and rumbling track with a magical backstory. "For a long time I've been a huge fan of the Carter Family, especially Mother Maybelle, and a while back John Carter Cash invited me to stay at his grandmother's if I wanted a writing retreat," says Kelly, referring to the son of Johnny Cash and June Carter Cash. "I wrote 'Jubilee' at Mother Maybelle's dining room table and didn't think it would ever make it on the record, but in the studio it turned into this train-song thing that felt really good. It's just so strange to me that this Johnny Cash spirit came out without me even meaning it to."
For the closing track to Shape & Destroy, Kelly chose "Hallelujah Anyway": a minute-and-half-long piece centered on choir-like harmonies from Kelly and his collaborators (including recording engineer Gena Johnson), its lyrics nearly prayer-like in invocation ("And bury me in flowers/When I go I wanna bloom/And come back as the color of a lovely afternoon"). "For me that's probably the most important song I've ever written," says Kelly. "It's about having thankfulness for whatever it is that gives us this ability to be positive even in the thick of the blackest moments, and I can't think of any greater weapon to turn against your lesser self. If I wrote that song and nothing else in my life, I'd be very pleased with what I've done as an artist."
In bringing Shape & Destroy to life, Kelly again tapped into many of his longtime inspirations—Jackson Browne, Dashboard Confessional, the brutal and visceral energy of Kurt Cobain's live performance—but also looked to such unexpected sources as transcendentalist philosopher Ralph Waldo Emerson. "A huge turning point in my spiritual life was reading his essay 'The Poet,' which talks about how artists love wine and narcotics, but the true artist doesn't ingest anything but water from a wooden bowl," he says. "As soon as I read that I thought, 'Damn, you've got my number there.'" And through the process of creating Shape & Destroy with total clarity, Kelly emerged with a greater understanding of how to fulfill his purpose as an artist.
"The more I'm doing this thing of touring and gathering a fanbase of people who seem to appreciate these songs and make them their own, the more it fuels the fire to keep doing it—and to do it with even more honesty, now that I'm clear-headed and clear-eyed," says Kelly. "Making this record definitely taught me that I don't want to be selfish: I want to channel something larger than myself, and give myself to the process as fully as possible, because these songs also become the story of whoever hears them. Whatever someone might get out of listening to this record and hearing me express myself in this way, it's completely theirs."
LIVE NATION PRESENTS
RUSTON KELLY
SHAPE & DESTROY TOUR
The Vogue Theater
Saturday, October 30, 2021
Please Note: All support acts are subject to change without notice
About Margaret Glaspy
On Margaret Glaspy's long-awaited second album, Devotion, this highly acclaimed young artist reaffirms her status as one of the most sharp-eyed singer-songwriters of her generation while managing to audaciously reinvent her sound. She fearlessly defies expectations — and the results are exhilarating.
Coming home after nearly three years on the road in support of her 2016 debut album Emotions and Math and the 2018 follow-up EP Born Yesterday, Glaspy was eager to challenge herself as an artist and start to make a new album with a clean aesthetic slate. Her bold experimentation has paid off, with tunes that are her most melodically confident, rhythmically compelling, and often incredibly romantic. The arrangements are unexpectedly lush at times, especially on the torchy "Heartbreak," and often boast an impressive groove, on such tracks as "You've Got My Number" and the title song, "Devotion." Glaspy announces her radical approach at the very start of Devotion, where digitally altered voices serve as the prelude to "Killing What Keeps Us Alive," and she fills the album with surprising sonic touches, right up to the haunting electronics-and-voice soundscape of album closer "Consequence."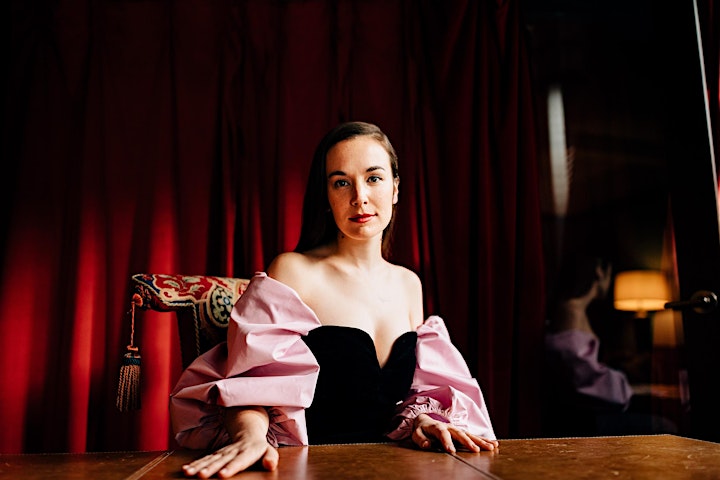 For Glaspy, Devotion is more about evolution than total transformation. The distinctive personality that marked Emotions and Math is still very much in evidence here. On her debut, Glaspy could be bracingly direct as she chronicled the trials of being alone or the tribulations of being together. She brought swagger, as well as sensitivity, to her lyrics and her performances. On Devotion, she still does, but her perspective has changed: "This record is very different from the last. It's not about being righteous or all-knowing, it's about letting love in even when you don't know what will happen when you do. It's about devoting your heart to someone or something, against all odds."
Glaspy toured throughout the USA, Canada, Europe, China and Australia behind Emotions & Math, including dates with Wilco and The Lumineers among others – she also appeared on NPR's Tiny Desk, CBS Saturday Morning and CONAN. Finding herself in her Brooklyn apartment after all of her travels, Glaspy admits, "It was such a shift for me that I didn't know what to do with myself when I closed that chapter. I was feeling pretty shy. I like to be alone and I had constantly been around people for two or three years straight. I took a long breath, reorienting myself, trying to find my in to get inspired and to get excited about making records again."
Glaspy enlisted L.A.-based producer and multi-instrumentalist Tyler Chester, who has collaborated with Blake Mills and Jackson Browne among many others, to produce Devotion – recorded at Atomic Sound in Red Hook, Brooklyn, where they made the bulk of the album. As Glaspy notes, "Tyler and I proved to be a very good match in the studio. I love being very hands-on with my records and he was a force of nature without restricting my sense of what the record should be. His instincts and ability are truly inspiring." They brought in Glaspy's touring drummer Tim Kuhl to complete the picture with his brilliantly artful and austere sense of the kit paired with Chester's programming. Brooklyn-based engineer, Mark Goodell captured these performances masterfully and James Krausse (Los Angeles) mixed Devotion in a way that Margaret says, "she has always envisioned her music sounding like."
"It has been amazing to be able to stretch out," she says, "to not define myself just by the music I make, but to follow my nose toward all the things that make me happy." A good example: Glaspy enlisted herself in distance education through Harvard University to fulfill her dream of getting an education outside of music: "Embracing being a student has made me feel like a child again and I think that has helped to propel my music forward so much more. My brain feels happy."
Devotion, then, is like a series of hard-earned life lessons. Glaspy's evolution over the last few years has been both musical and personal, which makes the album that much more compelling: "I'm learning that life is painful but you take the bad with the good; that love is hard but if you love someone, you make yourself available; that life is short and it's okay to be sincere. I'm starting to be able to write about these things and it's a feat for myself as an artist and growth for me as a person."
What We Are Doing To Keep Attendees Safe
Limited Capacity: Per Marion County public health orders, the capacity for this event will be limited.
Face Coverings: All patrons and employees will be required to wear a face covering when entering the venue. Face coverings must remain on when high traffic areas such as restrooms, hallways and service areas. Masks are not required while consuming a beverage or interacting inside of your social circle. Please bring your own mask. Disposable masks are available for purchase at the box office but quantities are limited. Face coverings will not be required while taking class (while at your mat). All participants taking class will remain 6 feet apart for the duration of the class.
Signage: Pay attention to signage as you enter on the exterior of the venue, as well as various points throughout the venue. Remember, by purchasing a ticket and entering the venue you are doing so at your own risk.
Cleaning: The Vogue continues to maintain its enhanced cleaning procedures which include a thorough cleaning before and after every show. The Vogue has implemented a new Viruscide Spray system that is delivered via commercial anaomizer spraying system. The Vogue treats all high-traffic areas with Nu-Foamicide, which is recommended by the CDC to kill Covid-19, before and after shows. Security staff will be responsible for disinfecting high traffic areas including service areas, door handles and restroom facilities throughout the show.
In an effort to reduce and sanitize high-traffic touchpoints, restroom doors will stay open at all times
Line Cue & Entrance Procedures: We will provide a defined entrance lane for you to enter the venue. Please follow the markings on the ground that will help you maintain social distancing as you enter.
New Point-of-Sale System: We've installed a new point-of-sale system that will not only speed up transaction time, it will provide more visibility into your checkout process. Consumer-facing screens allow guests to complete the checkout process more efficiently directly with their credit card or Apple Pay which creates less handling of cash and cards across the service area.
What We Are Doing To Keep Our Staff Safe
All employees will wearing a face covering that covers the nose and mouth
All employees will submit to a pre-shift temperature check. Employees who feel ill or showing any symptoms of illness will not be allowed to work.
Employees will take frequent breaks for personal sanitization and hand washing
Other Shows You Might Like
Similar Artists