Cranberry Vampire Tour
Riff Raff
Fri Jun 19, 2020 + Google Cal
9:00 PM / Show: 10:00 PM
21+
$15 to $25
Buy Tickets
Riff Raff at The Vogue – Indianapolis
RIFF RAFF
Bio: RiFF RAFF aka Jody Highroller aka DALE DAN TONY an All American rapper who's family heritage is of Swedish, German, Russian & Israeli origins was Born in Texas, known for his freestyle skills and creative word play. His natural wordsmith & poetic / visual creative depiction was so vastly different that in 2013 Super Producer Diplo, arguably the most popular producer icon of our time, signed RiFF RAFF to his record label "Mad Decent." After he signed a deal with "Mad Decent" to release his first studio album titled 'Neon Icon' which was released in 2014. Neon Icon had the worldwide hit single 'Tip Toein' In My Jawdinz' which went Gold selling & streaming over 500k copies along with Dolce & Gabbana then followed with DJ Mustard Produced track 'How To Be The Man." The album also featured artists such as Mac Miller, Childish Gambino, Mike Posner and many others. The album enjoyed enormous success.
In June 2015, he geared up for the release of his second studio album, 'Peach Panther.' Which featured the hit song 'Carlos Slim,' and songs featuring G-Eazy, Gucci Mane, Danny Brown. RiFF RAFF has continued to tour the world to sold out venues running and leaping on stage making music a sport, he took a few years off of music to gather his ideas. In Aptil of 2019 RiFF RAFF released his Official Sophomore album "PiNK PYTHōN" while teaming back up with Derek Allen his long time friend and producer who produced Neon Icon with mad decent & Diplo to restore that same High Quality Level Of Music.  On the heels of "Pink Python" RiFF just released "Cranberry Vampire" which has production most notably from DJ Paul from three6 Mafia and DIPLO. He has truly become one of the biggest and most underrated musician / icon athletes of our time.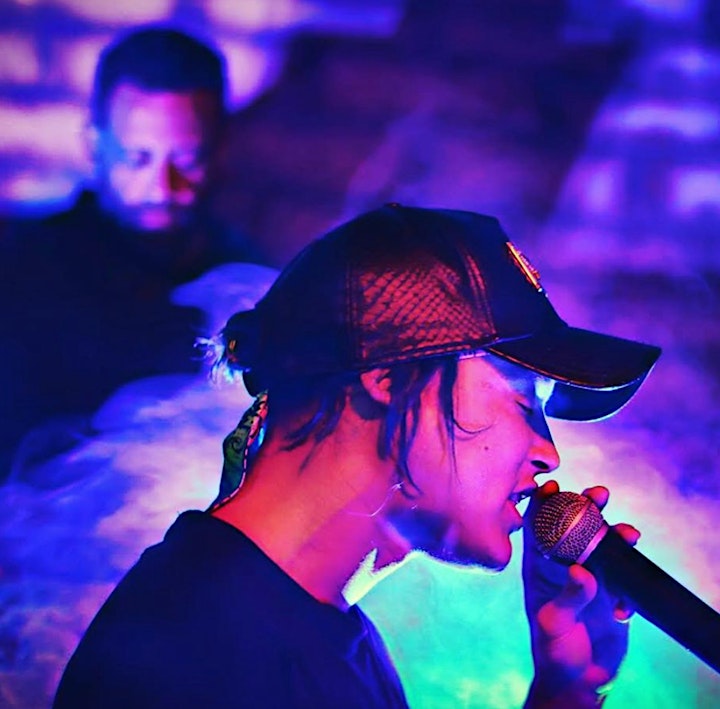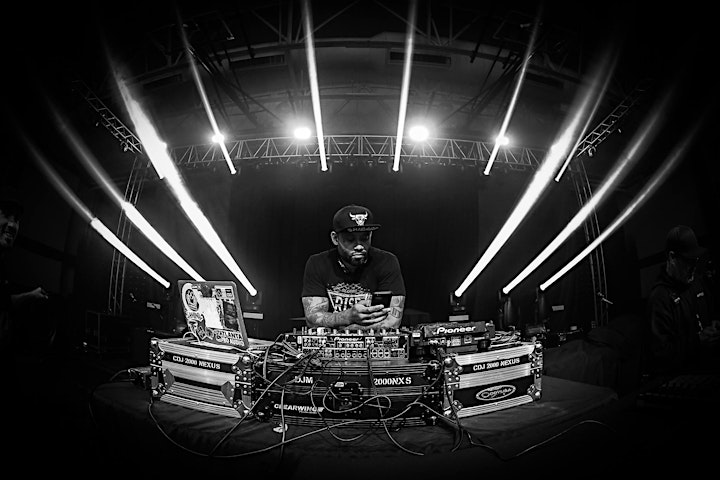 BIO: Coming from Atlanta, the hottest city in popular music, Radio/Mixtape/Club DJ and now Super-Producer Montay Humphrey, better known as DJ Montay, has exploded with 'back to back' Top 10 hits in 2008 alone. Over the past few years, DJ Montay has emerged as not only a popular in-demand DJ, spinning weekly on WHTA Hot 107.9FM and in local clubs, but also as a super producer, producing the number one smash hit "Low" by Flo Rida featuring T-Pain. "Low" stood at the number one spot for 10 weeks on the Billboard singles chart, and was one of the biggest songs of 2008, with 450,000 digital downloads in one week and earning two Grammy nominations. It also helped Montay secure a Producer of the Year nomination at the Ozone Awards as well as several BMI music awards.
"Low" has topped every chart including: iTunes, Billboards' Top Digital download, Billboard Pop singles, Billboard Top R&B/ Rap singles, Billboard Top Rap singles, and countless others. This single features an instantly recognizable bangin' beat, a signature T-Pain hook and a hot, lyrical flow from Flo Rida. Montay describes how the song broke nationwide saying, "It started with DJ Khaled in Miami and I was playing it here in the ATL, and it took off from there," he remembers.
Not new to the game, DJ Montay has been busy fine-tuning his craft. As a member of the Southern Style DJ's, he does video mixes, is a show DJ for Big Oomp Records artists and is spinning hits in Germany, Japan and Italy- all while working in the studio six days a week.
By 2006 Montay assembled an impressive list of production credits, but it was the smash hit single "Walk it Out," produced for fellow Oomp Camp member Unk, that solidified him as a household name. The smash hit "Walk it Out" started on the radio in Atlanta in early 2006 and then eventually took off, peaking at number one on the Billboard R&B singles. It instantly became a club classic that had people running to dance floors all across America. The DJ Montay- produced remix, which featured Andre 3000, Unk, Jim Jones and Big Boi, became a smash in its own right as a digital download favorite.
Shortly after the breakthrough success, DJ Montay delivered another club smash "2 Step," the follow- up single from Unk's debut album "Beat'n Down Yo Block" distributed by Koch Entertainment. Its booming bass drops and unique melody reached the Billboard Top Five. And as with any other DJ Montay-produced hit, the remix featured appearances from big names like T-Pain, Jim Jones and E-40. Incredibly, "Walk it Out" and "2 Step" have generated over 2 million ringtone purchases combined.
Not one to rest, Montay produced "Who the F*#k is that" by Konvict Music/ Jive Records late artist Dolla featuring Akon & T-Pain. He also produced "I'd Rather" for the Academy Award-winning group Three 6 Mafia and "Creepin" by Chamillionaire featuring Ludacris. His credits also include Ice Cube's "It is What it Is" off of his "I Am the West" album, "Twisted" by Gorilla Zoe featuring Lil Jon and the irresponsibly catchy "Everybody Drunk" off of Ludacris' "Battle of the Sexes" album.
In addition he produced the hit record "Foolish" for Atlanta-bred rapper Shawty Lo and songs for the Ying Yang Twins, DJ Kay Slay and Sheek Louch from the Lox. His newer production credits include rapper T.I.'s "Can You Learn" off his "Trouble Man" album featuring R. Kelly, Lil Jon's "Pop that P**$y", Ca$h Out's "Mexico", Ca$h Out and Migos "Trap House and Ne-Yo's hit single "Money Can't Buy" from "Non-Fiction" album.
DJ Montay has firmly established himself as one of the top producers in the country and his musical resume continues to grow. "I'm trying to be versatile- not just ATL projects," Montay explains. "You never know what to expect…R&B, Pop, Rap, the list goes on…" For more information visit the website www.djmontay.com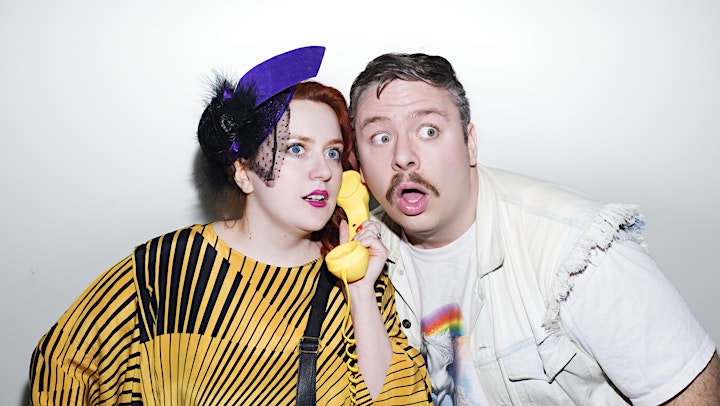 BIO: Over a decade ago Andy D and his wife Victoria first spied each other across an NYC dance floor. Bonding over their love of pop, early 90s hip-hop, and Latin freestyle music–as well as all things weird, wild and wonderful–they decided to consummate the meeting by making music of their own in the form of their premier album, Choose Your Perversion. Five years later, riding on the success of their song "Angels on the Dancefloor" from their sophomore album Songs in the Key of Magic, they decided to make it official and take their two-person electro party on tour full-time. Since then they have danced their way through most of the United States and much of Europe, playing over 500 shows and serving as primary support for bands such as Electric Six, Yip Deceiver and Har Mar Superstar. Coming on the heals of their most recent album, Ready, Set, Bleed, they released a web series called The Electric Wilderness Variety Show sponsored by Noiseporn.com, a division of Symphonic Distribution.
No matter what country they play in, the energy and humor these two bring to the show has garnered them an ever-growing, dedicated following with an enthusiastic fan-base that can't be beat. Andy D must be seen to be truly understood. Welcome to your new addiction!
FRIDAY, JUNE 19TH
DOORS 9PM / SHOW 10PM / +21
$20 ADVANCE / $25 DAY OF SHOW / $60 4 PACK
SUPPORT: TOPANGA JACK, DJ MONTAY & ANDY D
VIP TABLES/PREMIUM UPGRADES: http://bit.ly/RiffRaffPremium
Other Shows You Might Like
Similar Artists