Forty5 Presents
Monster Energy Outbreak Tour Presents: Laine Hardy
with special guests Chris Bandi, Wyatt McCubbin, and Kylie Frey
Thu Oct 28, 2021
6:00 PM / Show: 7:00 PM
21+
$22 to $72
Monster Energy Outbreak Tour Presents: Laine Hardy with special guests Chris Bandi, Wyatt McCubbin, and Kylie Frey at the Vogue Theatre
LAINE HARDY
Laine Hardy was destined for a life in music. It was always in the ether growing up in the musically sacred state of Louisiana. The official soundtrack for family road trips along the state's Highway 63 was a steady stream of Elvis Presley, classic rock and blues. Live, regional swamp pop, a combination of country and New Orleans-style R&B, was inescapable at several local restaurants the family frequented.
Childhood in his hometown of Livingston, La. was getting lost in the woods around his family's property either racing extended family barefooted or riding ATVs. The bottoms of his feet would always have calluses from traversing the native limestone. Hunting, fishing or frogging along the bayous near Lake Maurepas was a way of life and shaped his deep appreciation of nature and solitude.
As a member of a generation of musicians who grew up teaching themselves how to play music through YouTube, Hardy spent his spare time in his formative years researching his idol, Presley, and the way he captivated a crowd. Guitar lessons at Jody's Music, the local music shop, helped him master his instrument. By the time he turned eight years old, his mother, Cindy Hardy, had bought him his first guitar from Wal-Mart. By the age of 14, he was playing in The Band Hardy, the family group that featured his older brother Kyle Hardy on lead vocals.
Prior to winning the 17th season of American Idol in 2019, Laine cut his teeth winning over an audience performing with The Band Hardy, who would perform for whoever would hire them. "We played birthday parties, bars, restaurants, fairs and festivals,"Hardy recalls."We played from9 p.m.to 1 a.m. and sometimes longer if they wanted us to keep playing. But when we first started, my brother sang most of the set, and I would play guitar in the background and do solos."
Laine's activities outside his first loves of music and nature revolved around playing on local baseball and football teams. But by the time he entered high school, he chose to pursue music exclusively for its power to help him express his interpretations of life as an observant, self-identifying introvert. He was shy growing up and definitely the only one among his friends with tastes for Chuck Berry, Jimi Hendrix, Lightning Hopkins, Stevie Ray Vaughan and Muddy Waters.
"When I first picked up an instrument, I was just doing it for fun because I thought it was the coolest thing ever as a kid," Hardy says. "It was either going to be baseball, football or music. When I got into junior high, I started thinking, 'I'm going to have to pick one and be happy with it.'"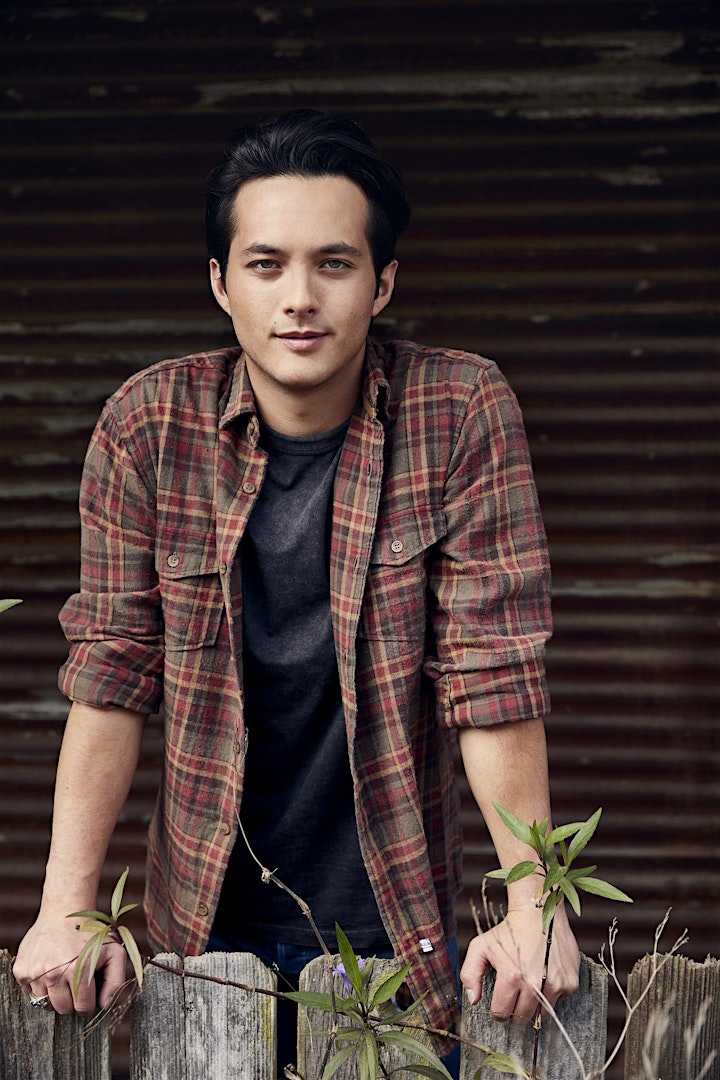 To find his voice, Hardy's brother Kyle encouraged him to ride his four-wheeler far into the woods where no one would hear him practice singing. It was in the wild among the birds, deer and the wind where Hardy developed his identity as an artist with the personal goal to be the first of his kind. The first song he had the courage to sing in front of someone was Sam Cooke's "Bring It On Home to Me" for his mother.
Since winning Idol last year, Hardy headlined his first national tour in fall 2019 and has been balancing his time between Louisiana and Nashville working with Music Row's premier music-makers for his highly-anticipated, major label release. Hardy has partnered with award-winning producer Michael Knox (Jason Aldean's 9, Rearview Town, the CMA award-winning My Kinda Party and others) to produce his forthcoming music. The first songs –"Ground I Grew Up On" and "Let There Be Country" –arrive April 10.
Hit-makers Brett Beavers, Brandon Kinney and Josh Thompson co-wrote the radio-ready "Ground I Grew Up On," an irresistible midtempo ballad that has Hardy waxing nostalgic about the simple pleasures of country life.
"That song really spoke to me because it reminds me of when I was a kid, running around barefoot through the yard on a 17-acre plot of land that my dad built this house on," Hardy says. "Growing up it would be me running around with my cousin, who is now my drummer."
"Let There Be Country," written by Jason Afable, Steve Moakler and Tim Nichols, is a riotous, arena-ready anthem that will have Hardy fans everywhere itching for summer, boat weather and dancing with honky-tonk queens.
"That's an awesome, fast-paced song," Hardy says. "I picked it because it brings back memories of being on Lake Maurepas, motorbike riding and being places we probably shouldn't have been. The first line in the song is about "an old truck with a boat hitched up backing down the ramp at a lake."It just brings back memories of my brother taking me fishing. It talks about good ole boys having dogs, and we've always had more than five dogs at my house."
Home remains a perpetual source of inspiration for the stories Hardy intends to tell as his career continues to rise. He hopes his music offers a sense of roots and grounding for those who need it most.
"Louisiana is always going to be in my heart," he says. "It's really important to me to be a great ambassador and just keep making [Louisianans] proud. I like to make people happy, and I know I can't make everybody happy, but as long as I make myself happy and at least one other person happy, I'm good. I'm content. I always want to make sure I don't change. But that's not going to be a problem because I have a great family, a big support system and some good roots."
CHRIS BANDI
In witnessing the runaway success of his debut single, "Man Enough Now," Chris Bandi is a firm believer in music's power to unify others. He has a multifaceted voice that immediately resonates with any soul listening. And his music gives a natural sense of roots for those who need it most because he is among the few artists making music in Nashville today to have lived in three of America's most musically sacred places. "Storytelling has been a big part of my life, and I always want to convey that and write songs that are true to me because music's the biggest part in helping you through anything in life, be it a bad breakup or a good time. Any song about being 16 again, makes you go back to that time in life." "I think love is the most universal theme in my music because everybody has experienced all different sides to it. For the most part, everybody's experienced a bad breakup, and everybody's experienced the honeymoon phase and stuff like that. I try to put a little bit of love into every song. I like to write songs about who I was growing up at home and how I got to where I am today."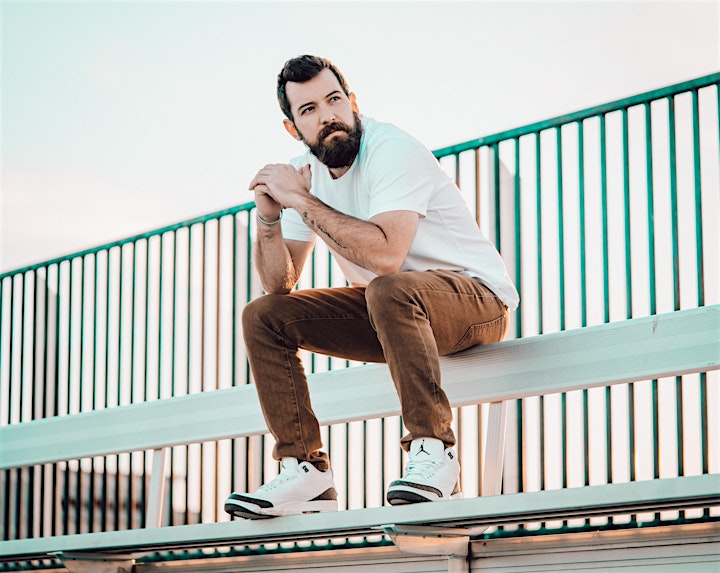 WYATT MCCUBBIN
Wyatt is a singer-songwriter originally from southwestern Ohio where he began writing songs & playing shows at an early age. As a performer, Wyatt has opened for artists such as Merle Haggard, George Jones, Charlie Daniels, Dwight Yoakam, Easton Corbin, The Kentucky Headhunters, Josh Turner and more. Since moving to Nashville he has had his songs recorded by Tracy Lawrence, John Schneider, Josh Ward, Jake Worthington, Jacob Bryant and many others. Wyatt's wide range of influences between country, blues and soul have helped him create his very own brand of country music.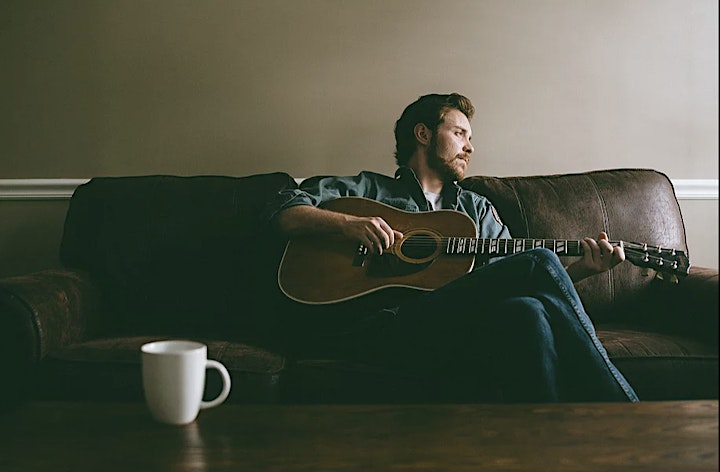 KYLIE FREY
In today's country, it's not uncommon for artists to veer from one "lane" to another, adopting a new sound and style as trends change. But there's a growing movement within the genre suffering no such identity crisis, and there you'll find Kylie Frey.
Born and raised as country as it gets, Frey is a third-generation rodeo girl and Louisiana state goat-tying champion – and a rising star as genuine as her Wranglers. Sincere in her convictions and too real to dismiss, even for ardent country haters, her sound both typifies and transcends the genre. And with her new EP, Rodeo Queen, she's bringing its timeless sense of authenticity back.
"I just wanna own my story so much it makes someone else own theirs," says the Carnival Music singer-songwriter, now working with undeniable streak of hits behind her.
After just four years of dedicated work, Frey has already notched four Number Ones on the Texas Regional Radio Report – "Rodeo Man," "Too Bad" (with Randy Rogers), "One Night In Tulsa" and "Spur of the Moment" – with the latter enshrined as the fastest-rising Number One by a female artist in chart history. Each one displays the true-to-yourself grit and determination that rodeo demands, and to Frey, those qualities can only be earned the hard way.
Rodeo was a family tradition, she says … and so was country.
With Rodeo Queen, she embraces the idea that individuality is more than relatable … it's contagious. Built around Frey's own story – one of a girl coming to terms with who she is and what lies ahead – it features a sound that's equally sure of itself and a vocal just as pure.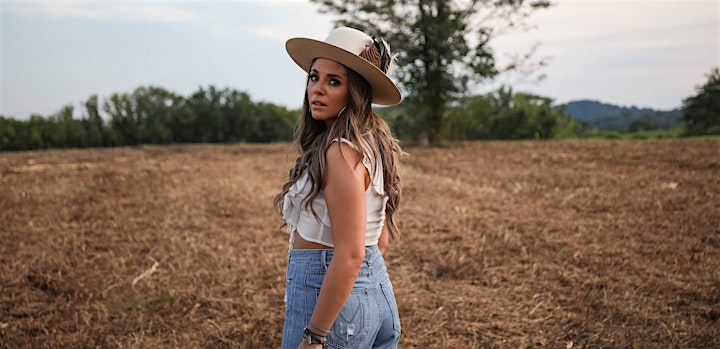 MONSTER ENERGY OUTBREAK TOUR PRESENTS: LAINE HARDY
OCTOBER 28, 2021
THE VOGUE THEATER
INDIANAPOLIS, IN
TICKETS AT THEVOGUE.COM
The Monster Energy Outbreak Tour Presents Laine Hardy with Chris Bandi, Wyatt McCubbin, and Kylie Frey at The Vogue Theatre was an excellent night of down-home music on Thursday, October 28, 2021. Photo cred Melodie Yvonne
The Monster Energy Outbreak Tour Presents Laine Hardy with Chris Bandi, Wyatt McCubbin, and Kylie Frey at The Vogue Theatre was an excellent night of down-home music on Thursday, October 28, 2021. Photo cred Melodie Yvonne
The Monster Energy Outbreak Tour Presents Laine Hardy with Chris Bandi, Wyatt McCubbin, and Kylie Frey at The Vogue Theatre was an excellent night of down-home music on Thursday, October 28, 2021. Photo cred Melodie Yvonne
The Monster Energy Outbreak Tour Presents Laine Hardy with Chris Bandi, Wyatt McCubbin, and Kylie Frey at The Vogue Theatre was an excellent night of down-home music on Thursday, October 28, 2021. Photo cred Melodie Yvonne
The Monster Energy Outbreak Tour Presents Laine Hardy with Chris Bandi, Wyatt McCubbin, and Kylie Frey at The Vogue Theatre was an excellent night of down-home music on Thursday, October 28, 2021. Photo cred Melodie Yvonne
The Monster Energy Outbreak Tour Presents Laine Hardy with Chris Bandi, Wyatt McCubbin, and Kylie Frey at The Vogue Theatre was an excellent night of down-home music on Thursday, October 28, 2021. Photo cred Melodie Yvonne
The Monster Energy Outbreak Tour Presents Laine Hardy with Chris Bandi, Wyatt McCubbin, and Kylie Frey at The Vogue Theatre was an excellent night of down-home music on Thursday, October 28, 2021. Photo cred Melodie Yvonne
The Monster Energy Outbreak Tour Presents Laine Hardy with Chris Bandi, Wyatt McCubbin, and Kylie Frey at The Vogue Theatre was an excellent night of down-home music on Thursday, October 28, 2021. Photo cred Melodie Yvonne
+59 More
The Monster Energy Outbreak Tour Presents Laine Hardy with Chris Bandi, Wyatt McCubbin, and Kylie Frey at The Vogue Theatre was an excellent night of down-home music on Thursday, October 28, 2021. Photo cred Melodie Yvonne
The Monster Energy Outbreak Tour Presents Laine Hardy with Chris Bandi, Wyatt McCubbin, and Kylie Frey at The Vogue Theatre was an excellent night of down-home music on Thursday, October 28, 2021. Photo cred Melodie Yvonne
The Monster Energy Outbreak Tour Presents Laine Hardy with Chris Bandi, Wyatt McCubbin, and Kylie Frey at The Vogue Theatre was an excellent night of down-home music on Thursday, October 28, 2021. Photo cred Melodie Yvonne
The Monster Energy Outbreak Tour Presents Laine Hardy with Chris Bandi, Wyatt McCubbin, and Kylie Frey at The Vogue Theatre was an excellent night of down-home music on Thursday, October 28, 2021. Photo cred Melodie Yvonne
The Monster Energy Outbreak Tour Presents Laine Hardy with Chris Bandi, Wyatt McCubbin, and Kylie Frey at The Vogue Theatre was an excellent night of down-home music on Thursday, October 28, 2021. Photo cred Melodie Yvonne
The Monster Energy Outbreak Tour Presents Laine Hardy with Chris Bandi, Wyatt McCubbin, and Kylie Frey at The Vogue Theatre was an excellent night of down-home music on Thursday, October 28, 2021. Photo cred Melodie Yvonne
The Monster Energy Outbreak Tour Presents Laine Hardy with Chris Bandi, Wyatt McCubbin, and Kylie Frey at The Vogue Theatre was an excellent night of down-home music on Thursday, October 28, 2021. Photo cred Melodie Yvonne
The Monster Energy Outbreak Tour Presents Laine Hardy with Chris Bandi, Wyatt McCubbin, and Kylie Frey at The Vogue Theatre was an excellent night of down-home music on Thursday, October 28, 2021. Photo cred Melodie Yvonne
The Monster Energy Outbreak Tour Presents Laine Hardy with Chris Bandi, Wyatt McCubbin, and Kylie Frey at The Vogue Theatre was an excellent night of down-home music on Thursday, October 28, 2021. Photo cred Melodie Yvonne
The Monster Energy Outbreak Tour Presents Laine Hardy with Chris Bandi, Wyatt McCubbin, and Kylie Frey at The Vogue Theatre was an excellent night of down-home music on Thursday, October 28, 2021. Photo cred Melodie Yvonne
The Monster Energy Outbreak Tour Presents Laine Hardy with Chris Bandi, Wyatt McCubbin, and Kylie Frey at The Vogue Theatre was an excellent night of down-home music on Thursday, October 28, 2021. Photo cred Melodie Yvonne
The Monster Energy Outbreak Tour Presents Laine Hardy with Chris Bandi, Wyatt McCubbin, and Kylie Frey at The Vogue Theatre was an excellent night of down-home music on Thursday, October 28, 2021. Photo cred Melodie Yvonne
The Monster Energy Outbreak Tour Presents Laine Hardy with Chris Bandi, Wyatt McCubbin, and Kylie Frey at The Vogue Theatre was an excellent night of down-home music on Thursday, October 28, 2021. Photo cred Melodie Yvonne
The Monster Energy Outbreak Tour Presents Laine Hardy with Chris Bandi, Wyatt McCubbin, and Kylie Frey at The Vogue Theatre was an excellent night of down-home music on Thursday, October 28, 2021. Photo cred Melodie Yvonne
The Monster Energy Outbreak Tour Presents Laine Hardy with Chris Bandi, Wyatt McCubbin, and Kylie Frey at The Vogue Theatre was an excellent night of down-home music on Thursday, October 28, 2021. Photo cred Melodie Yvonne
The Monster Energy Outbreak Tour Presents Laine Hardy with Chris Bandi, Wyatt McCubbin, and Kylie Frey at The Vogue Theatre was an excellent night of down-home music on Thursday, October 28, 2021. Photo cred Melodie Yvonne
The Monster Energy Outbreak Tour Presents Laine Hardy with Chris Bandi, Wyatt McCubbin, and Kylie Frey at The Vogue Theatre was an excellent night of down-home music on Thursday, October 28, 2021. Photo cred Melodie Yvonne
The Monster Energy Outbreak Tour Presents Laine Hardy with Chris Bandi, Wyatt McCubbin, and Kylie Frey at The Vogue Theatre was an excellent night of down-home music on Thursday, October 28, 2021. Photo cred Melodie Yvonne
The Monster Energy Outbreak Tour Presents Laine Hardy with Chris Bandi, Wyatt McCubbin, and Kylie Frey at The Vogue Theatre was an excellent night of down-home music on Thursday, October 28, 2021. Photo cred Melodie Yvonne
The Monster Energy Outbreak Tour Presents Laine Hardy with Chris Bandi, Wyatt McCubbin, and Kylie Frey at The Vogue Theatre was an excellent night of down-home music on Thursday, October 28, 2021. Photo cred Melodie Yvonne
The Monster Energy Outbreak Tour Presents Laine Hardy with Chris Bandi, Wyatt McCubbin, and Kylie Frey at The Vogue Theatre was an excellent night of down-home music on Thursday, October 28, 2021. Photo cred Melodie Yvonne
The Monster Energy Outbreak Tour Presents Laine Hardy with Chris Bandi, Wyatt McCubbin, and Kylie Frey at The Vogue Theatre was an excellent night of down-home music on Thursday, October 28, 2021. Photo cred Melodie Yvonne
The Monster Energy Outbreak Tour Presents Laine Hardy with Chris Bandi, Wyatt McCubbin, and Kylie Frey at The Vogue Theatre was an excellent night of down-home music on Thursday, October 28, 2021. Photo cred Melodie Yvonne
The Monster Energy Outbreak Tour Presents Laine Hardy with Chris Bandi, Wyatt McCubbin, and Kylie Frey at The Vogue Theatre was an excellent night of down-home music on Thursday, October 28, 2021. Photo cred Melodie Yvonne
The Monster Energy Outbreak Tour Presents Laine Hardy with Chris Bandi, Wyatt McCubbin, and Kylie Frey at The Vogue Theatre was an excellent night of down-home music on Thursday, October 28, 2021. Photo cred Melodie Yvonne
The Monster Energy Outbreak Tour Presents Laine Hardy with Chris Bandi, Wyatt McCubbin, and Kylie Frey at The Vogue Theatre was an excellent night of down-home music on Thursday, October 28, 2021. Photo cred Melodie Yvonne
The Monster Energy Outbreak Tour Presents Laine Hardy with Chris Bandi, Wyatt McCubbin, and Kylie Frey at The Vogue Theatre was an excellent night of down-home music on Thursday, October 28, 2021. Photo cred Melodie Yvonne
The Monster Energy Outbreak Tour Presents Laine Hardy with Chris Bandi, Wyatt McCubbin, and Kylie Frey at The Vogue Theatre was an excellent night of down-home music on Thursday, October 28, 2021. Photo cred Melodie Yvonne
The Monster Energy Outbreak Tour Presents Laine Hardy with Chris Bandi, Wyatt McCubbin, and Kylie Frey at The Vogue Theatre was an excellent night of down-home music on Thursday, October 28, 2021. Photo cred Melodie Yvonne
The Monster Energy Outbreak Tour Presents Laine Hardy with Chris Bandi, Wyatt McCubbin, and Kylie Frey at The Vogue Theatre was an excellent night of down-home music on Thursday, October 28, 2021. Photo cred Melodie Yvonne
The Monster Energy Outbreak Tour Presents Laine Hardy with Chris Bandi, Wyatt McCubbin, and Kylie Frey at The Vogue Theatre was an excellent night of down-home music on Thursday, October 28, 2021. Photo cred Melodie Yvonne
The Monster Energy Outbreak Tour Presents Laine Hardy with Chris Bandi, Wyatt McCubbin, and Kylie Frey at The Vogue Theatre was an excellent night of down-home music on Thursday, October 28, 2021. Photo cred Melodie Yvonne
The Monster Energy Outbreak Tour Presents Laine Hardy with Chris Bandi, Wyatt McCubbin, and Kylie Frey at The Vogue Theatre was an excellent night of down-home music on Thursday, October 28, 2021. Photo cred Melodie Yvonne
The Monster Energy Outbreak Tour Presents Laine Hardy with Chris Bandi, Wyatt McCubbin, and Kylie Frey at The Vogue Theatre was an excellent night of down-home music on Thursday, October 28, 2021. Photo cred Melodie Yvonne
The Monster Energy Outbreak Tour Presents Laine Hardy with Chris Bandi, Wyatt McCubbin, and Kylie Frey at The Vogue Theatre was an excellent night of down-home music on Thursday, October 28, 2021. Photo cred Melodie Yvonne
The Monster Energy Outbreak Tour Presents Laine Hardy with Chris Bandi, Wyatt McCubbin, and Kylie Frey at The Vogue Theatre was an excellent night of down-home music on Thursday, October 28, 2021. Photo cred Melodie Yvonne
The Monster Energy Outbreak Tour Presents Laine Hardy with Chris Bandi, Wyatt McCubbin, and Kylie Frey at The Vogue Theatre was an excellent night of down-home music on Thursday, October 28, 2021. Photo cred Melodie Yvonne
The Monster Energy Outbreak Tour Presents Laine Hardy with Chris Bandi, Wyatt McCubbin, and Kylie Frey at The Vogue Theatre was an excellent night of down-home music on Thursday, October 28, 2021. Photo cred Melodie Yvonne
The Monster Energy Outbreak Tour Presents Laine Hardy with Chris Bandi, Wyatt McCubbin, and Kylie Frey at The Vogue Theatre was an excellent night of down-home music on Thursday, October 28, 2021. Photo cred Melodie Yvonne
The Monster Energy Outbreak Tour Presents Laine Hardy with Chris Bandi, Wyatt McCubbin, and Kylie Frey at The Vogue Theatre was an excellent night of down-home music on Thursday, October 28, 2021. Photo cred Melodie Yvonne
The Monster Energy Outbreak Tour Presents Laine Hardy with Chris Bandi, Wyatt McCubbin, and Kylie Frey at The Vogue Theatre was an excellent night of down-home music on Thursday, October 28, 2021. Photo cred Melodie Yvonne
The Monster Energy Outbreak Tour Presents Laine Hardy with Chris Bandi, Wyatt McCubbin, and Kylie Frey at The Vogue Theatre was an excellent night of down-home music on Thursday, October 28, 2021. Photo cred Melodie Yvonne
The Monster Energy Outbreak Tour Presents Laine Hardy with Chris Bandi, Wyatt McCubbin, and Kylie Frey at The Vogue Theatre was an excellent night of down-home music on Thursday, October 28, 2021. Photo cred Melodie Yvonne
The Monster Energy Outbreak Tour Presents Laine Hardy with Chris Bandi, Wyatt McCubbin, and Kylie Frey at The Vogue Theatre was an excellent night of down-home music on Thursday, October 28, 2021. Photo cred Melodie Yvonne
The Monster Energy Outbreak Tour Presents Laine Hardy with Chris Bandi, Wyatt McCubbin, and Kylie Frey at The Vogue Theatre was an excellent night of down-home music on Thursday, October 28, 2021. Photo cred Melodie Yvonne
The Monster Energy Outbreak Tour Presents Laine Hardy with Chris Bandi, Wyatt McCubbin, and Kylie Frey at The Vogue Theatre was an excellent night of down-home music on Thursday, October 28, 2021. Photo cred Melodie Yvonne
The Monster Energy Outbreak Tour Presents Laine Hardy with Chris Bandi, Wyatt McCubbin, and Kylie Frey at The Vogue Theatre was an excellent night of down-home music on Thursday, October 28, 2021. Photo cred Melodie Yvonne
The Monster Energy Outbreak Tour Presents Laine Hardy with Chris Bandi, Wyatt McCubbin, and Kylie Frey at The Vogue Theatre was an excellent night of down-home music on Thursday, October 28, 2021. Photo cred Melodie Yvonne
The Monster Energy Outbreak Tour Presents Laine Hardy with Chris Bandi, Wyatt McCubbin, and Kylie Frey at The Vogue Theatre was an excellent night of down-home music on Thursday, October 28, 2021. Photo cred Melodie Yvonne
The Monster Energy Outbreak Tour Presents Laine Hardy with Chris Bandi, Wyatt McCubbin, and Kylie Frey at The Vogue Theatre was an excellent night of down-home music on Thursday, October 28, 2021. Photo cred Melodie Yvonne
The Monster Energy Outbreak Tour Presents Laine Hardy with Chris Bandi, Wyatt McCubbin, and Kylie Frey at The Vogue Theatre was an excellent night of down-home music on Thursday, October 28, 2021. Photo cred Melodie Yvonne
The Monster Energy Outbreak Tour Presents Laine Hardy with Chris Bandi, Wyatt McCubbin, and Kylie Frey at The Vogue Theatre was an excellent night of down-home music on Thursday, October 28, 2021. Photo cred Melodie Yvonne
The Monster Energy Outbreak Tour Presents Laine Hardy with Chris Bandi, Wyatt McCubbin, and Kylie Frey at The Vogue Theatre was an excellent night of down-home music on Thursday, October 28, 2021. Photo cred Melodie Yvonne
The Monster Energy Outbreak Tour Presents Laine Hardy with Chris Bandi, Wyatt McCubbin, and Kylie Frey at The Vogue Theatre was an excellent night of down-home music on Thursday, October 28, 2021. Photo cred Melodie Yvonne
The Monster Energy Outbreak Tour Presents Laine Hardy with Chris Bandi, Wyatt McCubbin, and Kylie Frey at The Vogue Theatre was an excellent night of down-home music on Thursday, October 28, 2021. Photo cred Melodie Yvonne
The Monster Energy Outbreak Tour Presents Laine Hardy with Chris Bandi, Wyatt McCubbin, and Kylie Frey at The Vogue Theatre was an excellent night of down-home music on Thursday, October 28, 2021. Photo cred Melodie Yvonne
The Monster Energy Outbreak Tour Presents Laine Hardy with Chris Bandi, Wyatt McCubbin, and Kylie Frey at The Vogue Theatre was an excellent night of down-home music on Thursday, October 28, 2021. Photo cred Melodie Yvonne
The Monster Energy Outbreak Tour Presents Laine Hardy with Chris Bandi, Wyatt McCubbin, and Kylie Frey at The Vogue Theatre was an excellent night of down-home music on Thursday, October 28, 2021. Photo cred Melodie Yvonne
The Monster Energy Outbreak Tour Presents Laine Hardy with Chris Bandi, Wyatt McCubbin, and Kylie Frey at The Vogue Theatre was an excellent night of down-home music on Thursday, October 28, 2021. Photo cred Melodie Yvonne
Other Shows You Might Like
Similar Artists