Sun King Concert Series
L.A. Guns
Thu Sep 05, 2019
7:00 PM / Show: 8:00 PM
21+
$20.00 - $15.00
L.A. Guns at The Vogue Theatre – Indianapolis
Thursday, September 5th
Doors 7 PM / Show 8 PM / 21+
$20 Advance / $25 Day Of Show
General Admission w/ Limited Seating
________________________________________
L.A. Guns
Website / Facebook / Instagram / Twitter
Bio: "L.A. Guns was formed in 1983 by guitar player Tracii Guns and, then unknown singer, Axl Rose on lead vocals.
The team of Guns and, former Girl singer, Phil Lewis have sold 6 1/2 million records, including 1988's L.A. Guns and 1990's Cocked and Loaded, both of which were certified Gold. Cocked and Loaded contained the hit single "Ballad of Jayne" that went to #33 on Billboard's Hot 100 and #25 on the Mainstream Rock charts.From the mid-90's to the mid 2000's, L.A. Guns continued to tour and release new music.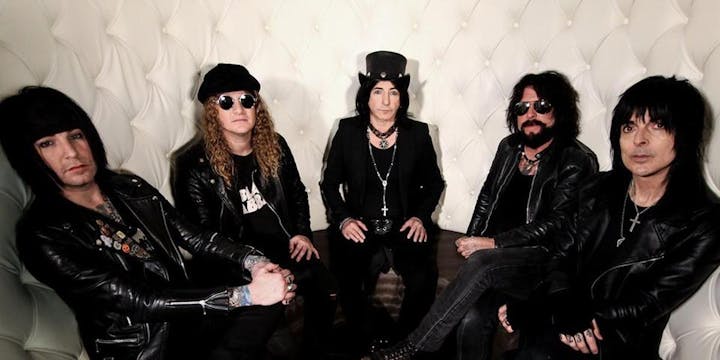 Following their successful performance at SiriusXM's HairNation Festival in May of 2016, L.A. Guns went into the studio to record the album, The Missing Peace, which was released in October of 2017 and quickly became the highest selling release of 2017 for Frontiers Records.
L.A. Guns are currently in the studio recording the follow up album to " The Missing Peace ". "The Devil You Know" is the band's twelfth studio release, featuring the new singles "Stay Away" and "Rage". They will begin touring for the album beginning in the spring of 2019.
The current lineup features founding member, and lead guitar player, Guns, who has reunited with Lewis on vocals, along with Shane Fitzgibbon on drums, Johnny Martin on bass and Ace Von Johnson on guitar."
__________________________________________________________________
Hero Jr.
With an essence somewhere between the best of Nirvana and the heavy simplicity of early Black Sabbath and 70s British rock, HERO JR. gives listeners all the expected dynamics, power and unscripted performances of a great classic rock band, with melodic, lyrical and musical hooks that keep listeners singing along.
Having supported major headlining acts such as Alice Cooper, Tom Petty, John 5 & The Creatures, Kings X, The Offspring, Bishop Gunn, Jared James Nichols, Tantric and more, Hero Jr. is truly in their element live on stage, performing over 800 national shows since the band's first incarnation in 2010. In terms of work ethic and influences, Hero Jr. is an old school band, but their crisp live sound sets the bar for "real" modern rock music. Hero Jr. has a reputation for playing different shows each night, often stretching their well-crafted rock tunes into epic jams.
The band's new album, Sometimes You Just Gotta Give It The Business, was recorded live to analog tape in just 48 hours, with the band performing sides one and two of the record in sequence for the definitive Hero Jr. experience. True to rock protocol, each song was a first or second take. Sometimes You Just Gotta Give It The Business is available now on iTunes.
" RECORD OF THE DAY…
…full blown rock n roll. Go see theses guys live people. #realdeal…"
– Dean Delray, Comedian, Let There Be Talk Podcast
"World Class Jams…
Hero Jr. is like a modern Black Crowes"
– Joey Coco Diaz, Church Of What's Happening Now Podcast
FREE HERO JR. DOWNLOADS:
HERO JR. ONLINE:
Official Website: www.herojrmusic.com
Video: https://www.youtube.com/watch?v=l_NdphCPa10&feature=youtu.be
Facebook: www.facebook.com/herojrmusic
Twitter: www.twitter.com/hero_jr
Instagram: www.instagram.com/herojr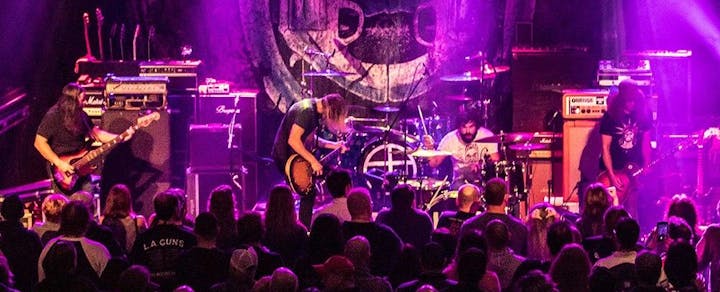 Other Shows You Might Like
Similar Artists