NEW DATE
Hairbanger's Ball
Fri Jun 12, 2020 + Google Cal
9:00 PM / Show: 10:00 PM
21+
$10 to $15
Buy Tickets
Hairbanger's Ball at The Vogue Theatre – Indianapolis
This show has been rescheduled for Friday, June 12th.
All tickets for this show will be honored on the rescheduled date.
Doors 9pm / Show 10pm / 21+
$15 General Admission / $40 Limited 4-Packs
Support: Decibel
VIP Tables/Premium Upgrades: http://bit.ly/HairbangersPremium
____________________________________________
Hairbanger's Ball
Website / Facebook / Instagram / Twitter
Bio: "In 2001, lamenting the heyday of hairbands, one Chicago band sought to rekindle the flame for these Gods of Rock by tapping into the nostalgic and undeniable energy of that bygone era. They called themselves Hairbanger's Ball.
Born from a "what if?" scenario, Hairbanger's Ball has entrenched themselves as one of the most sought after "80's Hair Rock Tribute Bands" in the United States after years of performing sold out shows from coast to coast, all while exuding the same expert musicianship and flair for the theatrical as their idols. Now on the cusp of celebrating 15 years in existence, Hairbanger's Ball has been a mainstay in music for longer than some of their celebrity counterparts, and routinely perform over 150 shows a year."
________________________________________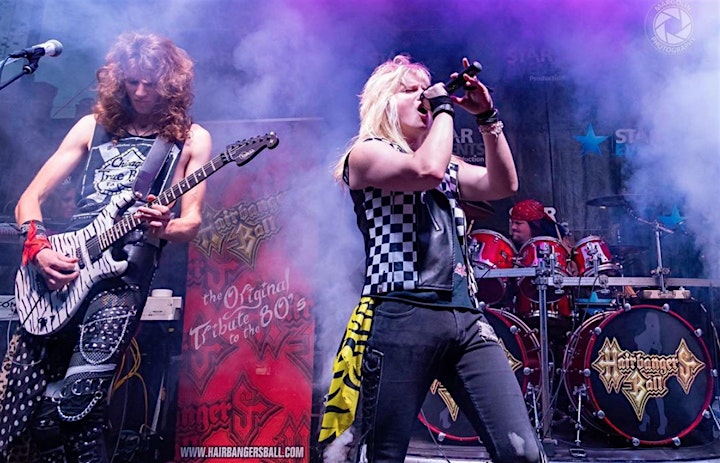 Other Shows You Might Like
Similar Artists