Forty5 Presents
Concerts for a Cause with Pat McGee & Stephen Kellogg & Shawn Mullins
3 Artists supporting 3 Charities
Fri Nov 05, 2021 + Google Cal
6:00 PM / Show: 7:00 PM
21+
$100 to $200
Buy Tickets
Indy Concerts For A Cause supporting local Indianapolis charities with special musical guests Pat McGee, Stephen Kellogg, and Shawn Mullins
HEALTH CHECK REQUIRED
At the artist's request, all attendees of this event are required to have received a negative COVID-19 test within 72-hours prior to entering the venue OR be fully vaccinated against COVID-19. In attending the event, you certify and attest that you and all individuals in your party attending the event will abide by the following regulations:
All fans will provide printed proof of a negative COVID-19 test within 72-hours prior to entering the venue, OR be fully vaccinated against COVID-19 (at least two weeks after final dose) and provide printed or digital proof of immunization.
Masks are required to attend this show and must be worn whenever not actively drinking.
Entry requirements and venue protocols are subject to change.
For more information, please visit http://thevogue.com/healthcheck/
——
Indy Concerts For A Cause 5th Anniversary
We're excited to welcome you to Concerts For A Cause's 5th anniversary celebration concert! Concerts for a Cause is a not-for-profit organization that gives back to local Indianapolis charities through performances by singer/songwriters.
November's event features 3 incredible musical guests: Pat McGee, Stephen Kellogg and Shawn Mullins. And because it's our 5th-anniversary celebration, CFAC will be supporting three local non-for-profits: The Hoosier Burn Camp, Flight 1, and Children's Theraplay.
ABOUT THE ARTISTS
PAT McGEE
The Pat McGee Band is what is commonly referred to as a band of journeyman musicians. In the 25 years since their initial formation, they've acquired a fanatical popular following, one that was so determined that it produced sales of over 100,000 copies of their first three albums and eventually caused Warner Bros. Records to take notice and sign the group to an exclusive contract at the end of the '90s. The band's dedication to working the road was so steadfast that at one point in their ten year touring stint, they played a remarkable 98 concerts in a period of 103 days. They shared stages with the Who, the Allman Brothers, James Taylor, and many more, and also achieved the ultimate honors — performing for president Bill Clinton, touring with the USO and sharing their songs onboard the USS Eisenhower with 5,000 servicemen and servicewomen serving a tour of duty in the Arabian Sea.
In the meantime, McGee is remaining as active as ever. His last solo album, an eponymous effort, found him working with such luminaries as Russ Kunkel, Leland Sklar, Waddy Wachtel and Danny Kortchmar (better known as The Section), David. Crosby colleague Jeff Pevar, Paul Barrere of Little Feat, John Popper of Blues Traveller, Pat Monahan of Train and Punch Brother Gabe Witcher. If one's reputation is bolstered by the company they keep, then there's no better evidence that McGee has achieved high status indeed.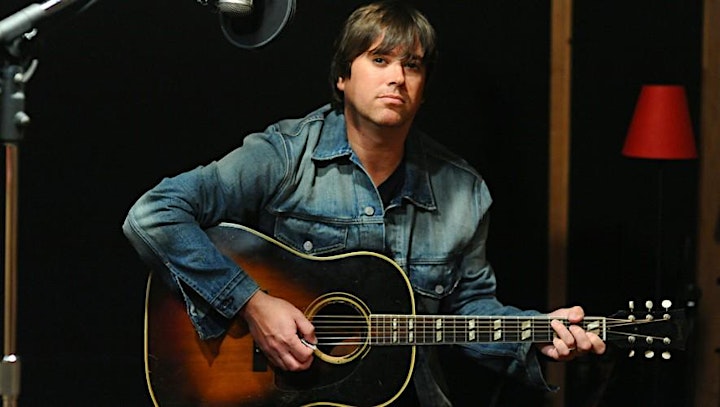 STEPHEN KELLOGG
Over the last decade New England native Stephen Kellogg has performed more than 1800 concerts around the world, raised thousands of dollars for causes close to his heart, been named Armed Forces Entertainer of the Year, and penned singles for artists like "American Idol" winner Nick Fradiani and legendary guitarist Robert Randolph. He's also had his songs covered by international major label acts and released nine albums of his own that have yielded hundreds of thousands of ticket and album sales.
Rolling Stone describes his newest record as "like John Prine fronting the Heartbreakers" and Adam Duritz Of the Counting Crows calls the album "brilliant" and Stephen a "treasure." The Michigan Daily says "it's as though Kellogg was born on stage." Filmmaker Peter Harding was so moved by the underground nature of Kellogg's story that he made a documentary called "Last Man Standing" which went on to become an Amazon exclusive film. "SK" as he is affectionately referred to by fans, has built a substantial career that has landed him onstage with some of the biggest & best touring bands in the world (Train, Sugarland, Jason Isbell, Sara Bareilles, Hanson & OAR to name a few.) Kellogg's music has found it's way onto the Billboard charts & been featured in numerous films and TV shows. His Americana-tinged, folk, pop and rock stylings can make his sound hard to define, but to his core this musician, storyteller & father of four brings heart and incredible energy to everything he does.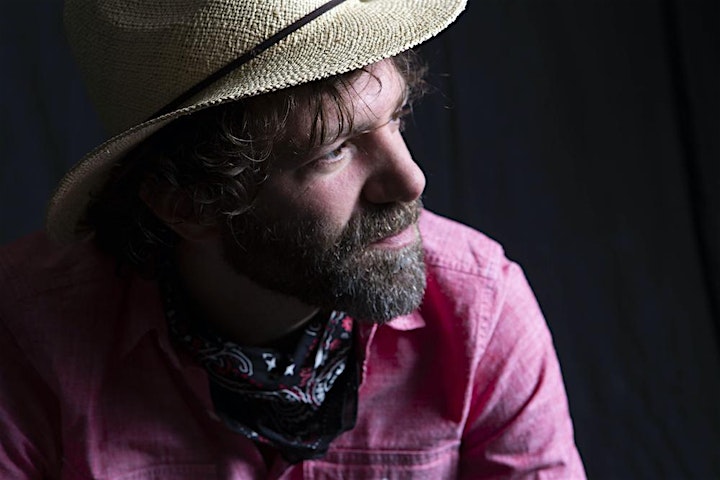 SHAWN MULLINS
An Atlanta-based folksinger best known for his Top Ten hit "Lullaby," Shawn Mullins was serving as a member of the U.S. Army Airborne Infantry Division when he released his first self-titled cassette (issued on his own label, SM) in 1989. Following the release of 1991's Everchanging World, he left the military after eight years of service to pursue music on a full-time basis. After three years spent fruitlessly searching for a record deal, Mullins established a new label, SMG, and released the LPs Better Days and Big Blue Sky in the interim. Jeff's Last Dance, Vol. 1 and Vol. 2 (live companion discs recorded jointly with Matthew Kahler) arrived in 1995, and Mullins returned a year later with the solo effort Eggshells.
Released in 1998, Soul's Core marked his first album for a major label, Columbia Records; it also signaled his critical breakthrough, as the single "Lullaby" became a chart-topping, Grammy-nominated hit. The album eventually went platinum, paving the way for an anthology of the singer's early work with 1999's The First Ten Years. Toward the end of 2000, Mullins released the official follow-up to Soul's Core, Beneath the Velvet Sun. The Essential Shawn Mullins collection arrived in 2003, followed by 9th Ward Pickin' Parlor, his first release for Vanguard Records, in 2006. He remained with Vanguard for 2008's Honeydew, which was inspired by (and recorded in) his native Georgia. Mullins kept himself busy for the rest of the year, co-writing a number one hit for the Zac Brown Band ("Toes") and releasing Live at the Variety Playhouse, which captured one of his sold-out performances in Atlanta. Two years later, he released his 11th studio album, Light You Up, which continued the rustic, Americana-styled thread he'd been spinning since 9th Ward Pickin' Parlor. Five years later, he signed with Sugar Hill and released My Stupid Heart in October of 2015.
Mullins returned in 2018 with Soul's Core Revival, a double album which features two different takes on his 1998 breakthrough Soul's Core. The first disc was recorded with his touring band Soul Carnival, while the second disc is acoustic and featured spoken introductions by Mullins.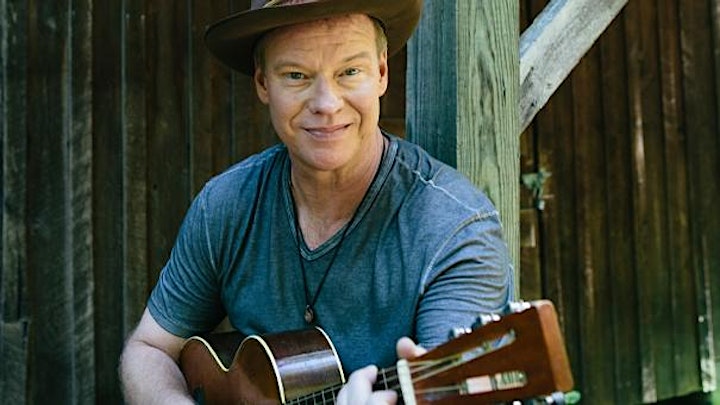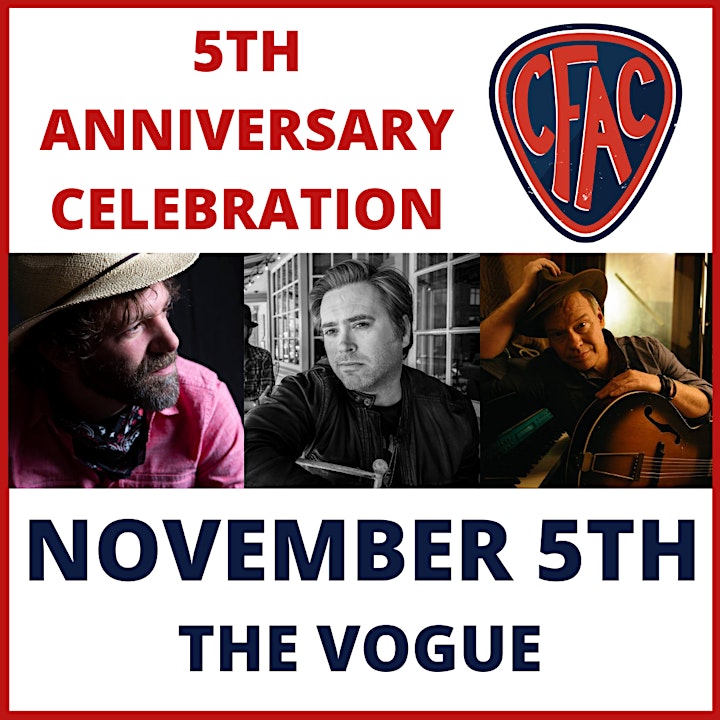 ABOUT THE CHARITIES
Hoosier Burn Camp
Hoosier Burn Camp is a nonprofit organization committed to providing life-changing experiences for young people from infancy through young adulthood who have suffered the physical and mental trauma associated with a severe burn injury.
Hoosier Burn Camp provides a place for burn survivors to feel safe and supported in an environment where no one is made to feel different because of their physical injuries.
Learn more about Hoosier Burn Camp on their website
Flight 1
The Courageous Fliers program was developed to build confidence through the joy of flight. The multi-year program delivers program services occurring year-round and range from playing a flight simulator game up to flying a real plane or hot air balloon. Our focus always remains on building the child's self-confidence and supporting the family's needs.
Learn more about Flight 1 on their website
Children's TherAplay
The Children's TherAplay Foundation is the nationally renowned leader and educator in physical and occupational therapy on horseback, which is enthusiastically endorsed as an effective treatment tool for children with special needs.
Children's TherAplay collaborates with organizations that share our passion for improving the lives of those we serve. By providing a warm and supportive environment, we help children and their families achieve their goals and dreams.
Learn more about Children's TherAplay on their website
Indy Concerts for A Cause 5th Anniversary with special guests Pat McGee, Stephen Kellogg, and Shawn Mullins
NOVEMBER 5TH, 2021
21+
THE VOGUE THEATER
INDIANAPOLIS, IN
TICKETS AT THEVOGUE.COM
PLEASE NOTE:
THIS SHOW IS GENERAL ADMISSION AND SEATING IS LIMITED. YOU MUST BE 21+ TO ENTER THE VENUE WITH A VALID FORM OF IDENTIFICATION. ALL TICKETS ARE NON TRANSFERABLE AND NON-REFUNDABLE. TWO FORMS OF IDENTIFICATION MAY BE REQUIRED FOR ENTRY.
Other Shows You Might Like
Similar Artists