Forty5 Presents
Baila - Noche Latina
Sat Aug 28, 2021
9:00 PM / Show: 10:00 PM
21+
$15 to $20
Indy's hottest latin night! Baila at The Vogue on Saturday August 28, 2021, featuring DJ Miguel – official DJ for JoryBoy
Baila with DJ MIGUEL
Indy's #1 Latin Dance Party! Don't miss it!
Join us on Saturday August 28th for DJ MIGUEL, the official DJ for JoryBoy
DJ Melko will also be with us to help get you moving.
Baila offers an upscale entertainment and latin dance experience. In addition to the hottest DJ's and most vibrant dance floor in Indy, our selection of standard and premium spirits, wines, and champagnes create the optimal atmosphere for a special night!
Come early in the evening to sit and chat with your friends while sipping on a cold beer or a fresh tequila while The Vogue transforms into a full speed, high energy dance club featuring some of the hottest latin DJ's.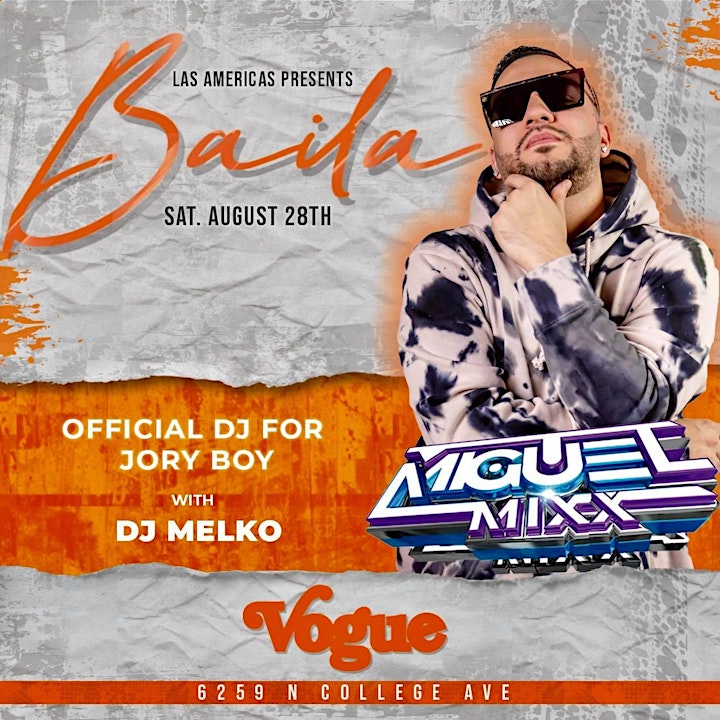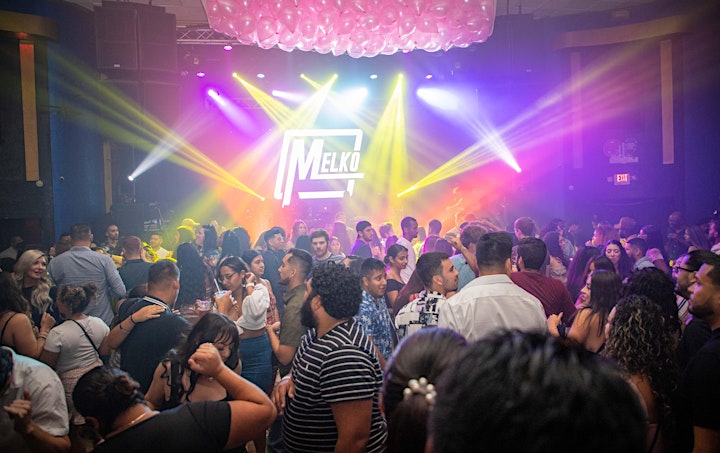 BAILA
AUGUST 28, 2021
THE VOGUE THEATER
INDIANAPOLIS, IN
TICKETS AT THEVOGUE.COM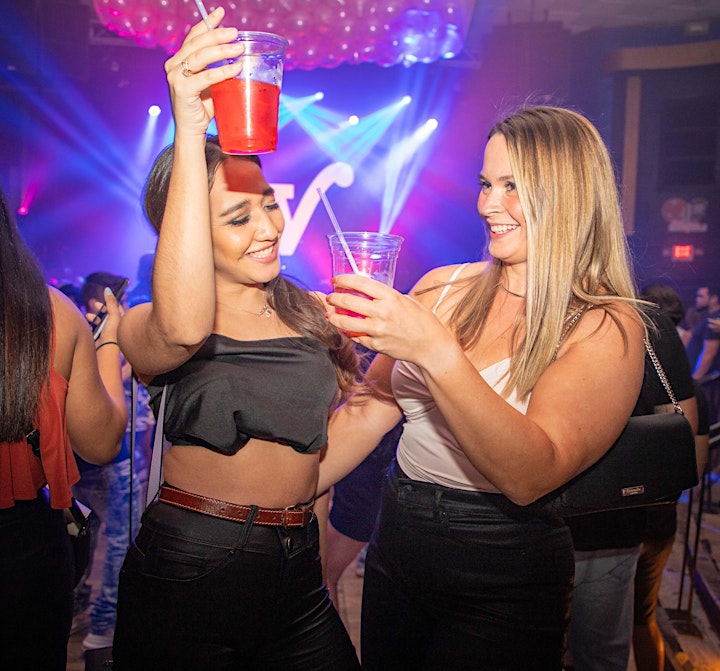 PLEASE NOTE:
YOU MUST BE 21+ TO ENTER THE VENUE WITH A GOVERNMENT ISSUED ID. 2 FORMS OF IDENTIFICATION MAY BE REQUESTED TO GAIN ENTRY TO THE VENUE. THIS SHOW IS A GENERAL ADMISSION SHOW AND SEATING IS NOT PROVIDED.
SEATING UPGRADES MAY BE AVAILABLE. KEEP AN EYE ON YOUR EMAIL AFTER PURCHASING YOUR TICKET.
ALL TICKETS ARE NON TRANSFERABLE AND NON-REFUNDABLE.
Las Americas Presents Baila Noche Latina was an incendiary dance party ft DJ Fiuger and DJ LED at The Vogue in Indianapolis on Saturday, April 2, 2022. Photo cred Melodie Yvonne
Las Americas Presents Baila Noche Latina was an incendiary dance party ft DJ Fiuger and DJ LED at The Vogue in Indianapolis on Saturday, April 2, 2022. Photo cred Melodie Yvonne
Las Americas Presents Baila Noche Latina was an incendiary dance party ft DJ Fiuger and DJ LED at The Vogue in Indianapolis on Saturday, April 2, 2022. Photo cred Melodie Yvonne
Las Americas Presents Baila Noche Latina was an incendiary dance party ft DJ Fiuger and DJ LED at The Vogue in Indianapolis on Saturday, April 2, 2022. Photo cred Melodie Yvonne
Las Americas Presents Baila Noche Latina was an incendiary dance party ft DJ Fiuger and DJ LED at The Vogue in Indianapolis on Saturday, April 2, 2022. Photo cred Melodie Yvonne
Las Americas Presents Baila Noche Latina was an incendiary dance party ft DJ Fiuger and DJ LED at The Vogue in Indianapolis on Saturday, April 2, 2022. Photo cred Melodie Yvonne
Las Americas Presents Baila Noche Latina was an incendiary dance party ft DJ Fiuger and DJ LED at The Vogue in Indianapolis on Saturday, April 2, 2022. Photo cred Melodie Yvonne
Las Americas Presents Baila Noche Latina was an incendiary dance party ft DJ Fiuger and DJ LED at The Vogue in Indianapolis on Saturday, April 2, 2022. Photo cred Melodie Yvonne
+64 More
Las Americas Presents Baila Noche Latina was an incendiary dance party ft DJ Fiuger and DJ LED at The Vogue in Indianapolis on Saturday, April 2, 2022. Photo cred Melodie Yvonne
Las Americas Presents Baila Noche Latina was an incendiary dance party ft DJ Fiuger and DJ LED at The Vogue in Indianapolis on Saturday, April 2, 2022. Photo cred Melodie Yvonne
Las Americas Presents Baila Noche Latina was an incendiary dance party ft DJ Fiuger and DJ LED at The Vogue in Indianapolis on Saturday, April 2, 2022. Photo cred Melodie Yvonne
Las Americas Presents Baila Noche Latina was an incendiary dance party ft DJ Fiuger and DJ LED at The Vogue in Indianapolis on Saturday, April 2, 2022. Photo cred Melodie Yvonne
Las Americas Presents Baila Noche Latina was an incendiary dance party ft DJ Fiuger and DJ LED at The Vogue in Indianapolis on Saturday, April 2, 2022. Photo cred Melodie Yvonne
Las Americas Presents Baila Noche Latina was an incendiary dance party ft DJ Fiuger and DJ LED at The Vogue in Indianapolis on Saturday, April 2, 2022. Photo cred Melodie Yvonne
Las Americas Presents Baila Noche Latina was an incendiary dance party ft DJ Fiuger and DJ LED at The Vogue in Indianapolis on Saturday, April 2, 2022. Photo cred Melodie Yvonne
Las Americas Presents Baila Noche Latina was an incendiary dance party ft DJ Fiuger and DJ LED at The Vogue in Indianapolis on Saturday, April 2, 2022. Photo cred Melodie Yvonne
Las Americas Presents Baila Noche Latina was an incendiary dance party ft DJ Fiuger and DJ LED at The Vogue in Indianapolis on Saturday, April 2, 2022. Photo cred Melodie Yvonne
Las Americas Presents Baila Noche Latina was an incendiary dance party ft DJ Fiuger and DJ LED at The Vogue in Indianapolis on Saturday, April 2, 2022. Photo cred Melodie Yvonne
Las Americas Presents Baila Noche Latina was an incendiary dance party ft DJ Fiuger and DJ LED at The Vogue in Indianapolis on Saturday, April 2, 2022. Photo cred Melodie Yvonne
Las Americas Presents Baila Noche Latina was an incendiary dance party ft DJ Fiuger and DJ LED at The Vogue in Indianapolis on Saturday, April 2, 2022. Photo cred Melodie Yvonne
Las Americas Presents Baila Noche Latina was an incendiary dance party ft DJ Fiuger and DJ LED at The Vogue in Indianapolis on Saturday, April 2, 2022. Photo cred Melodie Yvonne
Las Americas Presents Baila Noche Latina was an incendiary dance party ft DJ Fiuger and DJ LED at The Vogue in Indianapolis on Saturday, April 2, 2022. Photo cred Melodie Yvonne
Las Americas Presents Baila Noche Latina was an incendiary dance party ft DJ Fiuger and DJ LED at The Vogue in Indianapolis on Saturday, April 2, 2022. Photo cred Melodie Yvonne
Las Americas Presents Baila Noche Latina was an incendiary dance party ft DJ Fiuger and DJ LED at The Vogue in Indianapolis on Saturday, April 2, 2022. Photo cred Melodie Yvonne
Las Americas Presents Baila Noche Latina was an incendiary dance party ft DJ Fiuger and DJ LED at The Vogue in Indianapolis on Saturday, April 2, 2022. Photo cred Melodie Yvonne
Las Americas Presents Baila Noche Latina was an incendiary dance party ft DJ Fiuger and DJ LED at The Vogue in Indianapolis on Saturday, April 2, 2022. Photo cred Melodie Yvonne
Las Americas Presents Baila Noche Latina was an incendiary dance party ft DJ Fiuger and DJ LED at The Vogue in Indianapolis on Saturday, April 2, 2022. Photo cred Melodie Yvonne
Las Americas Presents Baila Noche Latina was an incendiary dance party ft DJ Fiuger and DJ LED at The Vogue in Indianapolis on Saturday, April 2, 2022. Photo cred Melodie Yvonne
Las Americas Presents Baila Noche Latina was an incendiary dance party ft DJ Fiuger and DJ LED at The Vogue in Indianapolis on Saturday, April 2, 2022. Photo cred Melodie Yvonne
Las Americas Presents Baila Noche Latina was an incendiary dance party ft DJ Fiuger and DJ LED at The Vogue in Indianapolis on Saturday, April 2, 2022. Photo cred Melodie Yvonne
Las Americas Presents Baila Noche Latina was an incendiary dance party ft DJ Fiuger and DJ LED at The Vogue in Indianapolis on Saturday, April 2, 2022. Photo cred Melodie Yvonne
Las Americas Presents Baila Noche Latina was an incendiary dance party ft DJ Fiuger and DJ LED at The Vogue in Indianapolis on Saturday, April 2, 2022. Photo cred Melodie Yvonne
Las Americas Presents Baila Noche Latina was an incendiary dance party ft DJ Fiuger and DJ LED at The Vogue in Indianapolis on Saturday, April 2, 2022. Photo cred Melodie Yvonne
Las Americas Presents Baila Noche Latina was an incendiary dance party ft DJ Fiuger and DJ LED at The Vogue in Indianapolis on Saturday, April 2, 2022. Photo cred Melodie Yvonne
Las Americas Presents Baila Noche Latina was an incendiary dance party ft DJ Fiuger and DJ LED at The Vogue in Indianapolis on Saturday, April 2, 2022. Photo cred Melodie Yvonne
Las Americas Presents Baila Noche Latina was an incendiary dance party ft DJ Fiuger and DJ LED at The Vogue in Indianapolis on Saturday, April 2, 2022. Photo cred Melodie Yvonne
Las Americas Presents Baila Noche Latina was an incendiary dance party ft DJ Fiuger and DJ LED at The Vogue in Indianapolis on Saturday, April 2, 2022. Photo cred Melodie Yvonne
Las Americas Presents Baila Noche Latina was an incendiary dance party ft DJ Fiuger and DJ LED at The Vogue in Indianapolis on Saturday, April 2, 2022. Photo cred Melodie Yvonne
Las Americas Presents Baila Noche Latina was an incendiary dance party ft DJ Fiuger and DJ LED at The Vogue in Indianapolis on Saturday, April 2, 2022. Photo cred Melodie Yvonne
Las Americas Presents Baila Noche Latina was an incendiary dance party ft DJ Fiuger and DJ LED at The Vogue in Indianapolis on Saturday, April 2, 2022. Photo cred Melodie Yvonne
Las Americas Presents Baila Noche Latina was an incendiary dance party ft DJ Fiuger and DJ LED at The Vogue in Indianapolis on Saturday, April 2, 2022. Photo cred Melodie Yvonne
Las Americas Presents Baila Noche Latina was an incendiary dance party ft DJ Fiuger and DJ LED at The Vogue in Indianapolis on Saturday, April 2, 2022. Photo cred Melodie Yvonne
Las Americas Presents Baila Noche Latina was an incendiary dance party ft DJ Fiuger and DJ LED at The Vogue in Indianapolis on Saturday, April 2, 2022. Photo cred Melodie Yvonne
Las Americas Presents Baila Noche Latina was an incendiary dance party ft DJ Fiuger and DJ LED at The Vogue in Indianapolis on Saturday, April 2, 2022. Photo cred Melodie Yvonne
Las Americas Presents Baila Noche Latina was an incendiary dance party ft DJ Fiuger and DJ LED at The Vogue in Indianapolis on Saturday, April 2, 2022. Photo cred Melodie Yvonne
Las Americas Presents Baila Noche Latina was an incendiary dance party ft DJ Fiuger and DJ LED at The Vogue in Indianapolis on Saturday, April 2, 2022. Photo cred Melodie Yvonne
Las Americas Presents Baila Noche Latina was an incendiary dance party ft DJ Fiuger and DJ LED at The Vogue in Indianapolis on Saturday, April 2, 2022. Photo cred Melodie Yvonne
Las Americas Presents Baila Noche Latina was an incendiary dance party ft DJ Fiuger and DJ LED at The Vogue in Indianapolis on Saturday, April 2, 2022. Photo cred Melodie Yvonne
Las Americas Presents Baila Noche Latina was an incendiary dance party ft DJ Fiuger and DJ LED at The Vogue in Indianapolis on Saturday, April 2, 2022. Photo cred Melodie Yvonne
Las Americas Presents Baila Noche Latina was an incendiary dance party ft DJ Fiuger and DJ LED at The Vogue in Indianapolis on Saturday, April 2, 2022. Photo cred Melodie Yvonne
Las Americas Presents Baila Noche Latina was an incendiary dance party ft DJ Fiuger and DJ LED at The Vogue in Indianapolis on Saturday, April 2, 2022. Photo cred Melodie Yvonne
Las Americas Presents Baila Noche Latina was an incendiary dance party ft DJ Fiuger and DJ LED at The Vogue in Indianapolis on Saturday, April 2, 2022. Photo cred Melodie Yvonne
Las Americas Presents Baila Noche Latina was an incendiary dance party ft DJ Fiuger and DJ LED at The Vogue in Indianapolis on Saturday, April 2, 2022. Photo cred Melodie Yvonne
Las Americas Presents Baila Noche Latina was an incendiary dance party ft DJ Fiuger and DJ LED at The Vogue in Indianapolis on Saturday, April 2, 2022. Photo cred Melodie Yvonne
Las Americas Presents Baila Noche Latina was an incendiary dance party ft DJ Fiuger and DJ LED at The Vogue in Indianapolis on Saturday, April 2, 2022. Photo cred Melodie Yvonne
Las Americas Presents Baila Noche Latina was an incendiary dance party ft DJ Fiuger and DJ LED at The Vogue in Indianapolis on Saturday, April 2, 2022. Photo cred Melodie Yvonne
Las Americas Presents Baila Noche Latina was an incendiary dance party ft DJ Fiuger and DJ LED at The Vogue in Indianapolis on Saturday, April 2, 2022. Photo cred Melodie Yvonne
Las Americas Presents Baila Noche Latina was an incendiary dance party ft DJ Fiuger and DJ LED at The Vogue in Indianapolis on Saturday, April 2, 2022. Photo cred Melodie Yvonne
Las Americas Presents Baila Noche Latina was an incendiary dance party ft DJ Fiuger and DJ LED at The Vogue in Indianapolis on Saturday, April 2, 2022. Photo cred Melodie Yvonne
Las Americas Presents Baila Noche Latina was an incendiary dance party ft DJ Fiuger and DJ LED at The Vogue in Indianapolis on Saturday, April 2, 2022. Photo cred Melodie Yvonne
Las Americas Presents Baila Noche Latina was an incendiary dance party ft DJ Fiuger and DJ LED at The Vogue in Indianapolis on Saturday, April 2, 2022. Photo cred Melodie Yvonne
Las Americas Presents Baila Noche Latina was an incendiary dance party ft DJ Fiuger and DJ LED at The Vogue in Indianapolis on Saturday, April 2, 2022. Photo cred Melodie Yvonne
Las Americas Presents Baila Noche Latina was an incendiary dance party ft DJ Fiuger and DJ LED at The Vogue in Indianapolis on Saturday, April 2, 2022. Photo cred Melodie Yvonne
Las Americas Presents Baila Noche Latina was an incendiary dance party ft DJ Fiuger and DJ LED at The Vogue in Indianapolis on Saturday, April 2, 2022. Photo cred Melodie Yvonne
Las Americas Presents Baila Noche Latina was an incendiary dance party ft DJ Fiuger and DJ LED at The Vogue in Indianapolis on Saturday, April 2, 2022. Photo cred Melodie Yvonne
Las Americas Presents Baila Noche Latina was an incendiary dance party ft DJ Fiuger and DJ LED at The Vogue in Indianapolis on Saturday, April 2, 2022. Photo cred Melodie Yvonne
Las Americas Presents Baila Noche Latina was an incendiary dance party ft DJ Fiuger and DJ LED at The Vogue in Indianapolis on Saturday, April 2, 2022. Photo cred Melodie Yvonne
Las Americas Presents Baila Noche Latina was an incendiary dance party ft DJ Fiuger and DJ LED at The Vogue in Indianapolis on Saturday, April 2, 2022. Photo cred Melodie Yvonne
Las Americas Presents Baila Noche Latina was an incendiary dance party ft DJ Fiuger and DJ LED at The Vogue in Indianapolis on Saturday, April 2, 2022. Photo cred Melodie Yvonne
Las Americas Presents Baila Noche Latina was an incendiary dance party ft DJ Fiuger and DJ LED at The Vogue in Indianapolis on Saturday, April 2, 2022. Photo cred Melodie Yvonne
Las Americas Presents Baila Noche Latina was an incendiary dance party ft DJ Fiuger and DJ LED at The Vogue in Indianapolis on Saturday, April 2, 2022. Photo cred Melodie Yvonne
Las Americas Presents Baila Noche Latina was an incendiary dance party ft DJ Fiuger and DJ LED at The Vogue in Indianapolis on Saturday, April 2, 2022. Photo cred Melodie Yvonne
Other Shows You Might Like
Similar Artists