Las Americas Entertainment Presents
Baila Con Bembe
with Live 10-Piece Band
Sat Jun 12, 2021
9:00 PM / Show: 10:00 PM
21+
$15
Indy's #1 Latin Dance Party, with 10-piece live band Bembe
Baila is Back! Indy's #1 Latin Dance Party, featuring 10-piece live band Bembe! Don't miss this epic night!
Join us on Saturday June 12th for Baila Con Bembe at The Vogue! Baila offers an upscale entertainment and latin dance experience. In addition to the hottest bands, DJ's, and most vibrant dance floor in Indy, our selection of standard and premium spirits, wines, and champagnes create the optimal atmosphere for a special night!
Come early in the evening to sit and chat with your friends while sipping on a cold beer or a fresh tequila while The Vogue transforms into a full speed, high energy dance club featuring some of the hottest latin music in the land.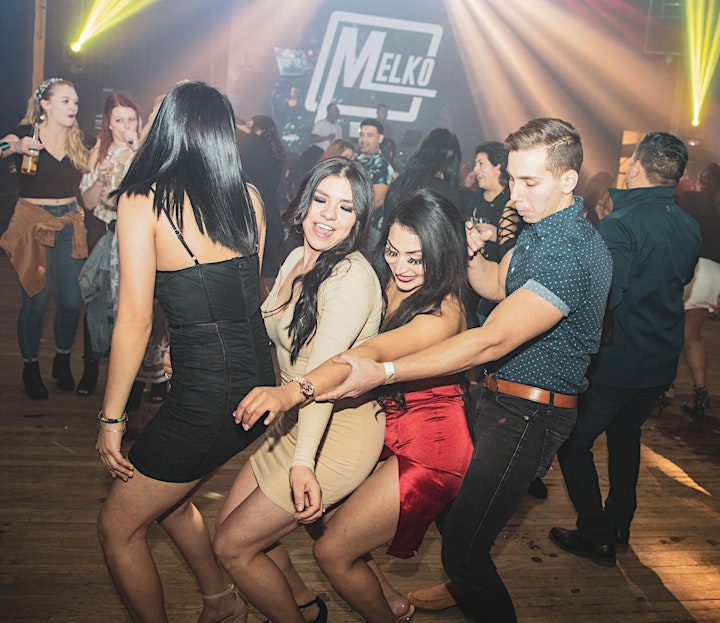 What We Are Doing To Keep Fans Safe
Limited Capacity: Per Marion County public health orders, the capacity for this event will be limited.
Face Coverings: All patrons and employees will be required to wear a face covering when entering the venue. Face coverings must remain on when high traffic areas such as restrooms, hallways and service areas. Masks are not required while consuming a beverage or interacting inside of your social circle. Please bring your own mask. Disposable masks are available for purchase at the box office but quantities are limited.
Signage: Pay attention to signage as you enter on the exterior of the venue, as well as various points throughout the venue. Remember, by purchasing a ticket and entering the venue you are doing so at your own risk.
Cleaning: The Vogue continues to maintain its enhanced cleaning procedures which include a thorough cleaning before and after every show. The Vogue has implemented a new Viruscide Spray system that is delivered via commercial anaomizer spraying system. The Vogue treats all high-traffic areas with Nu-Foamicide, which is recommended by the CDC to kill Covid-19, before and after shows. Security staff will be responsible for disinfecting high traffic areas including service areas, door handles and restroom facilities throughout the show.
In an effort to reduce and sanitize high-traffic touchpoints, restroom doors will stay open at all times
Line Cue & Entrance Procedures: We will provide a defined entrance lane for you to enter the venue. Please follow the markings on the ground that will help you maintain social distancing as you enter.
New Point-of-Sale System: We've installed a new point-of-sale system that will not only speed up transaction time, it will provide more visibility into your checkout process. Consumer-facing screens allow guests to complete the checkout process more efficiently directly with their credit card or Apple Pay which creates less handling of cash and cards across the service area.
PLEASE NOTE: THIS IS A LIMITED CAPACITY EVENT. MASKS ARE REQUIRED AT ALL TIMES WHEN NOT SEATED.
What We Are Doing To Keep Artists Safe
Barricade: When applicable, the Vogue utilizes a stage barricade that allows for proper distancing between the artist and the crowd. This is also a preventative measure to ensure patrons do not get on the stage during the show.
What We Are Doing To Keep Our Staff Safe
All employees will wearing a face covering that covers the nose and mouth
All employees will submit to a pre-shift temperature check. Employees who feel ill or showing any symptoms of illness will not be allowed to work.
Employees will take frequent breaks for personal sanitization and hand washing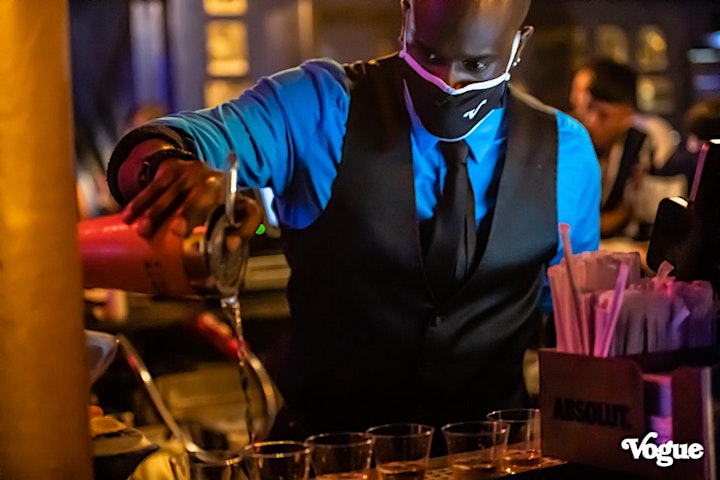 To improve the safety of our guests, we've partnered with an app called Rooam to add contactless payments to our venue. Rooam Lets you pay your bar tab or check from your phone!
To use:
1. Download Rooam and create your account
2. Select Location (The Vogue)
3. Press "Open Tab". Your tab is now open! Order with the bartender or server and say you're using Rooam. You'll see a live update of each item you order on the app. Once you're ready to go, select your tip inside the app and simply press "Close Tab". That's it! Your tab or check has been paid.
Make sure to Download Rooam before you arrive on iPhone & Android!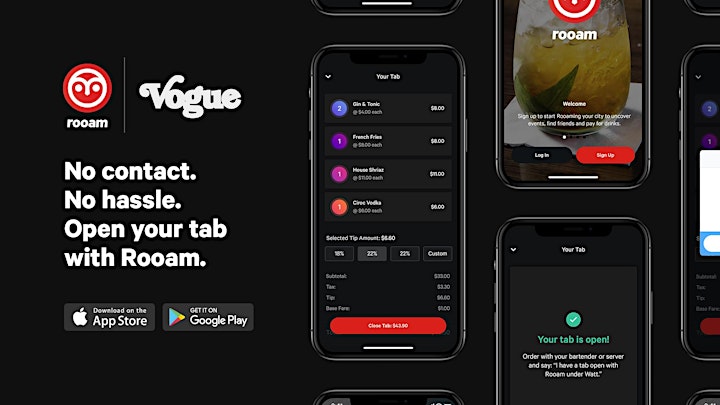 GENERAL ADMISSION, LIMITED SEATING, LIMITED CAPACITY.
MUST BE 21 TO ENTER.
ALL GUESTS MUST WEAR A FACE COVERING PER MARION COUNTY PUBLIC HEALTH ORDER. PLEASE BRING YOUR OWN. DISPOSABLE FACE MASKS WILL BE AVAILABLE FOR PURCHASE AT THE BOX OFFICE, BUT QUANTITIES ARE LIMITED. THIS POLICY IS SUBJECT TO CHANGE BASED ON THE ORDER OF LOCAL AUTHORITIES AND AT THE VENUE'S DISCRETION.
Other Shows You Might Like
Similar Artists