The Vogue Presents
AUGUSTANA Solo Tour
with John-Robert
Sat Nov 13, 2021 + Google Cal
7:00 PM / Show: 8:00 PM
21+
$22.50 to $32.50
Buy Tickets
AUGUSTANA at The Vogue Theatre in Indianapolis on November 13, 2021
Dan Layus has fronted Augustana as it's singer and primary songwriter since its formation in 2002. Building a dedicated following of fans off the backbone of hits like "Boston," "Sweet and Low" and "Steal Your Heart,"
The most recent LP release AUGUSTANA-LIVE (RECORDED FROM A LIVESTREAM EVENT) was recorded live in December of 2020 and released in March of 2021. The concert recording was a long awaited arrival for fans of the band, who'd never released a live album until that point. In a solo performance setting, Dan Layus plays through some of the most well loved music from the groups catalogue in a chronological order. The concert is intimate and authentic, nuanced and powerful. He makes the songs feel experienced and lived in, and cements a moment into a recording that mirrors what he's done on stages across the world for so many years.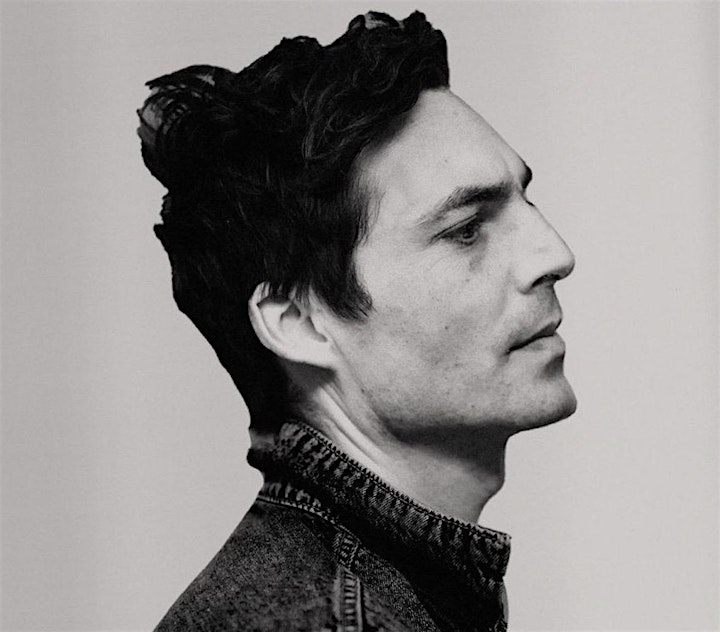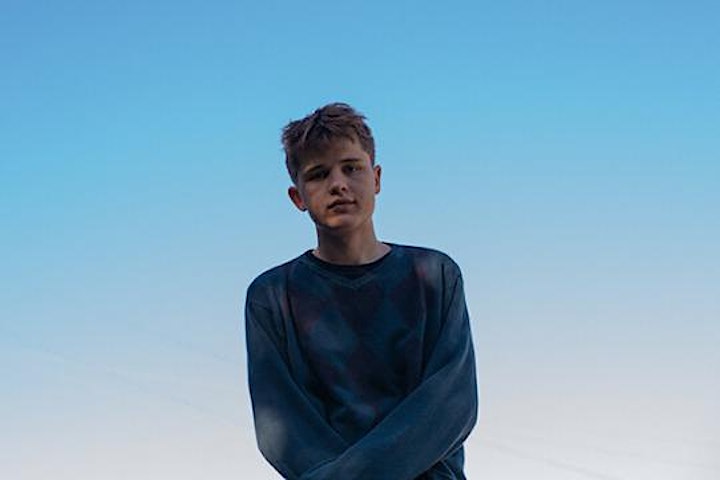 JOHN-ROBERT
From a town in Virginia of about 1000 people, the new Nice Life Recording Company / Warner Records-signee, John-Robert, has been working on his music in near-total isolation since childhood. Playing at county fairs and local open mics since age nine, the songwriter learned to single-handedly create arrangements of his favorite acts, using live instruments, looping pedals, and (eventually) Garageband and Logic.
Working in a vacuum allowed the young writer to craft his own style and become entirely self-sufficient. With writing most akin to early Ed Sheeran, Glen Hansard, and Damien Rice, John-Robert's latest single, "Urs," feels familiar enough but distinctly his own. Taking the purity of singer-songwriter works of the early 2010s and mixing it with busier, left-of-center production, John-Robert's "Urs," produced by Grammy-nominated Ricky Reed, turns the traditionally minimal production of the singer-songwriter into an exciting collage of dissimilar elements.
AUGUSTANA – SOLO TOUR
with John-Robert
Saturday November 13th
The Vogue Theater — Indianapolis
21 + / Doors at 8pm / Show at 9pm
An Evening at The Vogue with the super talented Dan Layus was a beautiful event on Saturday, January 18, 2020. Photo cred Melodie Yvonne
An Evening at The Vogue with the super talented Dan Layus was a beautiful event on Saturday, January 18, 2020. Photo cred Melodie Yvonne
An Evening at The Vogue with the super talented Dan Layus was a beautiful event on Saturday, January 18, 2020. Photo cred Melodie Yvonne
An Evening at The Vogue with the super talented Dan Layus was a beautiful event on Saturday, January 18, 2020. Photo cred Melodie Yvonne
An Evening at The Vogue with the super talented Dan Layus was a beautiful event on Saturday, January 18, 2020. Photo cred Melodie Yvonne
An Evening at The Vogue with the super talented Dan Layus was a beautiful event on Saturday, January 18, 2019. Photo cred Melodie Yvonne
An Evening at The Vogue with the super talented Dan Layus was a beautiful event on Saturday, January 18, 2019. Photo cred Melodie Yvonne
An Evening at The Vogue with the super talented Dan Layus was a beautiful event on Saturday, January 18, 2019. Photo cred Melodie Yvonne
An Evening at The Vogue with the super talented Dan Layus was a beautiful event on Saturday, January 18, 2019. Photo cred Melodie Yvonne
An Evening at The Vogue with the super talented Dan Layus was a beautiful event on Saturday, January 18, 2019. Photo cred Melodie Yvonne
An Evening at The Vogue with the super talented Dan Layus was a beautiful event on Saturday, January 18, 2019. Photo cred Melodie Yvonne
An Evening at The Vogue with the super talented Dan Layus was a beautiful event on Saturday, January 18, 2019. Photo cred Melodie Yvonne
An Evening at The Vogue with the super talented Dan Layus was a beautiful event on Saturday, January 18, 2019. Photo cred Melodie Yvonne
An Evening at The Vogue with the super talented Dan Layus was a beautiful event on Saturday, January 18, 2019. Photo cred Melodie Yvonne
An Evening at The Vogue with the super talented Dan Layus was a beautiful event on Saturday, January 18, 2019. Photo cred Melodie Yvonne
An Evening at The Vogue with the super talented Dan Layus was a beautiful event on Saturday, January 18, 2020. Photo cred Melodie Yvonne
An Evening at The Vogue with the super talented Dan Layus was a beautiful event on Saturday, January 18, 2020. Photo cred Melodie Yvonne
An Evening at The Vogue with the super talented Dan Layus was a beautiful event on Saturday, January 18, 2020. Photo cred Melodie Yvonne
An Evening at The Vogue with the super talented Dan Layus was a beautiful event on Saturday, January 18, 2020. Photo cred Melodie Yvonne
An Evening at The Vogue with the super talented Dan Layus was a beautiful event on Saturday, January 18, 2020. Photo cred Melodie Yvonne
An Evening at The Vogue with the super talented Dan Layus was a beautiful event on Saturday, January 18, 2020. Photo cred Melodie Yvonne
An Evening at The Vogue with the super talented Dan Layus was a beautiful event on Saturday, January 18, 2020. Photo cred Melodie Yvonne
An Evening at The Vogue with the super talented Dan Layus was a beautiful event on Saturday, January 18, 2020. Photo cred Melodie Yvonne
An Evening at The Vogue with the super talented Dan Layus was a beautiful event on Saturday, January 18, 2020. Photo cred Melodie Yvonne
An Evening at The Vogue with the super talented Dan Layus was a beautiful event on Saturday, January 18, 2020. Photo cred Melodie Yvonne
An Evening at The Vogue with the super talented Dan Layus was a beautiful event on Saturday, January 18, 2020. Photo cred Melodie Yvonne
An Evening at The Vogue with the super talented Dan Layus was a beautiful event on Saturday, January 18, 2020. Photo cred Melodie Yvonne
An Evening at The Vogue with the super talented Dan Layus was a beautiful event on Saturday, January 18, 2020. Photo cred Melodie Yvonne
An Evening at The Vogue with the super talented Dan Layus was a beautiful event on Saturday, January 18, 2020. Photo cred Melodie Yvonne
An Evening at The Vogue with the super talented Dan Layus was a beautiful event on Saturday, January 18, 2020. Photo cred Melodie Yvonne
An Evening at The Vogue with the super talented Dan Layus was a beautiful event on Saturday, January 18, 2020. Photo cred Melodie Yvonne
An Evening at The Vogue with the super talented Dan Layus was a beautiful event on Saturday, January 18, 2020. Photo cred Melodie Yvonne
An Evening at The Vogue with the super talented Dan Layus was a beautiful event on Saturday, January 18, 2020. Photo cred Melodie Yvonne
An Evening at The Vogue with the super talented Dan Layus was a beautiful event on Saturday, January 18, 2020. Photo cred Melodie Yvonne
An Evening at The Vogue with the super talented Dan Layus was a beautiful event on Saturday, January 18, 2020. Photo cred Melodie Yvonne
An Evening at The Vogue with the super talented Dan Layus was a beautiful event on Saturday, January 18, 2020. Photo cred Melodie Yvonne
An Evening at The Vogue with the super talented Dan Layus was a beautiful event on Saturday, January 18, 2020. Photo cred Melodie Yvonne
An Evening at The Vogue with the super talented Dan Layus was a beautiful event on Saturday, January 18, 2020. Photo cred Melodie Yvonne
An Evening at The Vogue with the super talented Dan Layus was a beautiful event on Saturday, January 18, 2020. Photo cred Melodie Yvonne
An Evening at The Vogue with the super talented Dan Layus was a beautiful event on Saturday, January 18, 2020. Photo cred Melodie Yvonne
An Evening at The Vogue with the super talented Dan Layus was a beautiful event on Saturday, January 18, 2020. Photo cred Melodie Yvonne
An Evening at The Vogue with the super talented Dan Layus was a beautiful event on Saturday, January 18, 2020. Photo cred Melodie Yvonne
An Evening at The Vogue with the super talented Dan Layus was a beautiful event on Saturday, January 18, 2020. Photo cred Melodie Yvonne
An Evening at The Vogue with the super talented Dan Layus was a beautiful event on Saturday, January 18, 2020. Photo cred Melodie Yvonne
An Evening at The Vogue with the super talented Dan Layus was a beautiful event on Saturday, January 18, 2020. Photo cred Melodie Yvonne
An Evening at The Vogue with the super talented Dan Layus was a beautiful event on Saturday, January 18, 2020. Photo cred Melodie Yvonne
An Evening at The Vogue with the super talented Dan Layus was a beautiful event on Saturday, January 18, 2020. Photo cred Melodie Yvonne
An Evening at The Vogue with the super talented Dan Layus was a beautiful event on Saturday, January 18, 2020. Photo cred Melodie Yvonne
An Evening at The Vogue with the super talented Dan Layus was a beautiful event on Saturday, January 18, 2020. Photo cred Melodie Yvonne
An Evening at The Vogue with the super talented Dan Layus was a beautiful event on Saturday, January 18, 2020. Photo cred Melodie Yvonne
An Evening at The Vogue with the super talented Dan Layus was a beautiful event on Saturday, January 18, 2020. Photo cred Melodie Yvonne
An Evening at The Vogue with the super talented Dan Layus was a beautiful event on Saturday, January 18, 2020. Photo cred Melodie Yvonne
An Evening at The Vogue with the super talented Dan Layus was a beautiful event on Saturday, January 18, 2020. Photo cred Melodie Yvonne
An Evening at The Vogue with the super talented Dan Layus was a beautiful event on Saturday, January 18, 2020. Photo cred Melodie Yvonne
An Evening at The Vogue with the super talented Dan Layus was a beautiful event on Saturday, January 18, 2020. Photo cred Melodie Yvonne
An Evening at The Vogue with the super talented Dan Layus was a beautiful event on Saturday, January 18, 2020. Photo cred Melodie Yvonne
An Evening at The Vogue with the super talented Dan Layus was a beautiful event on Saturday, January 18, 2020. Photo cred Melodie Yvonne
An Evening at The Vogue with the super talented Dan Layus was a beautiful event on Saturday, January 18, 2020. Photo cred Melodie Yvonne
An Evening at The Vogue with the super talented Dan Layus was a beautiful event on Saturday, January 18, 2020. Photo cred Melodie Yvonne
An Evening at The Vogue with the super talented Dan Layus was a beautiful event on Saturday, January 18, 2020. Photo cred Melodie Yvonne
An Evening at The Vogue with the super talented Dan Layus was a beautiful event on Saturday, January 18, 2020. Photo cred Melodie Yvonne
An Evening at The Vogue with the super talented Dan Layus was a beautiful event on Saturday, January 18, 2020. Photo cred Melodie Yvonne
An Evening at The Vogue with the super talented Dan Layus was a beautiful event on Saturday, January 18, 2020. Photo cred Melodie Yvonne
An Evening at The Vogue with the super talented Dan Layus was a beautiful event on Saturday, January 18, 2020. Photo cred Melodie Yvonne
An Evening at The Vogue with the super talented Dan Layus was a beautiful event on Saturday, January 18, 2020. Photo cred Melodie Yvonne
An Evening at The Vogue with the super talented Dan Layus was a beautiful event on Saturday, January 18, 2020. Photo cred Melodie Yvonne
An Evening at The Vogue with the super talented Dan Layus was a beautiful event on Saturday, January 18, 2020. Photo cred Melodie Yvonne
An Evening at The Vogue with the super talented Dan Layus was a beautiful event on Saturday, January 18, 2020. Photo cred Melodie Yvonne
An Evening at The Vogue with the super talented Dan Layus was a beautiful event on Saturday, January 18, 2020. Photo cred Melodie Yvonne
An Evening at The Vogue with the super talented Dan Layus was a beautiful event on Saturday, January 18, 2020. Photo cred Melodie Yvonne
An Evening at The Vogue with the super talented Dan Layus was a beautiful event on Saturday, January 18, 2020. Photo cred Melodie Yvonne
An Evening at The Vogue with the super talented Dan Layus was a beautiful event on Saturday, January 18, 2020. Photo cred Melodie Yvonne
An Evening at The Vogue with the super talented Dan Layus was a beautiful event on Saturday, January 18, 2020. Photo cred Melodie Yvonne
An Evening at The Vogue with the super talented Dan Layus was a beautiful event on Saturday, January 18, 2020. Photo cred Melodie Yvonne
An Evening at The Vogue with the super talented Dan Layus was a beautiful event on Saturday, January 18, 2020. Photo cred Melodie Yvonne
An Evening at The Vogue with the super talented Dan Layus was a beautiful event on Saturday, January 18, 2020. Photo cred Melodie Yvonne
An Evening at The Vogue with the super talented Dan Layus was a beautiful event on Saturday, January 18, 2020. Photo cred Melodie Yvonne
An Evening at The Vogue with the super talented Dan Layus was a beautiful event on Saturday, January 18, 2020. Photo cred Melodie Yvonne
An Evening at The Vogue with the super talented Dan Layus was a beautiful event on Saturday, January 18, 2020. Photo cred Melodie Yvonne
An Evening at The Vogue with the super talented Dan Layus was a beautiful event on Saturday, January 18, 2020. Photo cred Melodie Yvonne
An Evening at The Vogue with the super talented Dan Layus was a beautiful event on Saturday, January 18, 2020. Photo cred Melodie Yvonne
An Evening at The Vogue with the super talented Dan Layus was a beautiful event on Saturday, January 18, 2020. Photo cred Melodie Yvonne
An Evening at The Vogue with the super talented Dan Layus was a beautiful event on Saturday, January 18, 2020. Photo cred Melodie Yvonne
An Evening at The Vogue with the super talented Dan Layus was a beautiful event on Saturday, January 18, 2020. Photo cred Melodie Yvonne
An Evening at The Vogue with the super talented Dan Layus was a beautiful event on Saturday, January 18, 2020. Photo cred Melodie Yvonne
An Evening at The Vogue with the super talented Dan Layus was a beautiful event on Saturday, January 18, 2020. Photo cred Melodie Yvonne
An Evening at The Vogue with the super talented Dan Layus was a beautiful event on Saturday, January 18, 2020. Photo cred Melodie Yvonne
An Evening at The Vogue with the super talented Dan Layus was a beautiful event on Saturday, January 18, 2020. Photo cred Melodie Yvonne
An Evening at The Vogue with the super talented Dan Layus was a beautiful event on Saturday, January 18, 2020. Photo cred Melodie Yvonne
An Evening at The Vogue with the super talented Dan Layus was a beautiful event on Saturday, January 18, 2020. Photo cred Melodie Yvonne
An Evening at The Vogue with the super talented Dan Layus was a beautiful event on Saturday, January 18, 2020. Photo cred Melodie Yvonne
An Evening at The Vogue with the super talented Dan Layus was a beautiful event on Saturday, January 18, 2020. Photo cred Melodie Yvonne
An Evening at The Vogue with the super talented Dan Layus was a beautiful event on Saturday, January 18, 2020. Photo cred Melodie Yvonne
An Evening at The Vogue with the super talented Dan Layus was a beautiful event on Saturday, January 18, 2020. Photo cred Melodie Yvonne
An Evening at The Vogue with the super talented Dan Layus was a beautiful event on Saturday, January 18, 2020. Photo cred Melodie Yvonne
An Evening at The Vogue with the super talented Dan Layus was a beautiful event on Saturday, January 18, 2020. Photo cred Melodie Yvonne
An Evening at The Vogue with the super talented Dan Layus was a beautiful event on Saturday, January 18, 2020. Photo cred Melodie Yvonne
An Evening at The Vogue with the super talented Dan Layus was a beautiful event on Saturday, January 18, 2020. Photo cred Melodie Yvonne
An Evening at The Vogue with the super talented Dan Layus was a beautiful event on Saturday, January 18, 2020. Photo cred Melodie Yvonne
An Evening at The Vogue with the super talented Dan Layus was a beautiful event on Saturday, January 18, 2020. Photo cred Melodie Yvonne
An Evening at The Vogue with the super talented Dan Layus was a beautiful event on Saturday, January 18, 2020. Photo cred Melodie Yvonne
An Evening at The Vogue with the super talented Dan Layus was a beautiful event on Saturday, January 18, 2020. Photo cred Melodie Yvonne
An Evening at The Vogue with the super talented Dan Layus was a beautiful event on Saturday, January 18, 2020. Photo cred Melodie Yvonne
An Evening at The Vogue with the super talented Dan Layus was a beautiful event on Saturday, January 18, 2020. Photo cred Melodie Yvonne
An Evening at The Vogue with the super talented Dan Layus was a beautiful event on Saturday, January 18, 2020. Photo cred Melodie Yvonne
An Evening at The Vogue with the super talented Dan Layus was a beautiful event on Saturday, January 18, 2020. Photo cred Melodie Yvonne
An Evening at The Vogue with the super talented Dan Layus was a beautiful event on Saturday, January 18, 2020. Photo cred Melodie Yvonne
An Evening at The Vogue with the super talented Dan Layus was a beautiful event on Saturday, January 18, 2020. Photo cred Melodie Yvonne
An Evening at The Vogue with the super talented Dan Layus was a beautiful event on Saturday, January 18, 2020. Photo cred Melodie Yvonne
An Evening at The Vogue with the super talented Dan Layus was a beautiful event on Saturday, January 18, 2020. Photo cred Melodie Yvonne
An Evening at The Vogue with the super talented Dan Layus was a beautiful event on Saturday, January 18, 2020. Photo cred Melodie Yvonne
An Evening at The Vogue with the super talented Dan Layus was a beautiful event on Saturday, January 18, 2020. Photo cred Melodie Yvonne
An Evening at The Vogue with the super talented Dan Layus was a beautiful event on Saturday, January 18, 2020. Photo cred Melodie Yvonne
An Evening at The Vogue with the super talented Dan Layus was a beautiful event on Saturday, January 18, 2020. Photo cred Melodie Yvonne
An Evening at The Vogue with the super talented Dan Layus was a beautiful event on Saturday, January 18, 2020. Photo cred Melodie Yvonne
An Evening at The Vogue with the super talented Dan Layus was a beautiful event on Saturday, January 18, 2020. Photo cred Melodie Yvonne
An Evening at The Vogue with the super talented Dan Layus was a beautiful event on Saturday, January 18, 2020. Photo cred Melodie Yvonne
An Evening at The Vogue with the super talented Dan Layus was a beautiful event on Saturday, January 18, 2020. Photo cred Melodie Yvonne
An Evening at The Vogue with the super talented Dan Layus was a beautiful event on Saturday, January 18, 2020. Photo cred Melodie Yvonne
An Evening at The Vogue with the super talented Dan Layus was a beautiful event on Saturday, January 18, 2020. Photo cred Melodie Yvonne
An Evening at The Vogue with the super talented Dan Layus was a beautiful event on Saturday, January 18, 2020. Photo cred Melodie Yvonne
An Evening at The Vogue with the super talented Dan Layus was a beautiful event on Saturday, January 18, 2020. Photo cred Melodie Yvonne
An Evening at The Vogue with the super talented Dan Layus was a beautiful event on Saturday, January 18, 2020. Photo cred Melodie Yvonne
An Evening at The Vogue with the super talented Dan Layus was a beautiful event on Saturday, January 18, 2020. Photo cred Melodie Yvonne
An Evening at The Vogue with the super talented Dan Layus was a beautiful event on Saturday, January 18, 2020. Photo cred Melodie Yvonne
An Evening at The Vogue with the super talented Dan Layus was a beautiful event on Saturday, January 18, 2020. Photo cred Melodie Yvonne
An Evening at The Vogue with the super talented Dan Layus was a beautiful event on Saturday, January 18, 2020. Photo cred Melodie Yvonne
An Evening at The Vogue with the super talented Dan Layus was a beautiful event on Saturday, January 18, 2020. Photo cred Melodie Yvonne
An Evening at The Vogue with the super talented Dan Layus was a beautiful event on Saturday, January 18, 2020. Photo cred Melodie Yvonne
An Evening at The Vogue with the super talented Dan Layus was a beautiful event on Saturday, January 18, 2020. Photo cred Melodie Yvonne
An Evening at The Vogue with the super talented Dan Layus was a beautiful event on Saturday, January 18, 2020. Photo cred Melodie Yvonne
Other Shows You Might Like
Similar Artists