Forty5 Presents
AUGUSTANA Solo Tour
with John-Robert
Sat Nov 13, 2021 + Google Cal
7:00 PM / Show: 8:00 PM
21+
$22.50 to $32.50
Buy Tickets
AUGUSTANA at The Vogue Theatre in Indianapolis on November 13, 2021
HEALTH CHECK REQUIRED
At the artist's request, all attendees of this event will be required to have received a negative COVID-19 test within 72-hours prior to entering the venue OR be fully vaccinated against COVID-19. In attending the event, you certify and attest that you and all individuals in your party attending the event will abide by the following regulations:
Prior to entering the venue, all fans will provide digital or printed proof of a negative COVID-19 test within 72-hours, OR be fully vaccinated against COVID-19 (at least two weeks after final dose) and provide digital or printed documentation providing proof of immunization.
Masks are required whenever not actively drinking.
Entry requirements and venue protocols are subject to change.
For more information, please visit http://thevogue.com/healthcheck/
—-
Dan Layus has fronted Augustana as it's singer and primary songwriter since its formation in 2002. Building a dedicated following of fans off the backbone of hits like "Boston," "Sweet and Low" and "Steal Your Heart."
The most recent LP release AUGUSTANA-LIVE (RECORDED FROM A LIVESTREAM EVENT) was recorded live in December of 2020 and released in March of 2021. The concert recording was a long awaited arrival for fans of the band, who'd never released a live album until that point. In a solo performance setting, Dan Layus plays through some of the most well loved music from the groups catalogue in a chronological order. The concert is intimate and authentic, nuanced and powerful. He makes the songs feel experienced and lived in, and cements a moment into a recording that mirrors what he's done on stages across the world for so many years.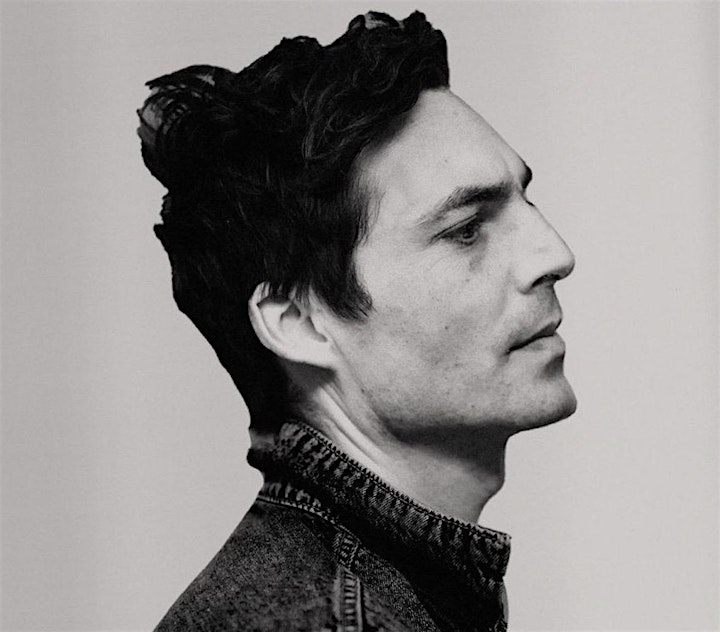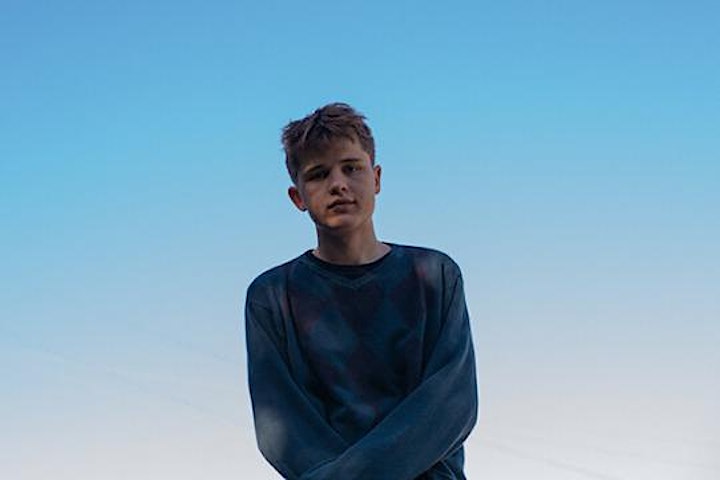 JOHN-ROBERT
From a town in Virginia of about 1000 people, the new Nice Life Recording Company / Warner Records-signee, John-Robert, has been working on his music in near-total isolation since childhood. Playing at county fairs and local open mics since age nine, the songwriter learned to single-handedly create arrangements of his favorite acts, using live instruments, looping pedals, and (eventually) Garageband and Logic.
Working in a vacuum allowed the young writer to craft his own style and become entirely self-sufficient. With writing most akin to early Ed Sheeran, Glen Hansard, and Damien Rice, John-Robert's latest single, "Urs," feels familiar enough but distinctly his own. Taking the purity of singer-songwriter works of the early 2010s and mixing it with busier, left-of-center production, John-Robert's "Urs," produced by Grammy-nominated Ricky Reed, turns the traditionally minimal production of the singer-songwriter into an exciting collage of dissimilar elements.
AUGUSTANA – SOLO TOUR
with John-Robert
Saturday November 13th
The Vogue Theater — Indianapolis
21 + / Doors at 8pm / Show at 9pm
An Evening at The Vogue with the super talented Dan Layus was a beautiful event on Saturday, January 18, 2020. Photo cred Melodie Yvonne
An Evening at The Vogue with the super talented Dan Layus was a beautiful event on Saturday, January 18, 2020. Photo cred Melodie Yvonne
An Evening at The Vogue with the super talented Dan Layus was a beautiful event on Saturday, January 18, 2020. Photo cred Melodie Yvonne
An Evening at The Vogue with the super talented Dan Layus was a beautiful event on Saturday, January 18, 2020. Photo cred Melodie Yvonne
An Evening at The Vogue with the super talented Dan Layus was a beautiful event on Saturday, January 18, 2020. Photo cred Melodie Yvonne
An Evening at The Vogue with the super talented Dan Layus was a beautiful event on Saturday, January 18, 2019. Photo cred Melodie Yvonne
An Evening at The Vogue with the super talented Dan Layus was a beautiful event on Saturday, January 18, 2019. Photo cred Melodie Yvonne
An Evening at The Vogue with the super talented Dan Layus was a beautiful event on Saturday, January 18, 2019. Photo cred Melodie Yvonne
An Evening at The Vogue with the super talented Dan Layus was a beautiful event on Saturday, January 18, 2019. Photo cred Melodie Yvonne
An Evening at The Vogue with the super talented Dan Layus was a beautiful event on Saturday, January 18, 2019. Photo cred Melodie Yvonne
An Evening at The Vogue with the super talented Dan Layus was a beautiful event on Saturday, January 18, 2019. Photo cred Melodie Yvonne
An Evening at The Vogue with the super talented Dan Layus was a beautiful event on Saturday, January 18, 2019. Photo cred Melodie Yvonne
An Evening at The Vogue with the super talented Dan Layus was a beautiful event on Saturday, January 18, 2019. Photo cred Melodie Yvonne
An Evening at The Vogue with the super talented Dan Layus was a beautiful event on Saturday, January 18, 2019. Photo cred Melodie Yvonne
An Evening at The Vogue with the super talented Dan Layus was a beautiful event on Saturday, January 18, 2019. Photo cred Melodie Yvonne
An Evening at The Vogue with the super talented Dan Layus was a beautiful event on Saturday, January 18, 2020. Photo cred Melodie Yvonne
An Evening at The Vogue with the super talented Dan Layus was a beautiful event on Saturday, January 18, 2020. Photo cred Melodie Yvonne
An Evening at The Vogue with the super talented Dan Layus was a beautiful event on Saturday, January 18, 2020. Photo cred Melodie Yvonne
An Evening at The Vogue with the super talented Dan Layus was a beautiful event on Saturday, January 18, 2020. Photo cred Melodie Yvonne
An Evening at The Vogue with the super talented Dan Layus was a beautiful event on Saturday, January 18, 2020. Photo cred Melodie Yvonne
An Evening at The Vogue with the super talented Dan Layus was a beautiful event on Saturday, January 18, 2020. Photo cred Melodie Yvonne
An Evening at The Vogue with the super talented Dan Layus was a beautiful event on Saturday, January 18, 2020. Photo cred Melodie Yvonne
An Evening at The Vogue with the super talented Dan Layus was a beautiful event on Saturday, January 18, 2020. Photo cred Melodie Yvonne
An Evening at The Vogue with the super talented Dan Layus was a beautiful event on Saturday, January 18, 2020. Photo cred Melodie Yvonne
An Evening at The Vogue with the super talented Dan Layus was a beautiful event on Saturday, January 18, 2020. Photo cred Melodie Yvonne
An Evening at The Vogue with the super talented Dan Layus was a beautiful event on Saturday, January 18, 2020. Photo cred Melodie Yvonne
An Evening at The Vogue with the super talented Dan Layus was a beautiful event on Saturday, January 18, 2020. Photo cred Melodie Yvonne
An Evening at The Vogue with the super talented Dan Layus was a beautiful event on Saturday, January 18, 2020. Photo cred Melodie Yvonne
An Evening at The Vogue with the super talented Dan Layus was a beautiful event on Saturday, January 18, 2020. Photo cred Melodie Yvonne
An Evening at The Vogue with the super talented Dan Layus was a beautiful event on Saturday, January 18, 2020. Photo cred Melodie Yvonne
An Evening at The Vogue with the super talented Dan Layus was a beautiful event on Saturday, January 18, 2020. Photo cred Melodie Yvonne
An Evening at The Vogue with the super talented Dan Layus was a beautiful event on Saturday, January 18, 2020. Photo cred Melodie Yvonne
An Evening at The Vogue with the super talented Dan Layus was a beautiful event on Saturday, January 18, 2020. Photo cred Melodie Yvonne
An Evening at The Vogue with the super talented Dan Layus was a beautiful event on Saturday, January 18, 2020. Photo cred Melodie Yvonne
An Evening at The Vogue with the super talented Dan Layus was a beautiful event on Saturday, January 18, 2020. Photo cred Melodie Yvonne
An Evening at The Vogue with the super talented Dan Layus was a beautiful event on Saturday, January 18, 2020. Photo cred Melodie Yvonne
An Evening at The Vogue with the super talented Dan Layus was a beautiful event on Saturday, January 18, 2020. Photo cred Melodie Yvonne
An Evening at The Vogue with the super talented Dan Layus was a beautiful event on Saturday, January 18, 2020. Photo cred Melodie Yvonne
An Evening at The Vogue with the super talented Dan Layus was a beautiful event on Saturday, January 18, 2020. Photo cred Melodie Yvonne
An Evening at The Vogue with the super talented Dan Layus was a beautiful event on Saturday, January 18, 2020. Photo cred Melodie Yvonne
An Evening at The Vogue with the super talented Dan Layus was a beautiful event on Saturday, January 18, 2020. Photo cred Melodie Yvonne
An Evening at The Vogue with the super talented Dan Layus was a beautiful event on Saturday, January 18, 2020. Photo cred Melodie Yvonne
An Evening at The Vogue with the super talented Dan Layus was a beautiful event on Saturday, January 18, 2020. Photo cred Melodie Yvonne
An Evening at The Vogue with the super talented Dan Layus was a beautiful event on Saturday, January 18, 2020. Photo cred Melodie Yvonne
An Evening at The Vogue with the super talented Dan Layus was a beautiful event on Saturday, January 18, 2020. Photo cred Melodie Yvonne
An Evening at The Vogue with the super talented Dan Layus was a beautiful event on Saturday, January 18, 2020. Photo cred Melodie Yvonne
An Evening at The Vogue with the super talented Dan Layus was a beautiful event on Saturday, January 18, 2020. Photo cred Melodie Yvonne
An Evening at The Vogue with the super talented Dan Layus was a beautiful event on Saturday, January 18, 2020. Photo cred Melodie Yvonne
An Evening at The Vogue with the super talented Dan Layus was a beautiful event on Saturday, January 18, 2020. Photo cred Melodie Yvonne
An Evening at The Vogue with the super talented Dan Layus was a beautiful event on Saturday, January 18, 2020. Photo cred Melodie Yvonne
An Evening at The Vogue with the super talented Dan Layus was a beautiful event on Saturday, January 18, 2020. Photo cred Melodie Yvonne
An Evening at The Vogue with the super talented Dan Layus was a beautiful event on Saturday, January 18, 2020. Photo cred Melodie Yvonne
An Evening at The Vogue with the super talented Dan Layus was a beautiful event on Saturday, January 18, 2020. Photo cred Melodie Yvonne
An Evening at The Vogue with the super talented Dan Layus was a beautiful event on Saturday, January 18, 2020. Photo cred Melodie Yvonne
An Evening at The Vogue with the super talented Dan Layus was a beautiful event on Saturday, January 18, 2020. Photo cred Melodie Yvonne
An Evening at The Vogue with the super talented Dan Layus was a beautiful event on Saturday, January 18, 2020. Photo cred Melodie Yvonne
An Evening at The Vogue with the super talented Dan Layus was a beautiful event on Saturday, January 18, 2020. Photo cred Melodie Yvonne
An Evening at The Vogue with the super talented Dan Layus was a beautiful event on Saturday, January 18, 2020. Photo cred Melodie Yvonne
An Evening at The Vogue with the super talented Dan Layus was a beautiful event on Saturday, January 18, 2020. Photo cred Melodie Yvonne
An Evening at The Vogue with the super talented Dan Layus was a beautiful event on Saturday, January 18, 2020. Photo cred Melodie Yvonne
An Evening at The Vogue with the super talented Dan Layus was a beautiful event on Saturday, January 18, 2020. Photo cred Melodie Yvonne
An Evening at The Vogue with the super talented Dan Layus was a beautiful event on Saturday, January 18, 2020. Photo cred Melodie Yvonne
An Evening at The Vogue with the super talented Dan Layus was a beautiful event on Saturday, January 18, 2020. Photo cred Melodie Yvonne
An Evening at The Vogue with the super talented Dan Layus was a beautiful event on Saturday, January 18, 2020. Photo cred Melodie Yvonne
An Evening at The Vogue with the super talented Dan Layus was a beautiful event on Saturday, January 18, 2020. Photo cred Melodie Yvonne
An Evening at The Vogue with the super talented Dan Layus was a beautiful event on Saturday, January 18, 2020. Photo cred Melodie Yvonne
An Evening at The Vogue with the super talented Dan Layus was a beautiful event on Saturday, January 18, 2020. Photo cred Melodie Yvonne
An Evening at The Vogue with the super talented Dan Layus was a beautiful event on Saturday, January 18, 2020. Photo cred Melodie Yvonne
An Evening at The Vogue with the super talented Dan Layus was a beautiful event on Saturday, January 18, 2020. Photo cred Melodie Yvonne
An Evening at The Vogue with the super talented Dan Layus was a beautiful event on Saturday, January 18, 2020. Photo cred Melodie Yvonne
An Evening at The Vogue with the super talented Dan Layus was a beautiful event on Saturday, January 18, 2020. Photo cred Melodie Yvonne
An Evening at The Vogue with the super talented Dan Layus was a beautiful event on Saturday, January 18, 2020. Photo cred Melodie Yvonne
An Evening at The Vogue with the super talented Dan Layus was a beautiful event on Saturday, January 18, 2020. Photo cred Melodie Yvonne
An Evening at The Vogue with the super talented Dan Layus was a beautiful event on Saturday, January 18, 2020. Photo cred Melodie Yvonne
An Evening at The Vogue with the super talented Dan Layus was a beautiful event on Saturday, January 18, 2020. Photo cred Melodie Yvonne
An Evening at The Vogue with the super talented Dan Layus was a beautiful event on Saturday, January 18, 2020. Photo cred Melodie Yvonne
An Evening at The Vogue with the super talented Dan Layus was a beautiful event on Saturday, January 18, 2020. Photo cred Melodie Yvonne
An Evening at The Vogue with the super talented Dan Layus was a beautiful event on Saturday, January 18, 2020. Photo cred Melodie Yvonne
An Evening at The Vogue with the super talented Dan Layus was a beautiful event on Saturday, January 18, 2020. Photo cred Melodie Yvonne
An Evening at The Vogue with the super talented Dan Layus was a beautiful event on Saturday, January 18, 2020. Photo cred Melodie Yvonne
An Evening at The Vogue with the super talented Dan Layus was a beautiful event on Saturday, January 18, 2020. Photo cred Melodie Yvonne
An Evening at The Vogue with the super talented Dan Layus was a beautiful event on Saturday, January 18, 2020. Photo cred Melodie Yvonne
An Evening at The Vogue with the super talented Dan Layus was a beautiful event on Saturday, January 18, 2020. Photo cred Melodie Yvonne
An Evening at The Vogue with the super talented Dan Layus was a beautiful event on Saturday, January 18, 2020. Photo cred Melodie Yvonne
An Evening at The Vogue with the super talented Dan Layus was a beautiful event on Saturday, January 18, 2020. Photo cred Melodie Yvonne
An Evening at The Vogue with the super talented Dan Layus was a beautiful event on Saturday, January 18, 2020. Photo cred Melodie Yvonne
An Evening at The Vogue with the super talented Dan Layus was a beautiful event on Saturday, January 18, 2020. Photo cred Melodie Yvonne
An Evening at The Vogue with the super talented Dan Layus was a beautiful event on Saturday, January 18, 2020. Photo cred Melodie Yvonne
An Evening at The Vogue with the super talented Dan Layus was a beautiful event on Saturday, January 18, 2020. Photo cred Melodie Yvonne
An Evening at The Vogue with the super talented Dan Layus was a beautiful event on Saturday, January 18, 2020. Photo cred Melodie Yvonne
An Evening at The Vogue with the super talented Dan Layus was a beautiful event on Saturday, January 18, 2020. Photo cred Melodie Yvonne
An Evening at The Vogue with the super talented Dan Layus was a beautiful event on Saturday, January 18, 2020. Photo cred Melodie Yvonne
An Evening at The Vogue with the super talented Dan Layus was a beautiful event on Saturday, January 18, 2020. Photo cred Melodie Yvonne
An Evening at The Vogue with the super talented Dan Layus was a beautiful event on Saturday, January 18, 2020. Photo cred Melodie Yvonne
An Evening at The Vogue with the super talented Dan Layus was a beautiful event on Saturday, January 18, 2020. Photo cred Melodie Yvonne
An Evening at The Vogue with the super talented Dan Layus was a beautiful event on Saturday, January 18, 2020. Photo cred Melodie Yvonne
An Evening at The Vogue with the super talented Dan Layus was a beautiful event on Saturday, January 18, 2020. Photo cred Melodie Yvonne
An Evening at The Vogue with the super talented Dan Layus was a beautiful event on Saturday, January 18, 2020. Photo cred Melodie Yvonne
An Evening at The Vogue with the super talented Dan Layus was a beautiful event on Saturday, January 18, 2020. Photo cred Melodie Yvonne
An Evening at The Vogue with the super talented Dan Layus was a beautiful event on Saturday, January 18, 2020. Photo cred Melodie Yvonne
An Evening at The Vogue with the super talented Dan Layus was a beautiful event on Saturday, January 18, 2020. Photo cred Melodie Yvonne
An Evening at The Vogue with the super talented Dan Layus was a beautiful event on Saturday, January 18, 2020. Photo cred Melodie Yvonne
An Evening at The Vogue with the super talented Dan Layus was a beautiful event on Saturday, January 18, 2020. Photo cred Melodie Yvonne
An Evening at The Vogue with the super talented Dan Layus was a beautiful event on Saturday, January 18, 2020. Photo cred Melodie Yvonne
An Evening at The Vogue with the super talented Dan Layus was a beautiful event on Saturday, January 18, 2020. Photo cred Melodie Yvonne
An Evening at The Vogue with the super talented Dan Layus was a beautiful event on Saturday, January 18, 2020. Photo cred Melodie Yvonne
An Evening at The Vogue with the super talented Dan Layus was a beautiful event on Saturday, January 18, 2020. Photo cred Melodie Yvonne
An Evening at The Vogue with the super talented Dan Layus was a beautiful event on Saturday, January 18, 2020. Photo cred Melodie Yvonne
An Evening at The Vogue with the super talented Dan Layus was a beautiful event on Saturday, January 18, 2020. Photo cred Melodie Yvonne
An Evening at The Vogue with the super talented Dan Layus was a beautiful event on Saturday, January 18, 2020. Photo cred Melodie Yvonne
An Evening at The Vogue with the super talented Dan Layus was a beautiful event on Saturday, January 18, 2020. Photo cred Melodie Yvonne
An Evening at The Vogue with the super talented Dan Layus was a beautiful event on Saturday, January 18, 2020. Photo cred Melodie Yvonne
An Evening at The Vogue with the super talented Dan Layus was a beautiful event on Saturday, January 18, 2020. Photo cred Melodie Yvonne
An Evening at The Vogue with the super talented Dan Layus was a beautiful event on Saturday, January 18, 2020. Photo cred Melodie Yvonne
An Evening at The Vogue with the super talented Dan Layus was a beautiful event on Saturday, January 18, 2020. Photo cred Melodie Yvonne
An Evening at The Vogue with the super talented Dan Layus was a beautiful event on Saturday, January 18, 2020. Photo cred Melodie Yvonne
An Evening at The Vogue with the super talented Dan Layus was a beautiful event on Saturday, January 18, 2020. Photo cred Melodie Yvonne
An Evening at The Vogue with the super talented Dan Layus was a beautiful event on Saturday, January 18, 2020. Photo cred Melodie Yvonne
An Evening at The Vogue with the super talented Dan Layus was a beautiful event on Saturday, January 18, 2020. Photo cred Melodie Yvonne
An Evening at The Vogue with the super talented Dan Layus was a beautiful event on Saturday, January 18, 2020. Photo cred Melodie Yvonne
An Evening at The Vogue with the super talented Dan Layus was a beautiful event on Saturday, January 18, 2020. Photo cred Melodie Yvonne
An Evening at The Vogue with the super talented Dan Layus was a beautiful event on Saturday, January 18, 2020. Photo cred Melodie Yvonne
An Evening at The Vogue with the super talented Dan Layus was a beautiful event on Saturday, January 18, 2020. Photo cred Melodie Yvonne
An Evening at The Vogue with the super talented Dan Layus was a beautiful event on Saturday, January 18, 2020. Photo cred Melodie Yvonne
An Evening at The Vogue with the super talented Dan Layus was a beautiful event on Saturday, January 18, 2020. Photo cred Melodie Yvonne
An Evening at The Vogue with the super talented Dan Layus was a beautiful event on Saturday, January 18, 2020. Photo cred Melodie Yvonne
An Evening at The Vogue with the super talented Dan Layus was a beautiful event on Saturday, January 18, 2020. Photo cred Melodie Yvonne
An Evening at The Vogue with the super talented Dan Layus was a beautiful event on Saturday, January 18, 2020. Photo cred Melodie Yvonne
An Evening at The Vogue with the super talented Dan Layus was a beautiful event on Saturday, January 18, 2020. Photo cred Melodie Yvonne
An Evening at The Vogue with the super talented Dan Layus was a beautiful event on Saturday, January 18, 2020. Photo cred Melodie Yvonne
An Evening at The Vogue with the super talented Dan Layus was a beautiful event on Saturday, January 18, 2020. Photo cred Melodie Yvonne
Other Shows You Might Like
Similar Artists