Sun King Concert Series
A Tribute to Tom Petty
Featuring Southern Accents + Ike & Rory
Fri Dec 18, 2020 + Google Cal
7:00 PM / Show: 8:00 PM
21+
$12 to $15
Buy Tickets
A Tribute to Tom Petty, featuring Southern Accents
Celebrate Tom Petty's Life and Music with Southern Accents at the Vogue!
America's Favorite Tribute to Tom Petty & The Heartbreakers – Southern Accents In Concert
When he died on October 2, 2017, ‪Tom Petty‬ left behind a lifetime of classic songs — songs that are woven into the very fabric of popular culture. Those songs live on in Petty's dozens of albums, both as a solo artist and with ‪the Heartbreakers‬, but now that the man himself is gone, so is the opportunity to experience him delivering them live to a crowd of adoring fans. But there is the next best thing: Southern Accents, the ultimate ‪Tom Petty‬ tribute band.
Comprising six superlative musicians from Nashville's rich music scene, Southern Accents have been bringing fans the Petty experience for the last three years, not only performing his timeless hits with exacting reverence but even looking and acting the part. At the helm is Petty doppelganger Ronnie Gregg, who sports the straw-colored locks and Mad Hatter haberdashery of "Don't Come Around Here No More"-era Petty, not to mention the signature voice and funky moves. Backing him are musicians who've toured with the likes of some of the biggest names in music today, all of whom know both the licks and the looks of their counterparts in the Heartbreakers. These are veteran players who've proven themselves over the years in a slew of major professional projects and dedicate their time and attention to Southern Accents for one simple reason: They love sharing the music of ‪Tom Petty‬.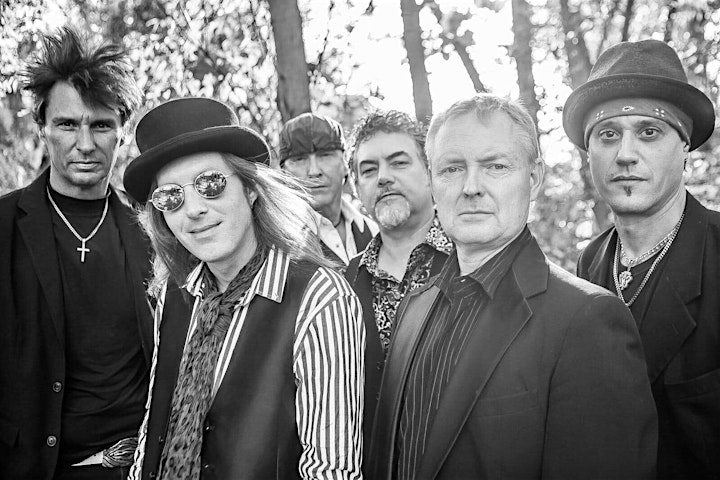 And when Southern Accents take the stage, they embody not just the music but the feeling of a Petty concert. The band loves the songs you love, of course, blockbuster hits like "American Girl" and "Refugee." But they also love the possibility of exposing their audiences to Petty songs they might not know, older rarities and obscure B-sides like "Honey Bee" and "Crawling Back to You." A typical Southern Accents show will have audiences singing along and probably shedding a tear or two — out of joy, for sure, and also out of reverence for the dearly departed, one of the greatest American artists of all time.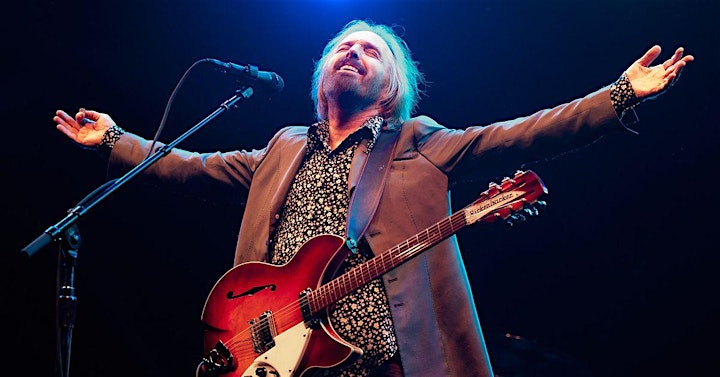 What We Are Doing To Keep Fans Safe
Limited Capacity: Per Marion County public health orders, the capacity for this event will be limited.
Face Coverings: All patrons and employees will be required to wear a face covering when entering the venue. Face coverings must remain on when high traffic areas such as restrooms, hallways and service areas. Masks are not required while consuming a beverage or interacting inside of your social circle. Please bring your own mask. Disposable masks are available for purchase at the box office but quantities are limited.
Signage: Pay attention to signage as you enter on the exterior of the venue, as well as various points throughout the venue. Remember, by purchasing a ticket and entering the venue you are doing so at your own risk.
Cleaning: The Vogue continues to maintain its enhanced cleaning procedures which include a thorough cleaning before and after every show. The Vogue has implemented a new Viruscide Spray system that is delivered via commercial anaomizer spraying system. The Vogue treats all high-traffic areas with Nu-Foamicide, which is recommended by the CDC to kill Covid-19, before and after shows. Security staff will be responsible for disinfecting high traffic areas including service areas, door handles and restroom facilities throughout the show.
In an effort to reduce and sanitize high-traffic touchpoints, restroom doors will stay open at all times
Line Cue & Entrance Procedures: We will provide a defined entrance lane for you to enter the venue. Please follow the markings on the ground that will help you maintain social distancing as you enter.
New Point-of-Sale System: We've installed a new point-of-sale system that will not only speed up transaction time, it will provide more visibility into your checkout process. Consumer-facing screens allow guests to complete the checkout process more efficiently directly with their credit card or Apple Pay which creates less handling of cash and cards across the service area.
What We Are Doing To Keep Artists Safe
Barricade: When applicable, the Vogue utilizes a stage barricade that allows for proper distancing between the artist and the crowd. This is also a preventative measure to ensure patrons do not get on the stage during the show.
What We Are Doing To Keep Our Staff Safe
All employees will wearing a face covering that covers the nose and mouth
All employees will submit to a pre-shift temperature check. Employees who feel ill or showing any symptoms of illness will not be allowed to work.
Employees will take frequent breaks for personal sanitization and hand washing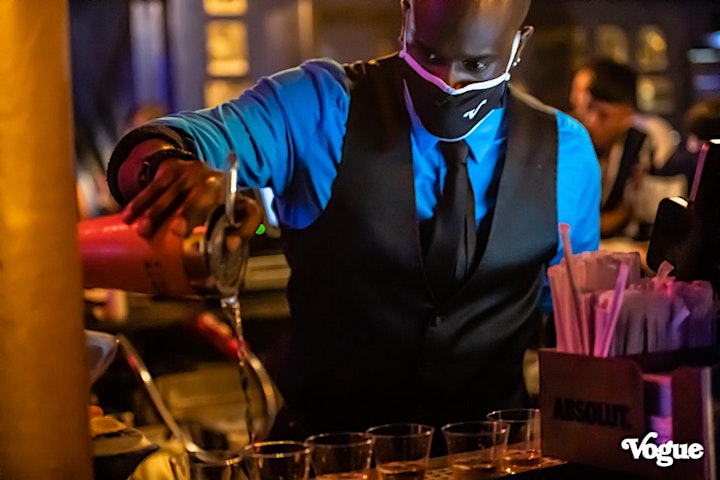 GENERAL ADMISSION, LIMITED SEATING, LIMITED CAPACITY.
MUST BE 21 TO ENTER.
ALL GUESTS MUST WEAR A FACE COVERING PER MARION COUNTY PUBLIC HEALTH ORDER. PLEASE BRING YOUR OWN. DISPOSABLE FACE MASKS WILL BE AVAILABLE FOR PURCHASE AT THE BOX OFFICE, BUT QUANTITIES ARE LIMITED. THIS POLICY IS SUBJECT TO CHANGE BASED ON THE ORDER OF LOCAL AUTHORITIES AND AT THE VENUE'S DISCRETION.
Southern Accents created a musical masterpiece at The Vogue Theatre with their phenomenal tribute to Tom Petty and The Heartbreakers on Saturday, June 15, 2019. Photo cred Melodie Yvonne
Southern Accents created a musical masterpiece at The Vogue Theatre with their phenomenal tribute to Tom Petty and The Heartbreakers on Saturday, June 15, 2019. Photo cred Melodie Yvonne
Southern Accents created a musical masterpiece at The Vogue Theatre with their phenomenal tribute to Tom Petty and The Heartbreakers on Saturday, June 15, 2019. Photo cred Melodie Yvonne
Southern Accents created a musical masterpiece at The Vogue Theatre with their phenomenal tribute to Tom Petty and The Heartbreakers on Saturday, June 15, 2019. Photo cred Melodie Yvonne
Southern Accents created a musical masterpiece at The Vogue Theatre with their phenomenal tribute to Tom Petty and The Heartbreakers on Saturday, June 15, 2019. Photo cred Melodie Yvonne
Southern Accents created a musical masterpiece at The Vogue Theatre with their phenomenal tribute to Tom Petty and The Heartbreakers on Saturday, June 15, 2019. Photo cred Melodie Yvonne
Southern Accents created a musical masterpiece at The Vogue Theatre with their phenomenal tribute to Tom Petty and The Heartbreakers on Saturday, June 15, 2019. Photo cred Melodie Yvonne
Southern Accents created a musical masterpiece at The Vogue Theatre with their phenomenal tribute to Tom Petty and The Heartbreakers on Saturday, June 15, 2019. Photo cred Melodie Yvonne
+94 More
Southern Accents created a musical masterpiece at The Vogue Theatre with their phenomenal tribute to Tom Petty and The Heartbreakers on Saturday, June 15, 2019. Photo cred Melodie Yvonne
Southern Accents created a musical masterpiece at The Vogue Theatre with their phenomenal tribute to Tom Petty and The Heartbreakers on Saturday, June 15, 2019. Photo cred Melodie Yvonne
Southern Accents created a musical masterpiece at The Vogue Theatre with their phenomenal tribute to Tom Petty and The Heartbreakers on Saturday, June 15, 2019. Photo cred Melodie Yvonne
Southern Accents created a musical masterpiece at The Vogue Theatre with their phenomenal tribute to Tom Petty and The Heartbreakers on Saturday, June 15, 2019. Photo cred Melodie Yvonne
Southern Accents created a musical masterpiece at The Vogue Theatre with their phenomenal tribute to Tom Petty and The Heartbreakers on Saturday, June 15, 2019. Photo cred Melodie Yvonne
Southern Accents created a musical masterpiece at The Vogue Theatre with their phenomenal tribute to Tom Petty and The Heartbreakers on Saturday, June 15, 2019. Photo cred Melodie Yvonne
Southern Accents created a musical masterpiece at The Vogue Theatre with their phenomenal tribute to Tom Petty and The Heartbreakers on Saturday, June 15, 2019. Photo cred Melodie Yvonne
Southern Accents created a musical masterpiece at The Vogue Theatre with their phenomenal tribute to Tom Petty and The Heartbreakers on Saturday, June 15, 2019. Photo cred Melodie Yvonne
Southern Accents created a musical masterpiece at The Vogue Theatre with their phenomenal tribute to Tom Petty and The Heartbreakers on Saturday, June 15, 2019. Photo cred Melodie Yvonne
Southern Accents created a musical masterpiece at The Vogue Theatre with their phenomenal tribute to Tom Petty and The Heartbreakers on Saturday, June 15, 2019. Photo cred Melodie Yvonne
Southern Accents created a musical masterpiece at The Vogue Theatre with their phenomenal tribute to Tom Petty and The Heartbreakers on Saturday, June 15, 2019. Photo cred Melodie Yvonne
Southern Accents created a musical masterpiece at The Vogue Theatre with their phenomenal tribute to Tom Petty and The Heartbreakers on Saturday, June 15, 2019. Photo cred Melodie Yvonne
Southern Accents created a musical masterpiece at The Vogue Theatre with their phenomenal tribute to Tom Petty and The Heartbreakers on Saturday, June 15, 2019. Photo cred Melodie Yvonne
Southern Accents created a musical masterpiece at The Vogue Theatre with their phenomenal tribute to Tom Petty and The Heartbreakers on Saturday, June 15, 2019. Photo cred Melodie Yvonne
Southern Accents created a musical masterpiece at The Vogue Theatre with their phenomenal tribute to Tom Petty and The Heartbreakers on Saturday, June 15, 2019. Photo cred Melodie Yvonne
Southern Accents created a musical masterpiece at The Vogue Theatre with their phenomenal tribute to Tom Petty and The Heartbreakers on Saturday, June 15, 2019. Photo cred Melodie Yvonne
Southern Accents created a musical masterpiece at The Vogue Theatre with their phenomenal tribute to Tom Petty and The Heartbreakers on Saturday, June 15, 2019. Photo cred Melodie Yvonne
Southern Accents created a musical masterpiece at The Vogue Theatre with their phenomenal tribute to Tom Petty and The Heartbreakers on Saturday, June 15, 2019. Photo cred Melodie Yvonne
Southern Accents created a musical masterpiece at The Vogue Theatre with their phenomenal tribute to Tom Petty and The Heartbreakers on Saturday, June 15, 2019. Photo cred Melodie Yvonne
Southern Accents created a musical masterpiece at The Vogue Theatre with their phenomenal tribute to Tom Petty and The Heartbreakers on Saturday, June 15, 2019. Photo cred Melodie Yvonne
Southern Accents created a musical masterpiece at The Vogue Theatre with their phenomenal tribute to Tom Petty and The Heartbreakers on Saturday, June 15, 2019. Photo cred Melodie Yvonne
Southern Accents created a musical masterpiece at The Vogue Theatre with their phenomenal tribute to Tom Petty and The Heartbreakers on Saturday, June 15, 2019. Photo cred Melodie Yvonne
Southern Accents created a musical masterpiece at The Vogue Theatre with their phenomenal tribute to Tom Petty and The Heartbreakers on Saturday, June 15, 2019. Photo cred Melodie Yvonne
Southern Accents created a musical masterpiece at The Vogue Theatre with their phenomenal tribute to Tom Petty and The Heartbreakers on Saturday, June 15, 2019. Photo cred Melodie Yvonne
Southern Accents created a musical masterpiece at The Vogue Theatre with their phenomenal tribute to Tom Petty and The Heartbreakers on Saturday, June 15, 2019. Photo cred Melodie Yvonne
Southern Accents created a musical masterpiece at The Vogue Theatre with their phenomenal tribute to Tom Petty and The Heartbreakers on Saturday, June 15, 2019. Photo cred Melodie Yvonne
Southern Accents created a musical masterpiece at The Vogue Theatre with their phenomenal tribute to Tom Petty and The Heartbreakers on Saturday, June 15, 2019. Photo cred Melodie Yvonne
Southern Accents created a musical masterpiece at The Vogue Theatre with their phenomenal tribute to Tom Petty and The Heartbreakers on Saturday, June 15, 2019. Photo cred Melodie Yvonne
Southern Accents created a musical masterpiece at The Vogue Theatre with their phenomenal tribute to Tom Petty and The Heartbreakers on Saturday, June 15, 2019. Photo cred Melodie Yvonne
Southern Accents created a musical masterpiece at The Vogue Theatre with their phenomenal tribute to Tom Petty and The Heartbreakers on Saturday, June 15, 2019. Photo cred Melodie Yvonne
Southern Accents created a musical masterpiece at The Vogue Theatre with their phenomenal tribute to Tom Petty and The Heartbreakers on Saturday, June 15, 2019. Photo cred Melodie Yvonne
Southern Accents created a musical masterpiece at The Vogue Theatre with their phenomenal tribute to Tom Petty and The Heartbreakers on Saturday, June 15, 2019. Photo cred Melodie Yvonne
Southern Accents created a musical masterpiece at The Vogue Theatre with their phenomenal tribute to Tom Petty and The Heartbreakers on Saturday, June 15, 2019. Photo cred Melodie Yvonne
Southern Accents created a musical masterpiece at The Vogue Theatre with their phenomenal tribute to Tom Petty and The Heartbreakers on Saturday, June 15, 2019. Photo cred Melodie Yvonne
Southern Accents created a musical masterpiece at The Vogue Theatre with their phenomenal tribute to Tom Petty and The Heartbreakers on Saturday, June 15, 2019. Photo cred Melodie Yvonne
Southern Accents created a musical masterpiece at The Vogue Theatre with their phenomenal tribute to Tom Petty and The Heartbreakers on Saturday, June 15, 2019. Photo cred Melodie Yvonne
Southern Accents created a musical masterpiece at The Vogue Theatre with their phenomenal tribute to Tom Petty and The Heartbreakers on Saturday, June 15, 2019. Photo cred Melodie Yvonne
Southern Accents created a musical masterpiece at The Vogue Theatre with their phenomenal tribute to Tom Petty and The Heartbreakers on Saturday, June 15, 2019. Photo cred Melodie Yvonne
Southern Accents created a musical masterpiece at The Vogue Theatre with their phenomenal tribute to Tom Petty and The Heartbreakers on Saturday, June 15, 2019. Photo cred Melodie Yvonne
Southern Accents created a musical masterpiece at The Vogue Theatre with their phenomenal tribute to Tom Petty and The Heartbreakers on Saturday, June 15, 2019. Photo cred Melodie Yvonne
Southern Accents created a musical masterpiece at The Vogue Theatre with their phenomenal tribute to Tom Petty and The Heartbreakers on Saturday, June 15, 2019. Photo cred Melodie Yvonne
Southern Accents created a musical masterpiece at The Vogue Theatre with their phenomenal tribute to Tom Petty and The Heartbreakers on Saturday, June 15, 2019. Photo cred Melodie Yvonne
Southern Accents created a musical masterpiece at The Vogue Theatre with their phenomenal tribute to Tom Petty and The Heartbreakers on Saturday, June 15, 2019. Photo cred Melodie Yvonne
Southern Accents created a musical masterpiece at The Vogue Theatre with their phenomenal tribute to Tom Petty and The Heartbreakers on Saturday, June 15, 2019. Photo cred Melodie Yvonne
Southern Accents created a musical masterpiece at The Vogue Theatre with their phenomenal tribute to Tom Petty and The Heartbreakers on Saturday, June 15, 2019. Photo cred Melodie Yvonne
Southern Accents created a musical masterpiece at The Vogue Theatre with their phenomenal tribute to Tom Petty and The Heartbreakers on Saturday, June 15, 2019. Photo cred Melodie Yvonne
Southern Accents created a musical masterpiece at The Vogue Theatre with their phenomenal tribute to Tom Petty and The Heartbreakers on Saturday, June 15, 2019. Photo cred Melodie Yvonne
Southern Accents created a musical masterpiece at The Vogue Theatre with their phenomenal tribute to Tom Petty and The Heartbreakers on Saturday, June 15, 2019. Photo cred Melodie Yvonne
Southern Accents created a musical masterpiece at The Vogue Theatre with their phenomenal tribute to Tom Petty and The Heartbreakers on Saturday, June 15, 2019. Photo cred Melodie Yvonne
Southern Accents created a musical masterpiece at The Vogue Theatre with their phenomenal tribute to Tom Petty and The Heartbreakers on Saturday, June 15, 2019. Photo cred Melodie Yvonne
Southern Accents created a musical masterpiece at The Vogue Theatre with their phenomenal tribute to Tom Petty and The Heartbreakers on Saturday, June 15, 2019. Photo cred Melodie Yvonne
Southern Accents created a musical masterpiece at The Vogue Theatre with their phenomenal tribute to Tom Petty and The Heartbreakers on Saturday, June 15, 2019. Photo cred Melodie Yvonne
Southern Accents created a musical masterpiece at The Vogue Theatre with their phenomenal tribute to Tom Petty and The Heartbreakers on Saturday, June 15, 2019. Photo cred Melodie Yvonne
Southern Accents created a musical masterpiece at The Vogue Theatre with their phenomenal tribute to Tom Petty and The Heartbreakers on Saturday, June 15, 2019. Photo cred Melodie Yvonne
Southern Accents created a musical masterpiece at The Vogue Theatre with their phenomenal tribute to Tom Petty and The Heartbreakers on Saturday, June 15, 2019. Photo cred Melodie Yvonne
Southern Accents created a musical masterpiece at The Vogue Theatre with their phenomenal tribute to Tom Petty and The Heartbreakers on Saturday, June 15, 2019. Photo cred Melodie Yvonne
Southern Accents created a musical masterpiece at The Vogue Theatre with their phenomenal tribute to Tom Petty and The Heartbreakers on Saturday, June 15, 2019. Photo cred Melodie Yvonne
Southern Accents created a musical masterpiece at The Vogue Theatre with their phenomenal tribute to Tom Petty and The Heartbreakers on Saturday, June 15, 2019. Photo cred Melodie Yvonne
Southern Accents created a musical masterpiece at The Vogue Theatre with their phenomenal tribute to Tom Petty and The Heartbreakers on Saturday, June 15, 2019. Photo cred Melodie Yvonne
Southern Accents created a musical masterpiece at The Vogue Theatre with their phenomenal tribute to Tom Petty and The Heartbreakers on Saturday, June 15, 2019. Photo cred Melodie Yvonne
Southern Accents created a musical masterpiece at The Vogue Theatre with their phenomenal tribute to Tom Petty and The Heartbreakers on Saturday, June 15, 2019. Photo cred Melodie Yvonne
Southern Accents created a musical masterpiece at The Vogue Theatre with their phenomenal tribute to Tom Petty and The Heartbreakers on Saturday, June 15, 2019. Photo cred Melodie Yvonne
Southern Accents created a musical masterpiece at The Vogue Theatre with their phenomenal tribute to Tom Petty and The Heartbreakers on Saturday, June 15, 2019. Photo cred Melodie Yvonne
Southern Accents created a musical masterpiece at The Vogue Theatre with their phenomenal tribute to Tom Petty and The Heartbreakers on Saturday, June 15, 2019. Photo cred Melodie Yvonne
Southern Accents created a musical masterpiece at The Vogue Theatre with their phenomenal tribute to Tom Petty and The Heartbreakers on Saturday, June 15, 2019. Photo cred Melodie Yvonne
Southern Accents created a musical masterpiece at The Vogue Theatre with their phenomenal tribute to Tom Petty and The Heartbreakers on Saturday, June 15, 2019. Photo cred Melodie Yvonne
Southern Accents created a musical masterpiece at The Vogue Theatre with their phenomenal tribute to Tom Petty and The Heartbreakers on Saturday, June 15, 2019. Photo cred Melodie Yvonne
Southern Accents created a musical masterpiece at The Vogue Theatre with their phenomenal tribute to Tom Petty and The Heartbreakers on Saturday, June 15, 2019. Photo cred Melodie Yvonne
Southern Accents created a musical masterpiece at The Vogue Theatre with their phenomenal tribute to Tom Petty and The Heartbreakers on Saturday, June 15, 2019. Photo cred Melodie Yvonne
Southern Accents created a musical masterpiece at The Vogue Theatre with their phenomenal tribute to Tom Petty and The Heartbreakers on Saturday, June 15, 2019. Photo cred Melodie Yvonne
Southern Accents created a musical masterpiece at The Vogue Theatre with their phenomenal tribute to Tom Petty and The Heartbreakers on Saturday, June 15, 2019. Photo cred Melodie Yvonne
Southern Accents created a musical masterpiece at The Vogue Theatre with their phenomenal tribute to Tom Petty and The Heartbreakers on Saturday, June 15, 2019. Photo cred Melodie Yvonne
Southern Accents created a musical masterpiece at The Vogue Theatre with their phenomenal tribute to Tom Petty and The Heartbreakers on Saturday, June 15, 2019. Photo cred Melodie Yvonne
Southern Accents created a musical masterpiece at The Vogue Theatre with their phenomenal tribute to Tom Petty and The Heartbreakers on Saturday, June 15, 2019. Photo cred Melodie Yvonne
Southern Accents created a musical masterpiece at The Vogue Theatre with their phenomenal tribute to Tom Petty and The Heartbreakers on Saturday, June 15, 2019. Photo cred Melodie Yvonne
Southern Accents created a musical masterpiece at The Vogue Theatre with their phenomenal tribute to Tom Petty and The Heartbreakers on Saturday, June 15, 2019. Photo cred Melodie Yvonne
Southern Accents created a musical masterpiece at The Vogue Theatre with their phenomenal tribute to Tom Petty and The Heartbreakers on Saturday, June 15, 2019. Photo cred Melodie Yvonne
Southern Accents created a musical masterpiece at The Vogue Theatre with their phenomenal tribute to Tom Petty and The Heartbreakers on Saturday, June 15, 2019. Photo cred Melodie Yvonne
Southern Accents created a musical masterpiece at The Vogue Theatre with their phenomenal tribute to Tom Petty and The Heartbreakers on Saturday, June 15, 2019. Photo cred Melodie Yvonne
Southern Accents created a musical masterpiece at The Vogue Theatre with their phenomenal tribute to Tom Petty and The Heartbreakers on Saturday, June 15, 2019. Photo cred Melodie Yvonne
Southern Accents created a musical masterpiece at The Vogue Theatre with their phenomenal tribute to Tom Petty and The Heartbreakers on Saturday, June 15, 2019. Photo cred Melodie Yvonne
Southern Accents created a musical masterpiece at The Vogue Theatre with their phenomenal tribute to Tom Petty and The Heartbreakers on Saturday, June 15, 2019. Photo cred Melodie Yvonne
Southern Accents created a musical masterpiece at The Vogue Theatre with their phenomenal tribute to Tom Petty and The Heartbreakers on Saturday, June 15, 2019. Photo cred Melodie Yvonne
Southern Accents created a musical masterpiece at The Vogue Theatre with their phenomenal tribute to Tom Petty and The Heartbreakers on Saturday, June 15, 2019. Photo cred Melodie Yvonne
Southern Accents created a musical masterpiece at The Vogue Theatre with their phenomenal tribute to Tom Petty and The Heartbreakers on Saturday, June 15, 2019. Photo cred Melodie Yvonne
Southern Accents created a musical masterpiece at The Vogue Theatre with their phenomenal tribute to Tom Petty and The Heartbreakers on Saturday, June 15, 2019. Photo cred Melodie Yvonne
Southern Accents created a musical masterpiece at The Vogue Theatre with their phenomenal tribute to Tom Petty and The Heartbreakers on Saturday, June 15, 2019. Photo cred Melodie Yvonne
Southern Accents created a musical masterpiece at The Vogue Theatre with their phenomenal tribute to Tom Petty and The Heartbreakers on Saturday, June 15, 2019. Photo cred Melodie Yvonne
Southern Accents created a musical masterpiece at The Vogue Theatre with their phenomenal tribute to Tom Petty and The Heartbreakers on Saturday, June 15, 2019. Photo cred Melodie Yvonne
Southern Accents created a musical masterpiece at The Vogue Theatre with their phenomenal tribute to Tom Petty and The Heartbreakers on Saturday, June 15, 2019. Photo cred Melodie Yvonne
Southern Accents created a musical masterpiece at The Vogue Theatre with their phenomenal tribute to Tom Petty and The Heartbreakers on Saturday, June 15, 2019. Photo cred Melodie Yvonne
Southern Accents created a musical masterpiece at The Vogue Theatre with their phenomenal tribute to Tom Petty and The Heartbreakers on Saturday, June 15, 2019. Photo cred Melodie Yvonne
Southern Accents created a musical masterpiece at The Vogue Theatre with their phenomenal tribute to Tom Petty and The Heartbreakers on Saturday, June 15, 2019. Photo cred Melodie Yvonne
Other Shows You Might Like
Similar Artists