RESCHEDULED
Forty5 Presents
3 Chambers Tour: Raekwon x Ghostface x GZA
with GZA
Fri Mar 04, 2022 + Google Cal
9:00 PM / Show: 9:00 PM
21+
$49.50 to $99.50
Buy Tickets
3 Chambers Tour: Raekwon x Ghostface x GZA at The Vogue in Indianapolis on March 4, 2022
RESCHEDULED!
This show has been re-scheduled for March 4, 2022. All tickets purchased for the original event date (Dec 18, 2021) are still valid and no further action is required.
GHOSTFACE KILLAH
Whether judged strictly by his work with Wu-Tang Clan or as a solo artist, Ghostface Killah is an indisputable giant. A masterful storyteller whose range extends from graphic crime fantasies to stirring autobiographical recollections, the rapper first appeared with his Staten Island group's trail-blazing Enter the Wu-Tang (1993) and started building a vast solo discography with Ironman (1996). His platinum-certified debut strengthened a partnership with the RZA, whose bracing mutations of dusty soul have either soundtracked or influenced much of his best output. After an occasionally commercial early period with Epic that yielded a second classic, Supreme Clientele (2000), Ghost moved to Def Jam, where he released six additional solo LPs highlighted by his fourth Top Ten pop album, Fishscale (2006). Throughout the following decade, Ghost added to his legacy with a series of creatively unrestricted works, many of which were whole-album collaborations, conceived with the likes of the RZA-inspired Adrian Younge, BadBadNotGood, and Czarface. These included the two-volume Twelve Reasons to Die (2013 and 2015), Sour Soul (2015), and Czarface Meets Ghostface (2019).
The rapper born Dennis Coles emerged from his native Staten Island as part of Wu-Tang Clan, who released their first single in 1992 and became one of the strongest hip-hop institutions the following year with Enter the Wu-Tang (36 Chambers). On the album's fifth and final single, "Can It Be All So Simple," Ghostface rhymed about his intent to "make more hits with Rae and A," singling out fellow Wu-Tang members Raekwon and the RZA. He quickly achieved his goal. In August 1995, a few months after Enter the Wu-Tang was certified platinum, "Tony Starks (Ghost Face Killer)" was billed as guest star on Raekwon's RZA-produced Only Built 4 Cuban Linx. Among the tracks featuring Ghost were the preceding lead single "Heaven & Hell," a remix of "Can It Be All So Simple," and the Top Five Billboard rap hits "Criminology" and "Ice Cream." During the same year, Ghost linked with Raekwon and RZA on other Wu-Tang projects, namely Ol' Dirty Bastard's Return to the 36 Chambers and GZA's Liquid Swords, and took part in the making of yet another classic, Queensbridge duo Mobb Deep's The Infamous. These appearances, plus subsequent headlining contributions to the soundtracks of Don't Be a Menace to South Central While Drinking Your Juice in the Hood and Sunset Park, primed Ghost for his own solo breakout.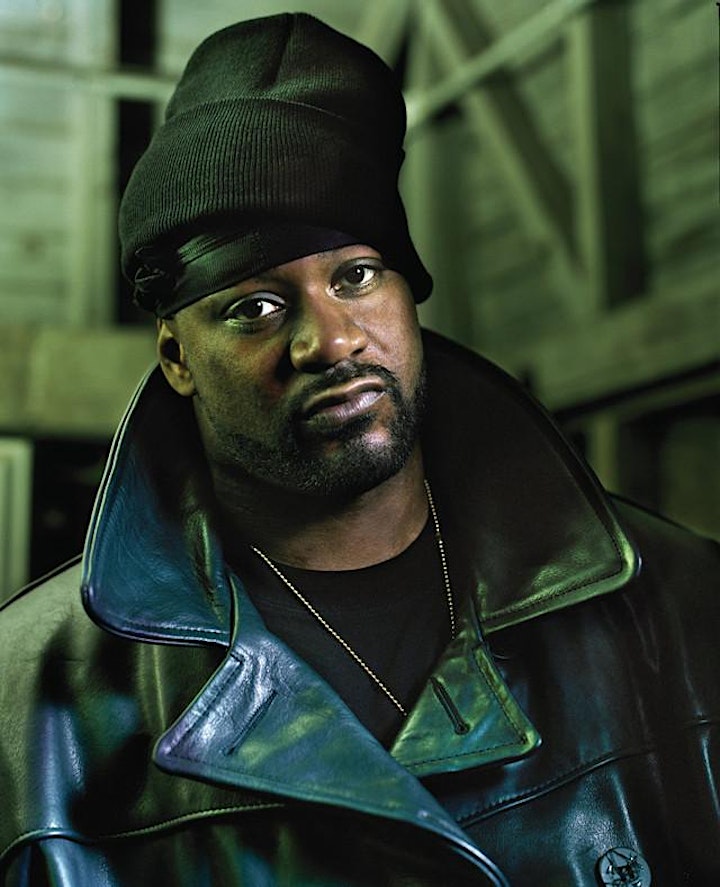 RAEKWON
Raekwon may not have achieved the solo stardom of his fellow Wu-Tang Clan mates Method Man or Ol' Dirty Bastard, but along with Genius/GZA and frequent partner Ghostface Killah, he has recorded some of the most inventive, critically acclaimed work outside the confines of the group. Born Corey Woods and also nicknamed the Chef (because he's "cookin' up some marvelous sh*t to get your mouth watering"), Raekwon joined the Staten Island, New York-based Wu-Tang collective in the early '90s and was crucial to the success of the group's groundbreaking 1993 debut, Enter the Wu-Tang (36 Chambers). Most notably, he delivered the first verse of "C.R.E.A.M.," the group's breakthrough, gold-certified single. The rapper's lengthy solo career, concurrent with his Wu-Tang membership, includes the 1995 classic Only Built 4 Cuban Linx and two additional Top Ten albums.
During the following decades, Raekwon continued to build the discography of his Ice H2O label with numerous mixtapes and occasional proper albums, along with continued work with Wu-Tang and Wu affiliates. In 2010, he joined Method Man and Ghostface Killah on the collaborative Def Jam album Wu Massacre. Busta Rhymes, Nas, and Rick Ross all appeared on his 2011 album Shaolin vs. Wu-Tang. The EP Lost Jewelry followed in 2012, then in 2014 he reunited with the Wu-Tang Clan for the album A Better Tomorrow and a supporting tour. The conceptual solo effort Fly International Luxurious Art arrived in 2015, followed two years later by The Wild. The three-song EP The Appetition appeared in 2020.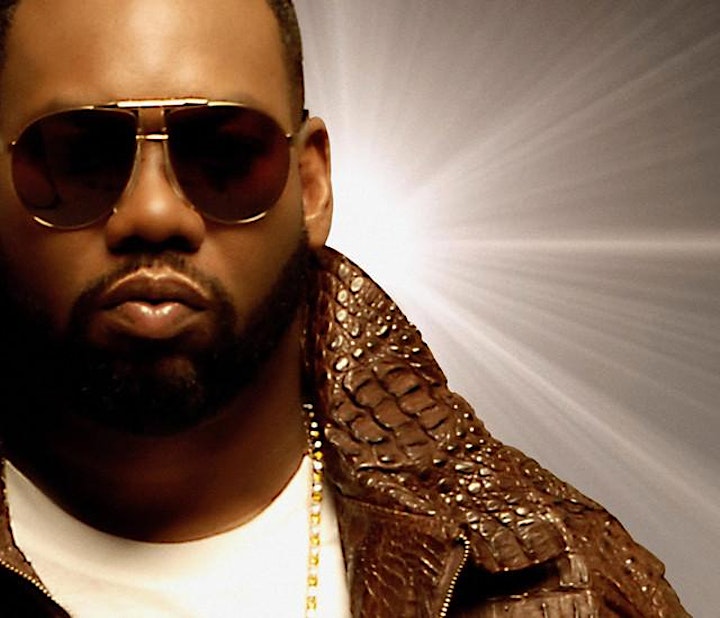 GZA
GZA, aka the Genius, was the most cerebral MC in the Wu-Tang Clan, as well as perhaps the most acclaimed. His cool, precise flow and intricate, literate rhymes weren't as theatrical as Method Man or Ol' Dirty Bastard, the two biggest commercial stars to spring from the collective. But among hip-hop aficionados, GZA was revered for his flawless technique and lyrical dexterity, and was considered by many to be the best pure rapper in the entire Clan. GZA was born Gary Grice on August 22, 1966, on Staten Island, New York, and shuttled between several other New York boroughs with various relatives during his childhood. He started learning rhymes by the earliest hip-hop MCs while spending time in the Bronx, and returned to Staten Island to share them with his cousins, who later became known as Ol' Dirty Bastard and the RZA. In fact, the three of them first teamed up in the early '80s as part of an obscure group called All in Together Now.
Time passed, and GZA landed a recording contract with Cold Chillin', which, unfortunately, was nearing the end of its brilliant run. In 1991, he became the only future Wu-Tang member to release a solo album prior to the Clan's formation, with Words from the Genius. Produced mostly by Easy Mo Bee, the album flopped badly and, creatively, did little to hint at GZA's future standing. Conflicts with the label sent him packing, and he reteamed with a similarly disenchanted RZA (fresh off a failed stint with Tommy Boy) and Ol' Dirty Bastard to co-found the Wu-Tang Clan. Adding six other friends and associates, the group became an underground sensation and took the rap world by storm with its 1993 debut, Enter the Wu-Tang (36 Chambers). Their innovative contract allowed each member to sign a solo deal with whatever label they chose, and GZA wound up on Geffen. In 1994, his first post-Wu solo track, "I Gotcha Back," appeared on the soundtrack of the film Fresh. His second solo album, Liquid Swords, followed in 1995 and was hailed as a hip-hop classic thanks to its coolly understated menace. While it didn't make him a star on the level of Method Man, the album did sell well, reaching the Top Ten of the Billboard 200 and falling one spot short of the top of the R&B/Hip-Hop chart. There were no big mainstream hits, but the title cut, "Cold World," and "Shadowboxin'" all did well on the rap chart.
Following the Clan's 1997 sophomore set, Wu-Tang Forever, GZA returned to the solo arena with 1999's Beneath the Surface. While critics didn't praise it quite as lavishly as Liquid Swords, it was another well-received effort (especially compared to some of the lackluster follow-ups elsewhere in the Wu-Tang camp), and it topped the Hip-Hop/R&B album chart. After reconvening with the Wu for 2000's The W and 2001's Iron Flag, GZA dropped his fourth solo effort, Legend of the Liquid Sword, in late 2002, consolidating his reputation as one of the most skillful rappers around. Grandmasters, a collaborative project between himself and Cypress Hill DJ Muggs, was released in 2005, followed the next year by an instrumental version and then a remix version in 2007. A year later GZA released the solo album Pro Tools on the indie label Babygrande. It featured guest shots from Wu affiliates RZA, Masta Killa, and producer Mathematics. GZA lectured at several universities, including Harvard and Oxford, and applied his academic connections and deep interest in science to develop a science-meets-hip-hop program dedicated to engaging New York City high school students. Additionally, he worked toward another solo album, Dark Matter, with electronic music pioneer Vangelis among his collaborators.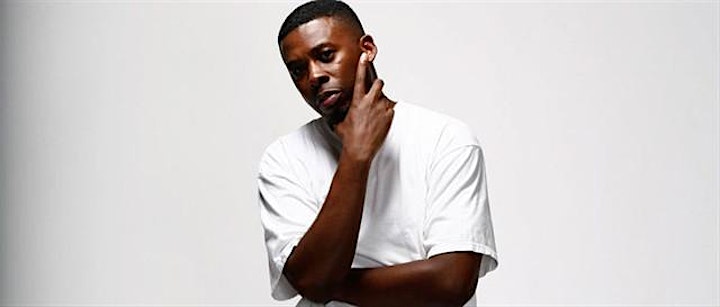 Ghostface Killah / Raekwon / GZA
DECEMBER 18, 2021
THE VOGUE THEATER
INDIANAPOLIS, IN
TICKETS AT THEVOGUE.COM
Other Shows You Might Like
Similar Artists